College Works Painting
Advertised summer internship earnings may be further out of reach than you think.
|
College Works Painting says its interns can earn $10,000 as the manager of a summer painting crew. But what's behind this figure? And can students who start the program in the spring — sacrificing collegiate time off to train and book summer painting jobs — reasonably expect to make $10,000 by the end of the summer?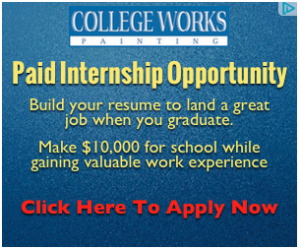 While the company claims that the internship is "just like any job," unlike most jobs, there is no guarantee that a hard day's work will equate to a hard day's pay. Interns have no set salary or hourly wages and are only paid when they complete estimates and painting jobs. But even then there's no promise that a painting job will yield any profit for an intern.
The company's own CEO admits this.
College Works CEO Matthew Stewart said in a phone interview with TINA.org that a revenue-sharing model between the company and the intern pays for labor and materials costs, and that while the intern may not make any money on some jobs, the intern does not risk losing any money. It all comes down to how well the intern — who as a student may have limited real-world experience in sales — negotiates the estimate with the homeowner and manages costs.
Stewart said the $10,000 earnings claim is based on an intern who sticks with the program through the summer, locking up 17 or 18 painting jobs and taking home about $550 for each one. He said more than 250 interns earned over $10,000 last year. However, as the company's own website notes, "[j]obs are not easy to find" and some interns just don't "get it." So what about the people who put in a tremendous amount of work but fail to close enough jobs to reach $10,000?
The only apparent financial guarantee for those interns is a $4,000 minimum. But even this "guarantee" has some demanding conditions, namely, that an intern must have produced at least $30,000 in completed jobs (or about nine houses) and have at least $25,000 in booked work, according to the employment agreement.
In the end, the reality behind the $10,000 earnings claim is perhaps best summed up with the following phrase from the company's FAQ page: "You don't know you will succeed, you can only think you might."
Former employees and homeowners alike have complained to the FTC about College Works, documents obtained by TINA.org through a Freedom of Information Act (FOIA) request show. Several homeowners express frustration over unsolicited calls from College Works. One complaint addresses the company's marketing directly:
The company in question uses aggressive sales techniques and exaggerated promises of success in order to lure students into participation. The company then requires an exorbitant amount of personal time, money, and labor in exchange for a marginal stake in profit, again, far smaller than that which was initially offered.
For more of our coverage on college-related issues, click here.
This article was updated 4/16/2015 to include information from a FOIA request.
---
You Might Be Interested In
Amplifei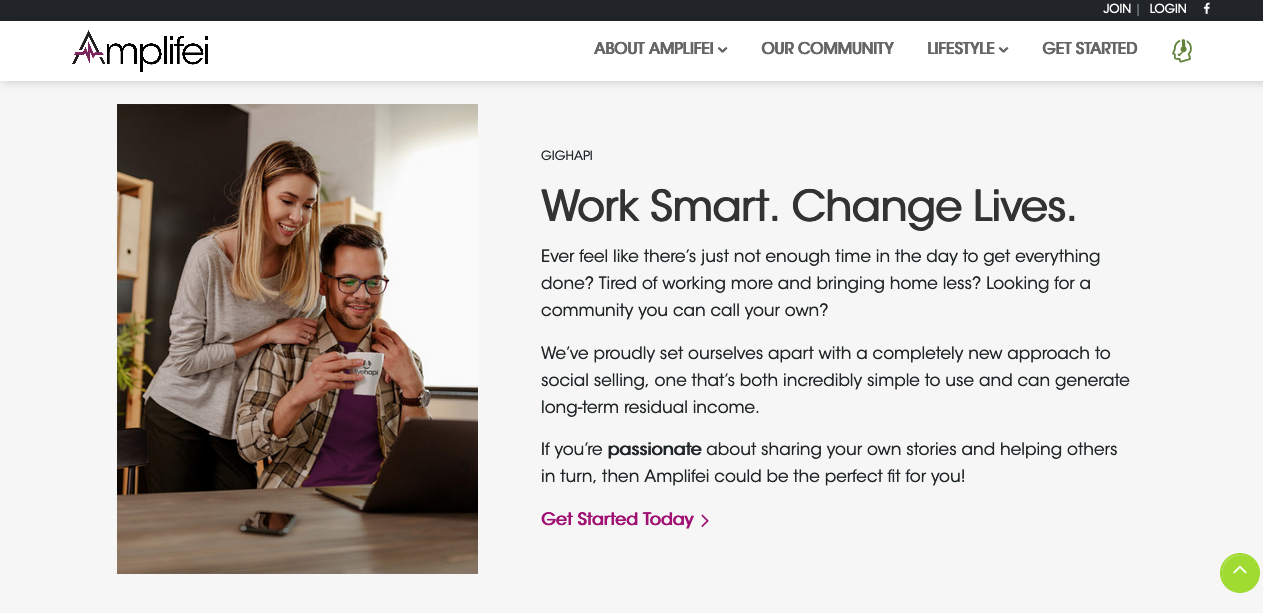 Amplifei
A misleading income disclosure statement is just the tip of the iceberg with this supplement MLM.
Greg Viegas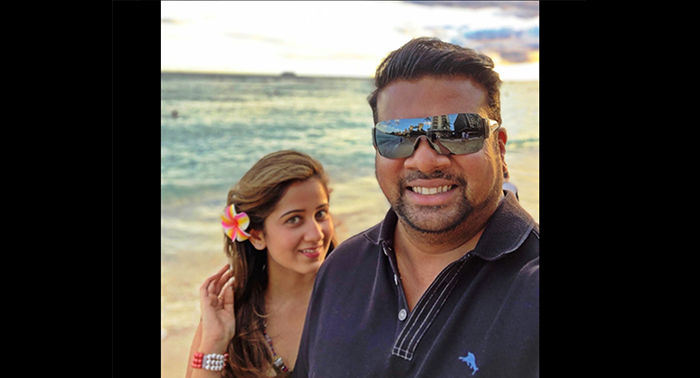 Greg Viegas
A network marketing coach doesn't deliver on his (expensive) promises.