Primerica
TINA.org breaks down deceptive income claims touted by top earner at recent convention.
Imagine if during a job interview, instead of inquiring about your strengths and weaknesses, the boss showed you photos of the luxury homes and expensive cars they own.
Your inner dialogue might go something like this: Am I in the right room? I don't think I'm in the right room. Was I supposed to take a left instead of a right at the end of the hall? I'm definitely not in the right room.
Yet for those who gathered to hear Primerica Senior National Sales Director Ian Prukner speak at the company's convention last month in Atlanta, this was how their job interview went.
"When you have unlimited time and total financial freedom, whatever it is you want, you're going to be able to get or at least get a heck of a lot more than you have now," Prukner told attendees about the exciting opportunity to sell term life insurance, securities and other financial products as a Primerica representative.
Prukner then showed photos of what he's been able to "get" as a result of his Primerica business: a 13,000-square-foot home and sprawling estate in Michigan, for which, he says, he was once quoted $3,200 by a landscaping company to mow the lawn every month; for the winter, a waterfront home in Florida; his and hers Jeeps; a Mercedes-Benz truck; and a Corvette with a black racing stripe that Prukner calls "my little summer toy."
"I want to share with you some truths that are going to help you create this sort of life and lifestyle," Prukner told the crowd.
But the truth Prukner failed to share with those in attendance was that they won't come close to experiencing his "sort of life and lifestyle." This is because, as a disclaimer that accompanies the photos points out, Primerica representatives as a whole just don't make that much money:
From January 1 through December 31, 2018, Primerica paid cash flow to its North American sales force at an average of $6,069, which includes commissions paid on all lines of business to licensed representatives. Figures include U.S. and Canadian dollars remaining in the local currency earned by the representative, not adjusted for exchange rates.
And when you account for expenses, including a $99 entry fee, which is itself a red flag, and the cost of obtaining the licenses that Primerica says are required to sell "many product lines," Primerica representatives are actually making much less.
Not to mention an "average" annual payout isn't the best yardstick as it only takes a handful of top earners to skew the number. An example: If 1 out of 100 representatives made $1 million and the 99 others made $1 each, the average payout would be $10,000.99 (before expenses, of course). An income disclosure statement can provide more details about who makes what, and at which levels, but if Primerica has one, it's keeping it to itself. (The company did not answer questions about its income disclosure statement in response to an inquiry by TINA.org.)
TINA.org asked Primerica — a Direct Selling Association member whose misleading income claims extend beyond those at issue here — if it had approved Prukner's speech. In our inquiry we noted a section of the FTC's Business Guidance Concerning Multi-Level Marketing that states in part: "representations through words or through images such as expensive houses [and] luxury automobiles … likely would be false or misleading to current or prospective participants" if participants generally do not achieve such results. The company responded:
Primerica operates within all applicable regulatory standards, including the FTC business guidance cited in your email. We appreciate you sending the information you included below, and we are reviewing the materials.
It did not take long after we contacted Primerica for the YouTube video of Prukner's speech, which was sent to us by a reader and which we shared with Primerica, to come down. Maybe a day. (The video above was uploaded to YouTube by TINA.org after the original was taken down.)
But it's too little too late. Too little because there are other convention videos of Primerica distributors teaching others how to recruit using deceptive earnings claims. And too late because it doesn't undo the misleading presentation Prukner made to the people in attendance in Atlanta.
Find more of our coverage on the MLM "opportunity" pitch here.
---
You Might Be Interested In
Greg Viegas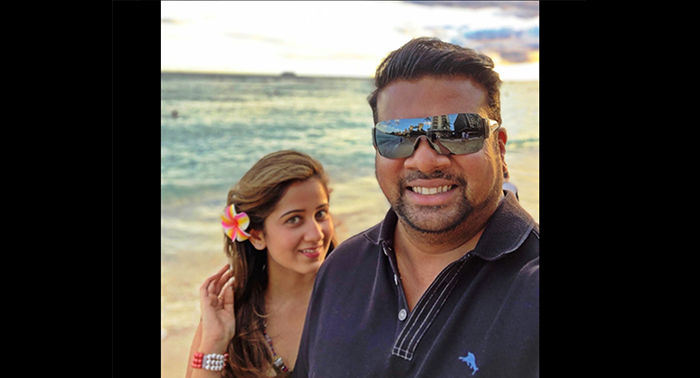 Greg Viegas
A network marketing coach doesn't deliver on his (expensive) promises.
Primerica Making Deceptive Income Claims During COVID-19 Pandemic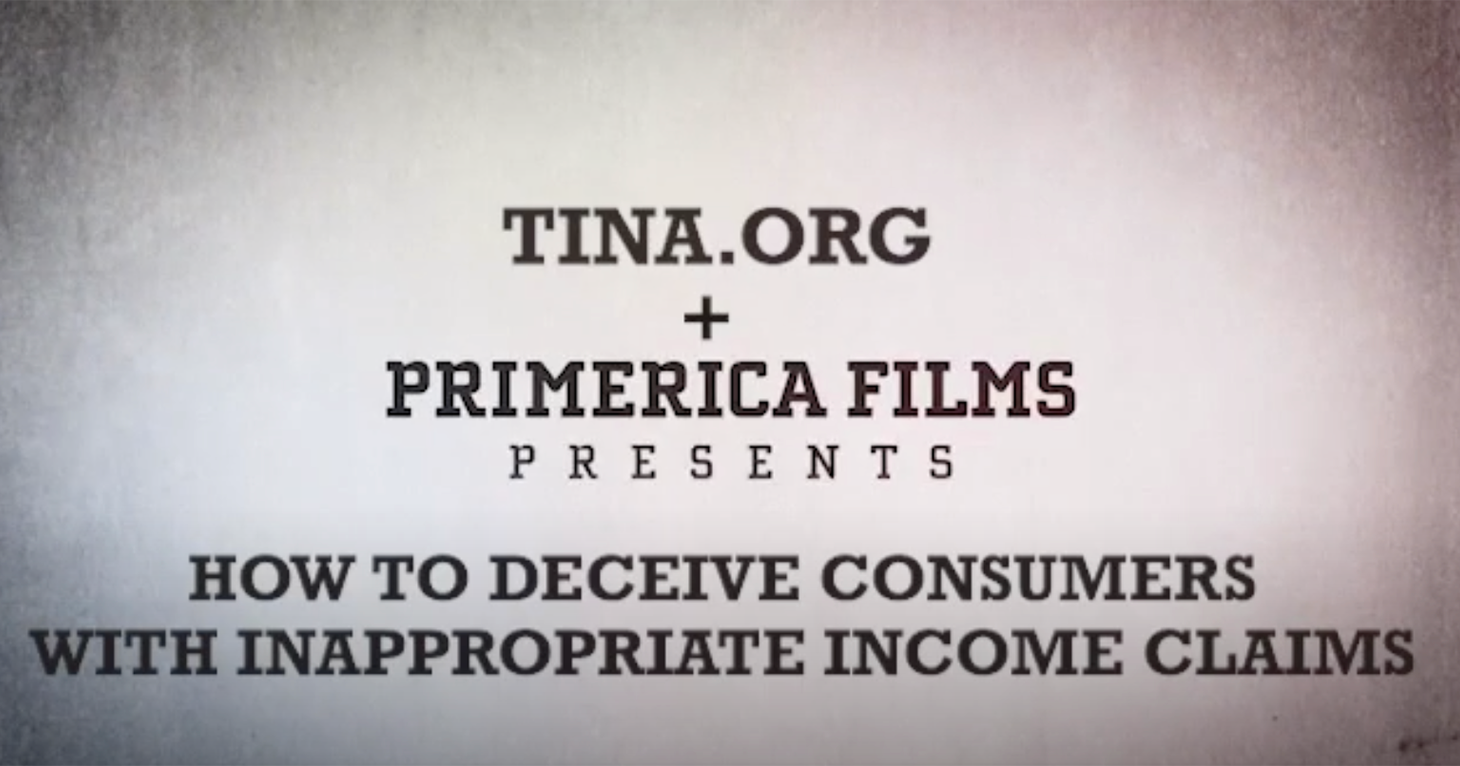 Primerica Making Deceptive Income Claims During COVID-19 Pandemic
TINA.org exposes MLM's misleading claims.
How MLMs Exploit Consumers During a Pandemic
How MLMs Exploit Consumers During a Pandemic
Deceptive earnings claims edition.