Clorox Splash-Less Bleach
Less splash, more confusing marketing.
|
Early in the pandemic, one of the first items to sell out was bleach. Why? Because bleach is a disinfectant. Well, most bleach anyway.
Before the pandemic, Clorox, whose name has become synonymous with bleach, unveiled a new type of bleach with a thicker formula designed to deliver "a more controllable pour."
However, the thicker formula means a lower concentration of the active ingredient in bleach — sodium hypochlorite — to levels that aren't strong enough to sanitize or disinfect.
As our friends at Mouseprint.org first reported in 2018 and we confirmed during a trip to the supermarket last week, Clorox does not disclose the sodium hypochlorite concentration in its non-disinfecting "splash-less" bleach on the product label (though even if it did, there's no guarantee consumers would know what that means). However, according to media reports, it's between 1 and 5 percent. By comparison, Clorox's disinfecting bleach has a sodium hypochlorite concentration of 7.5 percent.
In January 2019, an associate director of marketing at Clorox told a Connecticut newspaper that the company developed its splash-less bleach "in direct response to consumer comments about bleach splashing when poured into washing machine dispensers." She confirmed at the time that the product is "not an EPA registered disinfectant."
That was before COVID. Now, it's safe to say consumers are more concerned about keeping germs (and viruses) at bay and they're turning to Clorox for products to protect themselves and their families, some not knowing that the splash-less bleach Clorox launched pre-pandemic does not sanitize or disinfect. It's worth noting that while the CDC has changed its guidelines over time, one of the first things it recommended people do to "slow the spread" of the coronavirus was disinfect frequently touched surfaces daily. That advice hasn't changed.
Meanwhile, the only indication that the company's splash-less bleach does not have sanitizing or disinfecting capabilities is a disclaimer on the back of the bottle that states "Not for sanitization or disinfection. To sanitize and disinfect, use Clorox Disinfecting Bleach."
You be the judge
Here's where this story takes a bit of a turn.
Last month, in dismissing a class-action lawsuit against Clorox over the marketing of its splash-less bleach, a court found that nothing about the product label would lead a reasonable consumer to believe that the bleach sanitizes and disinfects. Taking it a step further, the court explained that the disclaimer on the back of the bottle isn't even necessary, in part because the front of the bottle "clearly identifies the product's intended purpose to whiten, brighten, and deodorize."
However, just because there is "no affirmative misrepresentation or deception on the product's label," as the court concluded, doesn't mean consumers won't confuse the company's non-disinfecting bleach for its disinfecting bleach, especially when the labels look so similar in close proximity to each other on the shelf.
But wait, there's more
Then there's this: Clorox actually sells a splash-less bleach that does disinfect. It's the one on the bottom left shelf above (click to enlarge); the one that doesn't disinfect is on the top shelf.

Neither the class-action lawsuit nor the court order granting Clorox's motion to dismiss the case acknowledges that there are two splash-less bleach products made by Clorox, one of which has disinfecting capabilities. This may be due to the fact that the splash-less bleach that disinfects was only recently added to the EPA's list of disinfectants for COVID-19 in January, months after the lawsuit was filed.
In response to an inquiry by TINA.org, an EPA spokesperson appeared to acknowledge that it may be difficult to tell the difference between the two splash-less bleach products.
"Companies may have several variations of products with similar names and marketing," the EPA spokesperson said.
Clorox did not respond to a question seeking to clarify the differences between the two splash-less bleach products.
Find more of our coverage on the coronavirus here.
This article was updated on 2/16/21.
---
You Might Be Interested In
LeafFilter Gutter Guard: 'Keeps You Off the Ladder'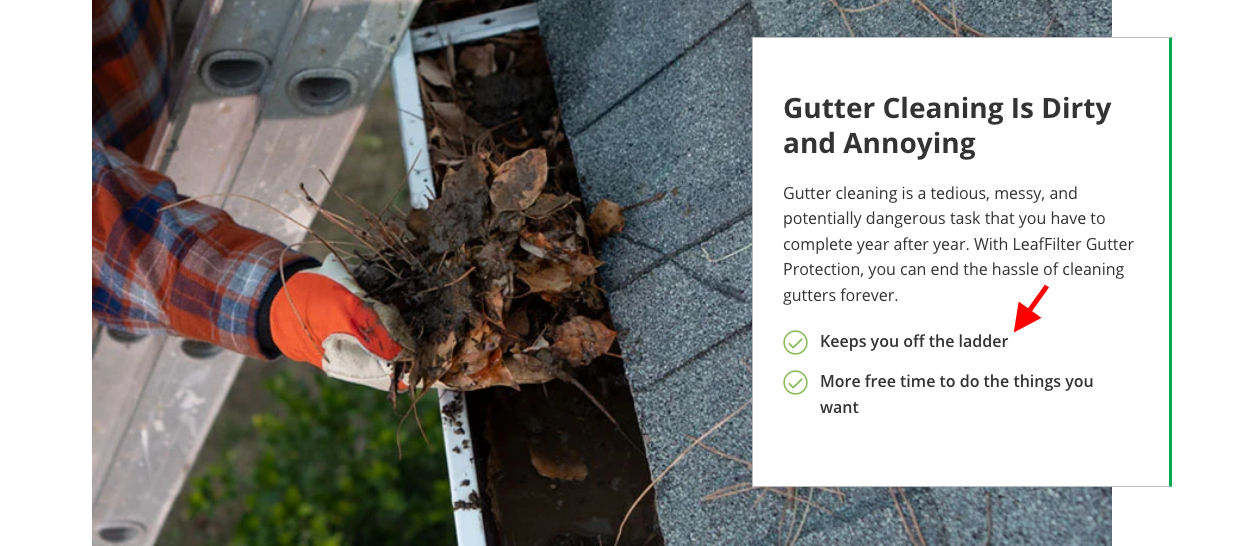 LeafFilter Gutter Guard: 'Keeps You Off the Ladder'
Gutter cleaning is dirty and annoying. So is deceptive marketing.
Home Title Lock
Home Title Lock
Company's ads attempt to scare consumers into paying for title monitoring services that they may be able to get for free.
ConsumersAdvocate.org
ConsumersAdvocate.org
Who is this review site really advocating for?