Disregard this Yellow Postcard, It's a Mortgage Scam
Mortgage scam that targets new homeowners shows no signs of abating.
If you recently closed on a mortgage and have yet to receive a yellow postcard in the mail requesting an "immediate response" to "an important matter" regarding your loan, just wait.
This is because a long-running mortgage scam that uses publicly available information such as a mortgage closing date to target new homeowners shows no signs of abating. How do we know? We recently got a yellow postcard ourselves.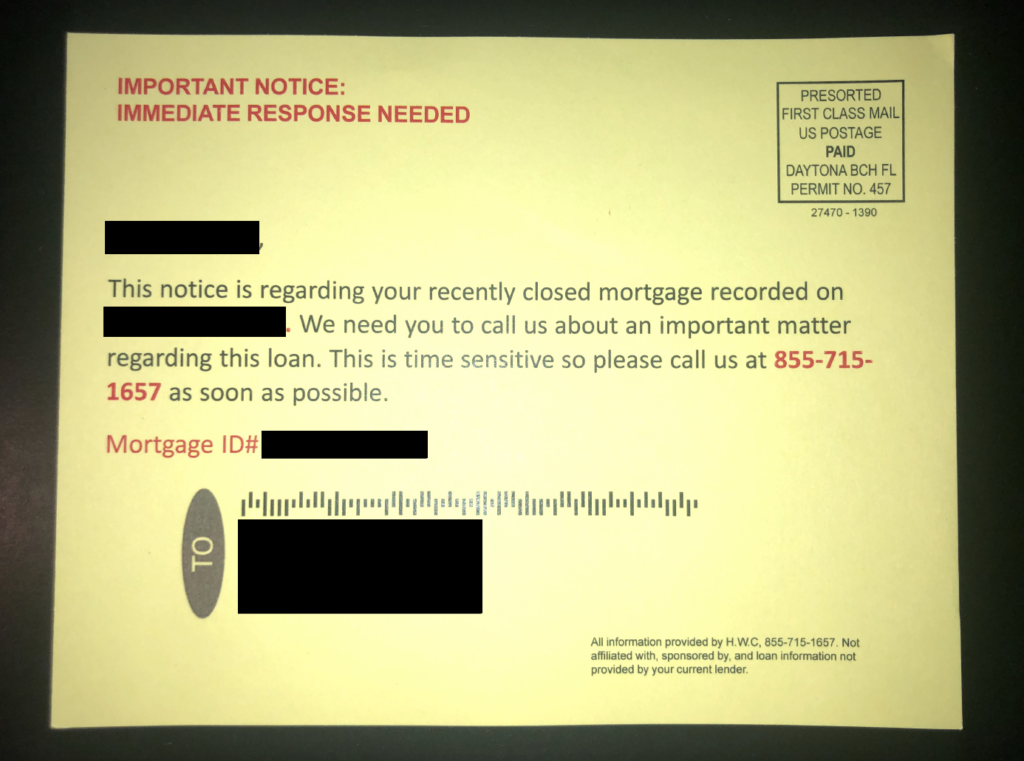 We called the number and a recording asked us to enter the mortgage ID number on the postcard. Then, the recording said:
When your loan with your current lender closed on [date redacted] you were entitled to receive information regarding mortgage protection that could pay off your mortgage in case of a death or make your monthly payments if you are disabled and can't work. You are entitled to receive this information. But company records show that you have not.
The recording then asked a series of questions and said a company representative would be reaching out soon to go over "mortgage protection options," which sounded a lot less urgent than the all-caps, red-lettered prompts in the postcard demanding our immediate attention.
In fact, if you look closely, the postcard includes a disclaimer in the bottom right corner stating that, "All information provided by H.W.C … Not affiliated with, sponsored by, and loan information not provided by your lender." According to Amerifirst, a lender whose name has been used in the mortgage scam, H.W.C. stands for Home Warranty Corporation.
The bottom line
Legitimate financial institutions won't contact you via postcard. They prefer to use sealed letters. We called the number on the postcard but you shouldn't. If you do, you might be putting your personal information at risk.
As a general rule, consumers should always do their homework and research companies before calling a number they receive in the mail. In the case of Home Warranty Corporation, we couldn't find anything about the company online.
Find more of our coverage on mortgage scams here.
---
You Might Be Interested In
DSSRC: By the Numbers
DSSRC: By the Numbers
TINA.org breaks down recent self-regulation efforts by the direct selling industry.
Ting Mobile
Ting Mobile
With the click of a button, a 90-day warranty shrinks to a 30-day warranty.
Ad or Not: MyPet USA YouTube Channel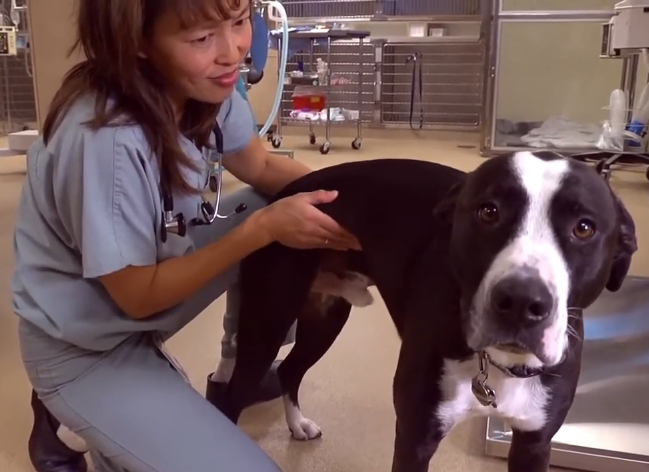 Ad or Not: MyPet USA YouTube Channel
It starts with knowing who created the channel.