Baby Products Under Fire for Ad Claims
Better Sleep? Natural? Baby products are facing suits for false marketing.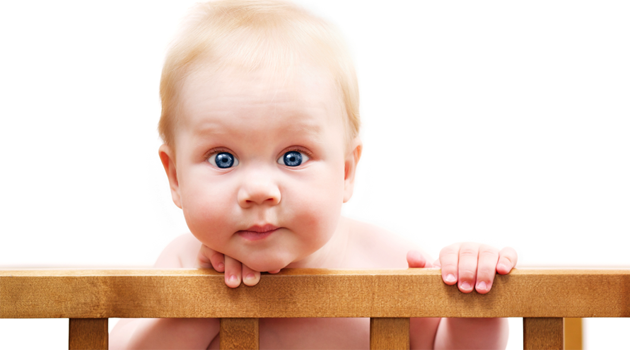 A myriad of baby products, including formulas, sunscreens, and lotions, are currently finding themselves the subject of class-action lawsuits thanks to marketing assertions about health benefits, all-natural properties, and helping infants sleep better.
Let's start with formulas. According to two different class-action lawsuits, Enfamil and Gerber – the company that had to abandon ads in the 1990s for what the FTC said were untrue claims that four out of five pediatricians surveyed recommended its formula – have been touting the health benefits of prebiotics and probiotics in their baby formulas with claims that these ingredients will contribute to the development of an infant's immune system and digestive health. Not so fast, say the lawsuits, which allege that there is no competent and reliable scientific evidence to support claims that these biotics do anything good for a baby.
Ask sleep-deprived parents how much they'd be willing to pay for a baby that sleeps well, and no doubt the answer would be a whole lot of money. So one can imagine the joy these parents felt when they heard Johnson & Johnson advertisements state that its Bedtime Bath and Bedtime Lotion are clinically proven to help babies sleep better. No doubt, buying-it-by-the-case-load happy. But there are some unhappy parents who claim that Johnson & Johnson is using deceptive advertising to market these products because there are no scientifically reliable studies that support the marketing claim. Presumably, plaintiffs are the still sleep-deprived parents.
Johnson & Johnson has also been hit with two class actions alleging that seven of its all-natural Aveeno products aren't so natural. Specifically, one suit claims that Aveeno Baby Natural Protection Lotion Sunscreen with Broad Spectrum: SPF 30 and SPF 50, Aveeno Natural Protection Lotion Sunscreen with Broad Spectrum: SPF 30 and SPF 50, and Aveeno Baby Natural Protection Face Stick with Broad Spectrum: SPF 50 and SPF 50+ are all made with unnatural, synthetic ingredients. Another lawsuit alleges that Aveeno baby wash, which is marketed as all natural, actually contains a cancer-causing chemical, 1, 4 dioxane.
We all want what's best for our baby. And marketers are hip to the increasing desire among newbie parents for green, high-tech baby products. But before you grab the next all-natural baby lotion or the new cure for baby insomnia, check out the claims first.
---
You Might Be Interested In
CATrends: Toddler Formula
CATrends: Toddler Formula
It's the perfect formula for a class-action lawsuit trend.
CATrends: Acetaminophen Medications for Infants
CATrends: Acetaminophen Medications for Infants
Lawsuits claim infant-specific products aren't any different than acetaminophen medications for older children.
CATrends: Rapid Release Pain Relief Medications
CATrends: Rapid Release Pain Relief Medications
These claims are tough to swallow.