CATrends: Benzene in Sunscreen Products
Lawsuits allege labeling fails to disclose sunscreen products contain carcinogen.
As temperatures across the country climb into the triple digits amid the summer's latest heat wave, a trend in class-action litigation involving one of the most essential products of the season is also heating up.
Since June, seven class-action lawsuits have been filed against the marketers of several brands of sunscreen – including Neutrogena and Aveeno, both of which are manufactured by Johnson & Johnson – alleging that product labeling fails to disclose that the sunscreens contain the known carcinogen benzene.
The lawsuits come after Johnson & Johnson issued a voluntary recall of five different Neutrogena and Aveeno sunscreen sprays in July after internal testing found the products contained low levels of benzene, a chemical linked to blood cancers such as leukemia. Johnson & Johnson conducted the analysis after the independent testing lab Valisure announced in May that it had found benzene in dozens of sunscreen products and high levels of the carcinogen in several sprays, including Neutrogena Ultra Sheer and Neutrogena Beach Defense – two of the five products that were subsequently recalled by Johnson & Johnson – and called on the FDA to investigate.
Despite containing among the highest levels of benzene detected in the sunscreen sprays and lotions tested by Valisure (at as much as 6.77 parts per million, more than three times the FDA limit), a class-action lawsuit against Johnson & Johnson notes that benzene is not listed as an ingredient on any of the labels of the company's sunscreen products. The lawsuit, filed in June, states:
Unbeknownst to Plaintiffs and members of the Classes at the time of their purchase, and contrary to the express representations on the Products' labels, these Products contain dangerously high levels of benzene, a carcinogenic impurity that has been linked to leukemia and other cancers. As a result of Defendant's unlawful and highly deceptive conduct, Plaintiffs and members of the Classes have been and continue to be harmed by purchasing a product under false pretenses.
The complaint continues:
Furthermore, Plaintiffs and members of the Classes paid a premium for the Products based on the misrepresentation made by Defendant that the Products were safe and effective and were not adulterated with benzene.
The marketer of a third sunscreen brand, Banana Boat, is also facing allegations that it fails to disclose that its sunscreens contain benzene.
Benzene is a chemical widely used in the manufacturing processes of other chemicals that are used to make plastics, lubricants, rubbers and other materials, the CDC says. It is highly flammable. Long-term exposure to high levels of the chemical in the air can cause leukemia or other cancers, according to the CDC.
As the FDA investigates how the carcinogen ended up in Johnson & Johnson's sunscreen products, it continues to recommend using broad spectrum sunscreen with SPF 15 or higher for protection against sunburn, early skin aging and skin cancer.
Find more of our coverage on sunscreens here.
---
You Might Be Interested In
CATrends: Where's the Fruit?
CATrends: Where's the Fruit?
How much of the real fruit pictured on the label actually makes it in these products?
CATrends: Baby Foods Containing Toxic Heavy Metals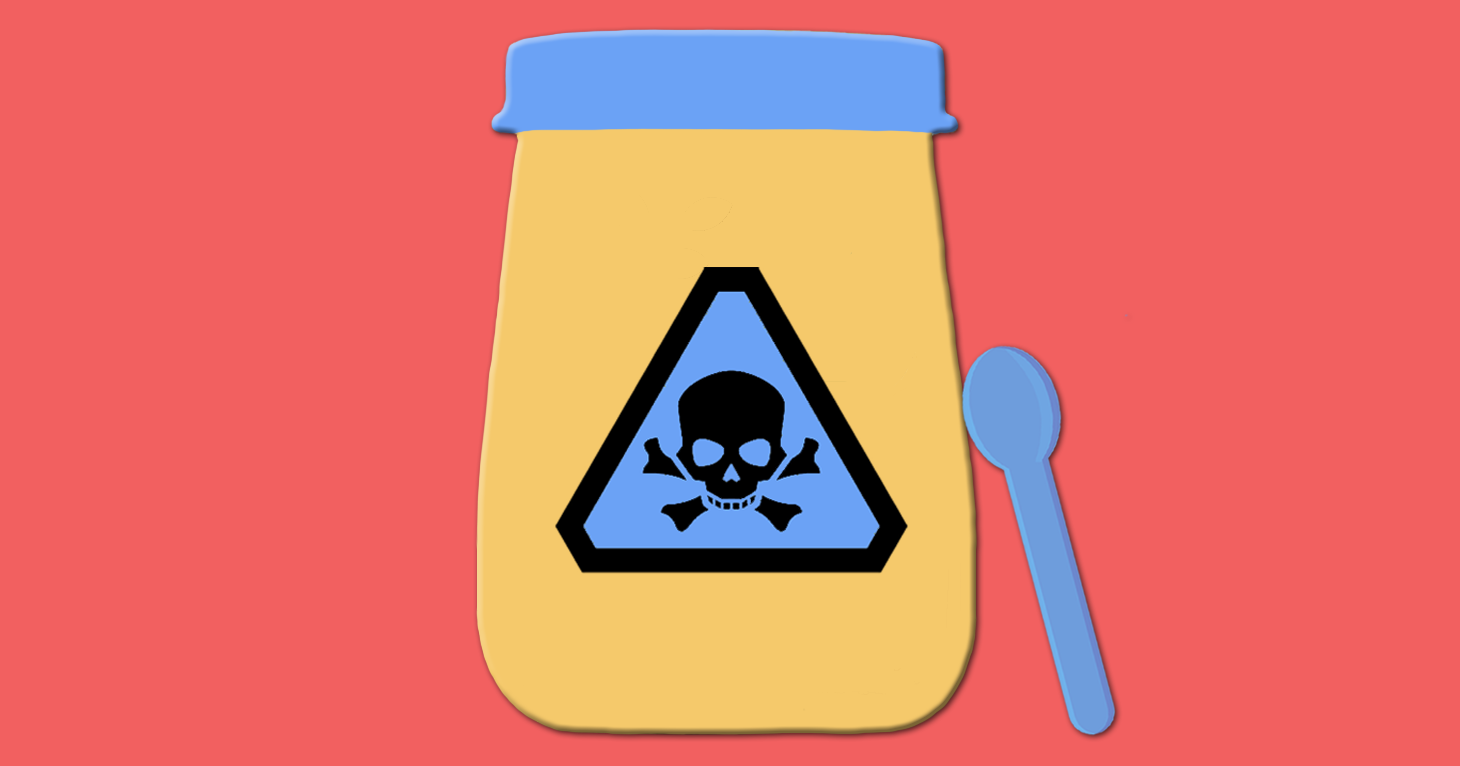 CATrends: Baby Foods Containing Toxic Heavy Metals
Surge in class-action lawsuits follows congressional report.
CATrends: Acetaminophen Medications for Infants
CATrends: Acetaminophen Medications for Infants
Lawsuits claim infant-specific products aren't any different than acetaminophen medications for older children.