Avas Flowers
It's the standing basket that leaves you hanging.
Reader Dwaine C. ordered flowers from Avas Flowers online, arranging for them to arrive at his beloved aunt's funeral the morning of the ceremony.
"I wanted it to be nice because I am cross country and couldn't make the funeral," Dwaine said in a recent email to TINA.org.
But the flowers came seven hours late, and without the banner that he had ordered or the standing basket in the picture he saw online. Dwaine said a cousin at the funeral home sent him a photo of the arrangement when it finally arrived, five hours into public visitation.
Here's how it looked in the funeral home (left) versus online:
"I was so depressed," Dwaine said. "If it wasn't for a stool supplied by the funeral home it would have been on the floor and a tripping hazard it was so small."
Dwaine had ordered the "Pink & White Sympathy Standing Basket," an item whose name and picture on the Avas Flowers website indicates it comes with a standing basket. But scroll down to the product description and one learns that the standing basket is not included, nor, for that matter, the white bow that is also depicted in the arrangement online.
Avas Flowers notes in the product description that the arrangement pictured may not necessarily be representative of the bouquet you receive (oh really) but that it will try its darnedest to make it "as similar as possible with the same look and feel."
But there's evidence that Avas Flowers' best efforts may still disappoint. More than 1,400 complaints against the company have been filed with the BBB, which, as of November 2015, gave the florist an F rating. In April 2014, the BBB remarked upon a pattern of complaints:
Consumers have reported flower deliveries that arrived days late, dead, wilted, brown, falling apart. There have been reports of flowers not arriving after continued assurances they were on the way. Consumers have reported deliveries of flowers that were completely different from those ordered (type of flowers, vases, arrangements). Consumers have reported difficulties reaching Customer Service to try and resolve problems.
Dwaine said it took "several calls" just to get the cost of the banner and shipping refunded.
Avas Flowers did not respond to TINA.org's request for comment.
Find more of our coverage on flowers here.
---
You Might Be Interested In
Gamer Advantage's Blue-Light Glasses
Gamer Advantage's Blue-Light Glasses
Are these gaming glasses really 'clinically proven' to improve sleep?
TINA.org Notifies Celebrities Promoting NFTs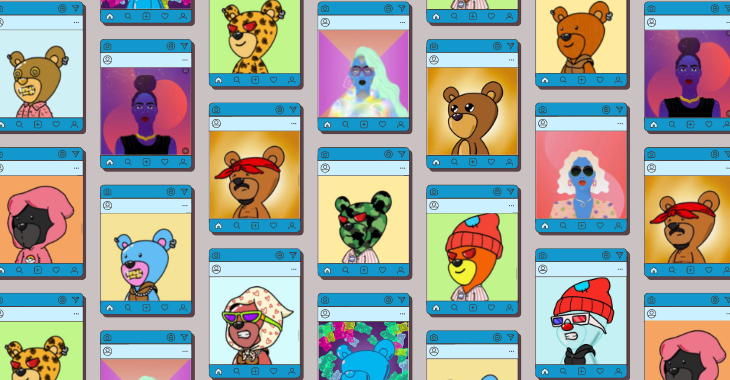 TINA.org Notifies Celebrities Promoting NFTs
MADISON, CONN. August 9, 2022 — An increasing number of celebrities are jumping on the NFT bandwagon, showcasing their digital assets on social media for the world to see. But are…
17 Celebrities Just Got Warning Letters About Shilling NFTs
17 Celebrities Just Got Warning Letters About Shilling NFTs
Katie Notopoulos, BuzzFeed News