American Sale
Why separate knob!?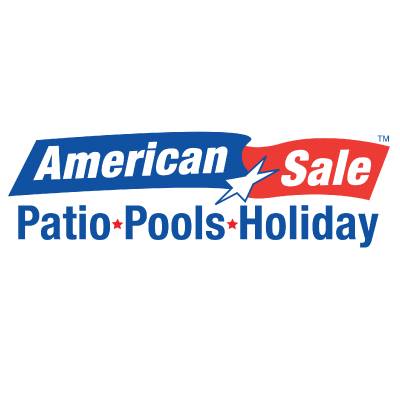 In the "Seinfeld" episode "The Hot Tub," Elaine hosts an athlete from Trinidad and Tobago named Jean-Paul who's come to New York City to race in the marathon. It's Elaine's job to make sure there's no repeat of the Olympics four years ago, when Jean-Paul overslept and missed the race — an incident that Jerry is eager to hear more about.
"So what happened?" Jerry asks Jean-Paul seconds after Elaine steps out. "The snooze alarm, wasn't it?"
"Man, it wasn't the snooze," says Jean-Paul. "Most people think it was the snooze, but no, no snooze."
"AM/PM."
"Man, it wasn't the AM/PM. It was the volume."
"Ah, the volume"
"Yes, the volume. There was a separate knob for the radio alarm," Jean-Paul explains.
"Ah, separate knob."
"Yes, separate knob. Why separate knob!? Why separate knob!?"
More than 20 years later, we have the same question as Jean-Paul. Our inquiry, however, relates to this recent American Sale print ad for a Napolean grill:
This is because a Napolean grill with the same SKU number on the Chicago-area store's website has not five but four knobs, which is representative of four burners instead of five (which translates to a smaller cooking area):
In fact, we couldn't find a Napolean grill on the entire American Sale website that looked like the one in the print ad with the five knobs. We found a Napolean grill with six knobs for a total of six burners (four main, one side and one rotisserie), which was the one that a TINA.org reader said she thought the ad was for. When that turned out not to be the case, she said a manager told her that the ads sometime show a "different version" and offered to pay half the difference between the 4-burner and the 6-burner grills (around $125).
But the burning question remains: What version is the one in the ad? Or, as Jean-Paul would say, why separate knob!?
TINA.org reached out to American Sale for comment. Check back for updates.
Find more of our coverage on summertime claims that have taken heat here.
---
You Might Be Interested In
Clorox Splash-Less Bleach
Clorox Splash-Less Bleach
Less splash, more confusing marketing.
What Wood You Do?
What Wood You Do?
If you prefer real wood over the manmade stuff, it's important that you know how to tell the difference.
Best Buy's 50% Off Luxury Appliances Coupon
Best Buy's 50% Off Luxury Appliances Coupon
The coupon gets you in the door but can you then use it?