Zombie Run Proved Frightful
Reader says Groupon ad for run was deceptive.
Reader Justin S. and the other runners participating in a Zombie 5K run this March in Harpers Ferry, West Virginia were expecting hordes of the shambling undead to be the scariest thing encountered at the race. Instead, they ran into something much scarier: Misleading advertising.
Justin discovered the Zombie 5K run via the online deal site Groupon, where the event organizer, The Haunted Cottage, advertised that the race would include obstacles, zombies, and medals. But as Justin told us, the race didn't go down as advertised.
There was some semblance of a race, but there was no obstacle course… it was run on unclosed public streets. There were not bibs, medals, or participation awards.
Justin said the organizer's defense was that the entire sales pitch was a typo and he would not be issuing refunds. This would, of course, be quite the typo. Race participants took to the Zombie 5K run's Facebook page after the event to complain about the lack of obstacles, zombies, and other advertised parts of the race. What's a zombie race without zombies, after all? The Facebook post has since been taken down, but Justin sent along a screenshot of the numerous complaints.
Vince Wilson, the Zombie 5K run's organizer, wrote in an e-mail to TruthinAdvertising.org that the race did indeed run into a number of problems, but he says most of the issues were out of his control. Vince told us that of the 40 volunteers registered to play zombies, only 10 showed up on race day. He added that the hilly environment in the race area was supposed to serve as a natural obstacle course for the runners, though he noted that hills alone might not have been "hard core" enough for more serious runners. And while Vince is not offering refunds himself, he claims racers have two means for recourse: a refund from Groupon, and a free pass from the Haunted Cottage for next year's zombie race.
Through its Groupon Promise advertised on the site, Groupon promises it will work with any disappointed consumer "to make it right or give you a refund." Justin contacted Groupon, which followed through on its promise. Mostly. Wrote Justin in an e-mail to Truthinadvertising.org:
[Groupon] offered a 50% credit yesterday and upped it to 100% credit when I was unsatisfied.
He added:
That's not exactly a refund… but it's close?
A credit, which can be applied to other Groupon offers, is indeed not the same thing as a refund, which can be applied anywhere money is accepted.
Justin also pointed out that Groupon continues to offer events from The Haunted Cottage. The site is promoting a self-guided day tour at The Haunted Cottage and a ghost-hunting tour.
Groupon said this about their vendor selection process:
I want to assure you that we review the companies we feature by checking places such as Rip Off Report and the BBB for any negative ratings. We also check Yelp, CitySearch, and local media for user and editorial reviews. While recently posted negative reviews may not have an immediate impact on already scheduled deals, they are taken into account when we decide which merchants to work with in the future.
Groupon noted that they do stand by all the businesses and deals featured on the site.
---
You Might Be Interested In
South Coast Aeronautics Groupon Takes Consumer for a Ride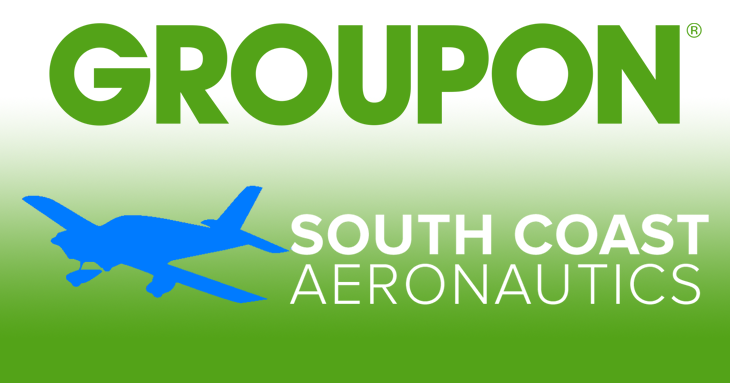 South Coast Aeronautics Groupon Takes Consumer for a Ride
And he never even stepped foot in the cockpit.
H&R Block
H&R Block
Paying half on tax preparation this year depends on what you paid for the service last year.
Carnivore Club Groupon
Carnivore Club Groupon
Same amount of meat can be purchased for less on company's own website.