Uber
Cab companies sue Uber over claims that the ride-sharing service is "the safest ride on the road."
|
Is hitching a ride with Uber safer than getting across town in a traditional taxi?
On its website, Uber suggests that its ride-sharing service — which utilizes a smartphone app to connect riders with drivers — provides "the safest ride on the road." It further posits that its drivers are screened via a background checking process "often more rigorous than what is required to become a taxi driver."
But not everyone's hailing Uber just yet; especially not the companies representing those old-school taxi drivers. A recent lawsuit filed by 19 California cab companies alleges that Uber misleads consumers into thinking that its service is safer than that of a common cabbie.
The cab companies claim that their drivers are subject to far more scrutiny than so-called UberX drivers, who, unlike their traditional taxi counterparts, are not required to submit fingerprints for criminal background checks, take a driver safety training course, or pass a written exam.
To highlight the apparent ease with which an applicant becomes an Uber driver, the suit points to Jimmy Kimmel, who became one for a bit on his late-night talk show last fall. On a more serious note, the suit alleges that Uber charges a $1 "Safe Rides Fee" for each fare but fails to invest the entirety of that money into safety measures.
Uber's background checks go back seven years and check for DUIs, fatal accidents, reckless driving arrests, violent crimes and gun-related offenses, among other things that would fail a prospective driver.
An Uber spokesperson called the cab companies' suit "frivolous " and said it was filed "by an industry that for decades has ignored the safety of riders and drivers," according to the Los Angeles Times.
While the cab companies' suit remains pending, Uber agreed to pay as much as $25 million to settle similar safety-related allegations brought by district attorneys in Los Angeles and San Francisco and $28.5 million to settle charges set forth in several class-action lawsuits. The company also agreed to stop representing its service as "the safest ride on the road" as part of the consolidated class-action settlement.
For more of our coverage on Uber, click here.
This article was updated 4/8/16.
---
You Might Be Interested In
Rental Car Scams
Rental Car Scams
If you see one of these red flags, pull a U-turn.
Booking.com
Booking.com
Who is the constant prompting on Booking.com actually benefiting, the consumer or the site?
Carnival Cruise Drink Packages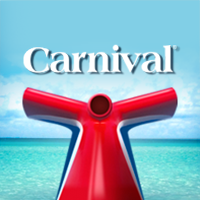 Carnival Cruise Drink Packages
TINA.org reader calls out promotion for cruise lines' CHEERS! beverage program.