Top Five Worst Settlements of 2014
Consumers left out in cold in these settlements.
If a company is called to task for false or deceptive advertising by federal or state authorities, or through a class-action lawsuit filed on behalf of consumers, the outcome should certainly benefit consumers. But that doesn't always happen. Here's our list of settlements in which consumers are getting a raw deal.
1. Coca-Cola's vitaminwater: A proposed settlement pending in federal court in Ohio would give nothing to consumers who bought the drink under the mistaken impression from the marketing that it was a healthy alternative to soda. Nor would the company have to change some of its key misleading marketing. But the attorneys make out well, pocketing  $1.2 million for suing the company. That's a nice holiday gift for the firms and an empty stocking for consumers.
2. Glucosamine: Under this pending settlement, consumers in the U.S. who purchased a variety of glucosamine supplements sold by Walmart, Supervalu, Walgreens, and stores owned by them — will have to agree to allow the companies to continue marketing the products in misleading ways if they want to get some money back on their purchases and that's if they even hear about the settlement since notification methods were flawed.
3. L'Oréal: After making well over $1 billion in net sales from misleadingly selling its Lancôme Gènifique and L'Oréal Paris Youth Code cosmetics line as products that could enable consumers to "grow young" without any substantial proof, the company only had to promise in a settlement with the FTC that it would never do that again. Consumers, who paid upwards of $100 for the skincare products that were advertised as being able to manipulate genes in the skin to reduce signs of aging, got no redress.
4. Vapex LLC  e-cigarettes:  Vapex and two other e-cigarette companies that admitted  guilty to violating Utah consumer protection laws by repeatedly charging consumers credit cards without appropriate consent and deceptively advertising the vaping products as safer alternatives to tobacco cigarettes had their fines reduced by 98 percent by the state of Utah. Utah, which received close to 100 complaints against the companies, cited them this summer following a TINA.org investigation. The state agreed in separate settlements with Vapex, Sinless Vapor LLC and OZN Web LLC to allow the companies to pay just 2 percent of assessed fines totaling more than $1.1 million. Here's a case where consumers truly got smoked.
5. Jimmy John's Restaurants: In perhaps the silliest agreement worthy of a collective eye-roll, a judge approved a class-action settlement stemming from allegations that the restaurant chain advertised sandwiches with sprouts when the sandwiches did not in fact contain sprouts which gave consumers in the class a $1.40 voucher to purchase any side items. The side items?  Pickles, a cookie, potato chips or soda — all not quite as healthy as sprouts.
---
You Might Be Interested In
CATrends: Acetaminophen Medications for Infants
CATrends: Acetaminophen Medications for Infants
Lawsuits claim infant-specific products aren't any different than acetaminophen medications for older children.
Jeunesse, Top Leaders Face Second Pyramid Lawsuit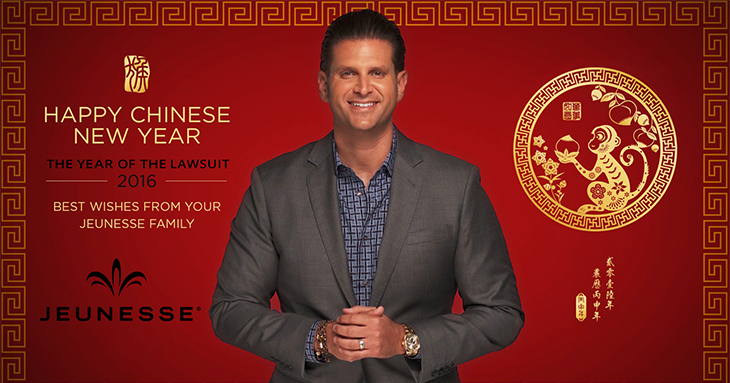 Jeunesse, Top Leaders Face Second Pyramid Lawsuit
Lawsuit alleges Jeunesse is preying on Chinese-American immigrants.
Kyani, Head Scientist Double Down on Inappropriate Health Claims
Kyani, Head Scientist Double Down on Inappropriate Health Claims
Multi-level marketing company fails to censure head of scientific board.