Gay Conversion Therapy Called into Question as Fraud
White House supports ban on conversion therapy for minors.
|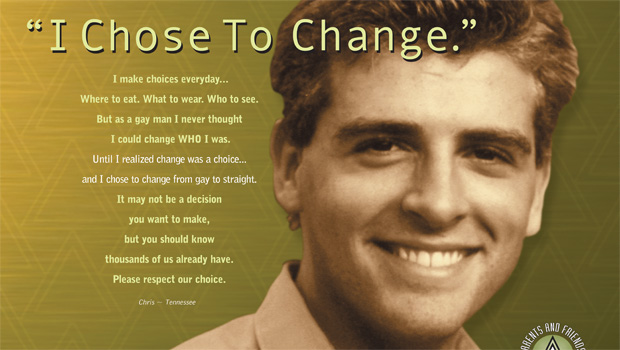 Poster from Parents and Friends of Ex-Gays & Gays, a VA-based nonprofit that helps people with unwanted same-sex attractions.
There are several groups across the country that can change a person's sexual orientation from gay to straight – or so they say. The technique, known as conversion therapy, is premised on the notion that being gay is a mental disorder, which can be fixed.
The conversion therapy groups are standing firm against medical experts such as the American Psychological Association, the American Academy of Pediatrics and the American Psychiatric Association, which has stated, "[t]here is simply no sufficiently scientifically sound evidence that sexual orientation can be changed."
Such conversion services are not cheap, with some costing more than $10,000 per year. But many argue that such services are nothing but a scam.
The practice is coming under fire on several fronts. In April 2015, President Barack Obama called for an end to such therapies and the White House has posted a petition to honor a 17-year-old transgender youth, Leelah Alcorn, who committed suicide. Alcorn left a note pointing to attempts by her family and church to convert her back to being a boy through therapy as reasons for her despair.
In a statement about the petition, Obama senior advisor Valerie Jarrett wrote:
While a national ban would require congressional action, we are hopeful that the clarity of the evidence combined with the actions taken by these states will lead to broader action that this Administration would support.
More than 120,000 people have signed that White House petition that is seeking laws to ban conversion therapy and more than 335,000 signed the same petition on Change.org. California and New Jersey have passed legislation banning therapists from offering conversion treatments to minors and federal appeals court judges have upheld the laws. The District of Columbia has also banned the therapy and similar legislation has been introduced in more than a dozen states.
In 2012, four gay New Jersey men fired one of the first salvos against the therapy claims, filing a lawsuit in New Jersey Superior Court against JONAH (Jews Offering New Alternatives for Healing f/k/a Jews Offering New Alternatives to Homosexuality) claiming that JONAH's practices are deceptive and fraudulent.
According to the lawsuit, which is still pending, JONAH advertised that:
anyone can choose to disengage from their same-sex sexual fantasies, arousals, behavior and identity – if motivated and supported in that process … [and] with appropriate assistance, same-sex attractions can be reduced or eliminated followed by the subsequent development of one's innate opposite-sex attractions.
In the suit, the four men allege that the defendant engaged in false pretenses and false promises by representing, among other things, that:
(1) gay sexual orientation is a mental disorder and gay people must change to straight in order to lead satisfying and happy lives;

(2) homosexuality is alterable and Defendants are able to successfully change clients' sexual orientation from gay to heterosexual; and

(3) when conversion therapy does not produce the promised results, the clients themselves are to blame for not sufficiently investing in and surrendering to Defendants' services.
Why, one might ask, would any gay, lesbian, bisexual or transgender individual subject themselves to such "treatment"?  For certain religious groups, being heterosexual is a must. But according to the young men who filed the suit, conversion therapy is nothing more than a deceptive marketing ploy that will not resolve the conflict.
The plaintiffs in the case won a significant victory when Superior Court Judge Peter Bariso barred JONAH from calling expert witnesses who would have testified that homosexuality is a disorder. In his ruling, he said:
It is a misrepresentation in violation of CFA (Consumer Fraud Act), in advertising or selling conversion therapy services to describe homosexuality, not as being a normal variation of human sexuality, but as being a mental illness, disease, disorder, or equivalent … it is a misrepresentation in violation of the CFA, in advertising or selling conversion therapy services, to include specific 'success' statistics when there is no factual basis for calculating such statistics.
In February 2016, the Human Rights Campaign, the National Center for Lesbian Rights and the Southern Poverty Law Center filed a joint complaint with the FTC against Virginia-based People Can Change (PCC), whose website advertises a "Journey Into Manhood" weekend retreat aimed at "resolving unwanted homosexual attractions." The groups allege that PCC preys on and deceives vulnerable LGBT people into believing that being LGBT is a mental illness or emotional defect that needs to be treated. (PCC is now known as Brother's Road.)
"Conversion therapy is abusive, harmful to children, and we urge the FTC to join our call to ban its practice once and for all," said Human Rights Campaign President Chad Griffin. "This is dangerous junk science that uses fear and shame to tell young people the only way to find love and acceptance is by changing the very nature of who they are."
This story was originally published on 12/12/12.
---
You Might Be Interested In
Agora Still Using Deception and Dark Patterns to Ensnare Seniors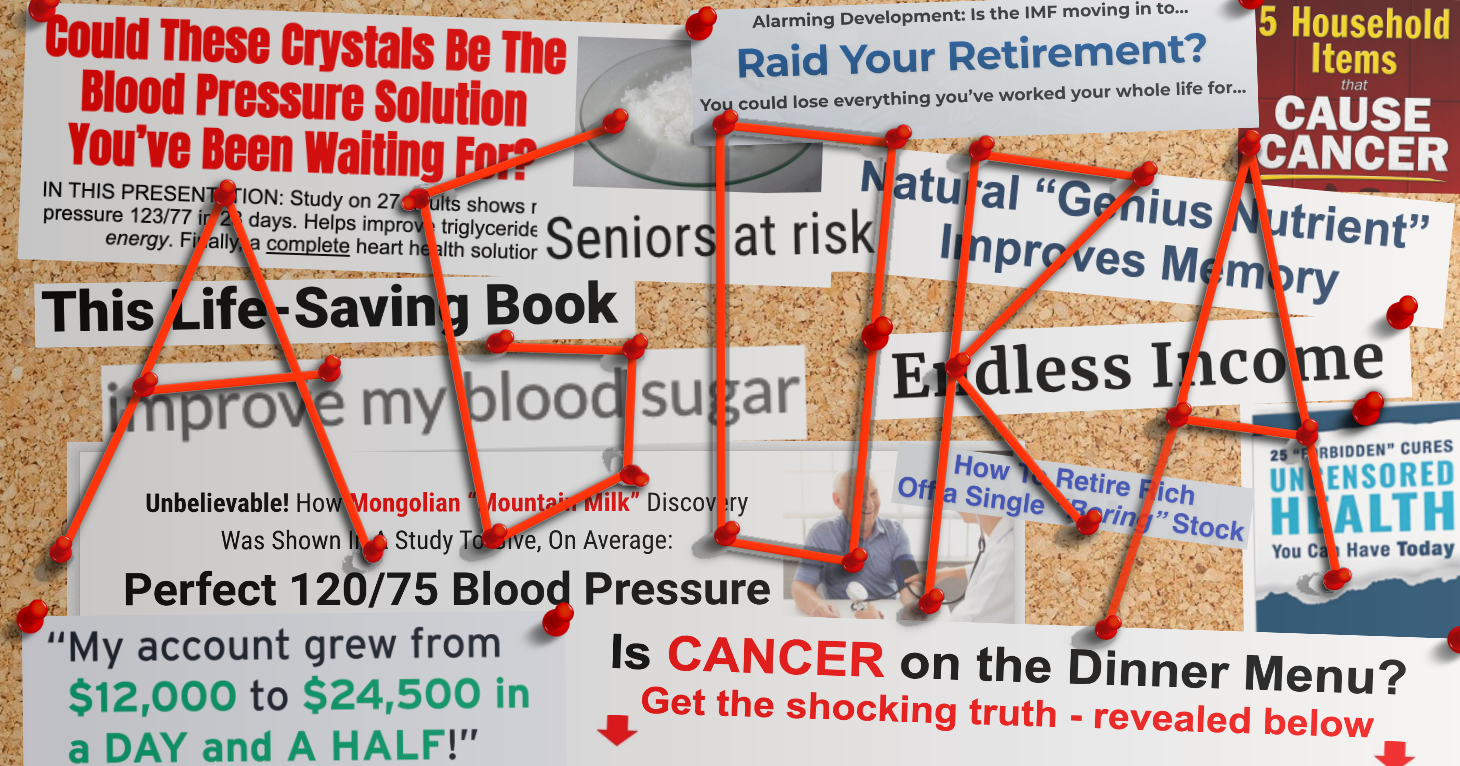 Agora Still Using Deception and Dark Patterns to Ensnare Seniors
TINA.org refers publishing giant to FTC for enforcement action.
Will New U Life Finally Admit SomaDerm Doesn't Contain HGH?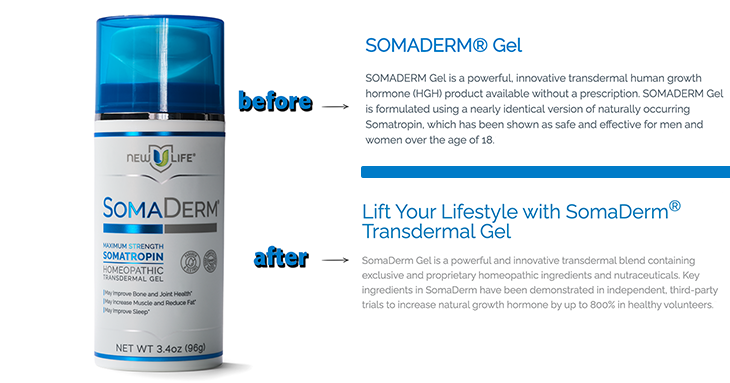 Will New U Life Finally Admit SomaDerm Doesn't Contain HGH?
The MLM's recent marketing changes suggest that it is ready to come clean regarding the product's actual ingredients.
CATrends: Hand Sanitizers Marketed to Prevent Disease
CATrends: Hand Sanitizers Marketed to Prevent Disease
The bottom line: Only FDA-approved drugs can be marketed to prevent disease.