The Doom that Came to Kickstarter
Crowdfunding board game project creator settles FTC charges he gamed backers in first agency action on site.
In less than a month after launching a Kickstarter campaign for a new board game, Erik Chevalier (dba the Forking Path Co.) raised four times the amount of his funding goal with over $122,000 in donations to produce "The Doom that Came to Atlantic City." But instead of actually bringing the project to fruition, Chevalier used most of the funds for himself, blowing the cash on rent, personal equipment and moving expenses, an FTC lawsuit alleges.
Chevalier promised backers that they'd get copies of the game or specially designed pewter game figurines. But instead, the backers — most of whom pledged $75 or more — are out their money, despite his pledge when he announced on Kickstarter in July 2013 that the project was cancelled that he'd furnish refunds
Under a settlement reached with the FTC this week, Chevalier is now prohibited from making representations about any crowdfunding campaigns and must honor refunds to backers. But board game supporters, don't get too excited. While the settlement imposes a $111,793.71 (we love the 71 cents part), the judgment is suspended because (and you can guess this part) Chevalier claims an inability to pay — as in, he already spent all the money.
Chevalier told backers that the money raised on Kickstarter would be used to develop, produce, and distribute the fantasy game — which was designed by two prominent board game artists — to "retail shops, game tables and frothing cultists around the world." The game was to be delivered by November 2012.
Indeed, Chevalier's post on Kickstarter whipped up excitement. After reaching his initial funding goal of $35,000, he posted new offerings for backers, such as allowing them to vote on art for the game and play the game with its creators.
But November came and went and instead of having the game or the figurines, backers were left reading sporadic posts from Chevalier that cited a variety of reasons for delays, including patent infringement and production delays and changes to the scheduled release. In June 2013, seven months after the game was to have hit the market, Chevalier told backers in an update "we're still alive" and the "project is moving along." In July, "Doom" descended, but not in the way backers had hoped. Instead, Chevalier announced that while he had paid for artists, software licenses, and the statues, the project was "Terminus" because "the money was approaching a point of no return."
In a subsequent post to the Kickstarter site, Chevalier defended his actions:
Every step I've taken in the last year was in service to this game. Projects of this scope are sometimes far more complex than they seem to anyone on the outside. They take more than anyone could have guessed …
The FTC alleges Chevalier never hired an artist nor made good on his promise to refund backers.
"Many consumers enjoy the opportunity to take part in the development of a product or service through crowdfunding, and they generally know there's some uncertainty involved in helping start something new," said FTC Bureau of Consumer Protection Director Jessica Rich. "But consumers should be able to trust their money will actually be spent on the project they funded."
In a statement to TINA.org, Kickstarter said creators on the site have an "incredible track record" of following through on their promises and that "creators who abuse our system and backers' trust expose themselves to legal action."
Kickstarter also warned backers to always beware of risks involved with funding projects and pointed to its "Trust and Safety" policy, which states:
When you back a project, you're trusting the creator to do a good job, so if you don't know them personally, or by reputation, do a little research first. Kickstarter doesn't evaluate a project's claims, resolve disputes, or offer refunds — backers decide what's worth funding and what's not.
That policy also advises consumers to alert Kickstarter through its "report this project" button if they come across anything suspicious and promises that when Kickstarter finds users or projects that abuse the system, it doesn't hesitate to suspend them.
While the Doom project was never suspended by Kickstarter (Kickstarter did not answer a question from TINA.org about whether it had received any complaints Chevalier's project) the company said the fact that another creator stepped in to produce the game and gave all backers a copy "is a testament to the goodwill and spirit of the Kickstarter community."
Goodwill or not, backers maybe feeling a bit kicked in the gut over where their money went. Before donating a dime, check out an organization first.
TINA.org's coverage of games can be found here. For more information about researching organizations before making donations, click here.
---
You Might Be Interested In
DSSRC: By the Numbers
DSSRC: By the Numbers
TINA.org breaks down recent self-regulation efforts by the direct selling industry.
Ting Mobile
Ting Mobile
With the click of a button, a 90-day warranty shrinks to a 30-day warranty.
Ad or Not: MyPet USA YouTube Channel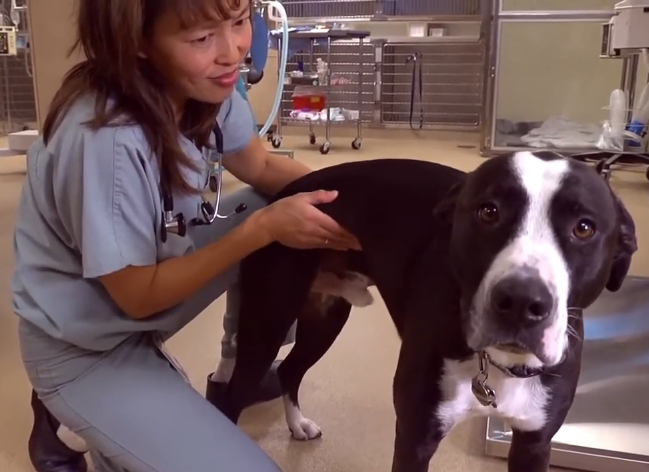 Ad or Not: MyPet USA YouTube Channel
It starts with knowing who created the channel.