The Diabetes Solution Kit
Product that claims to "reverse diabetes in as little as four weeks" may not deliver as advertised.
The Diabetes Solution Kit promises that it can "reverse diabetes in as little as four weeks," and offers advice on eating healthy and exercising regularly — advice that you can get for free from the likes of the Centers for Disease Control and Prevention and Mayo Clinic (more on these two later). The kit, for which you have to pay between $20 and $40 depending on what format (digital, print, audio) you choose to buy, also includes a shopping list of ingredients for something not so mainstream: Homemade supplements.
But the American Diabetes Association (ADA) has cautioned against using supplements (homemade or otherwise) to treat diabetes:
It is best to get vitamins and minerals from the foods you eat. In fact, research has not been able to prove that dietary or herbal supplements (including omega-3 supplements, cinnamon, and other herbs) help to manage diabetes.
A video on the website selling the kits touts the glucose-lowering effects of cinnamon — an ingredient it recommends diabetics mix into homemade supplements — but the ADA warns that a study that supports this effect in people with Type 2 diabetes was small-scale.
But to get back to the CDC and the Mayo Clinic. TINA.org emailed the marketer of the kit, Barton Publishing, requesting "specific scientific evidence" that the self-described diabetes reversal system could actually reverse diabetes. Marty Fahncke, chief marketing officer at Barton Publishing, responded with links to the CDC and Mayo Clinic webpages, which really just offered basic information on living with diabetes, such as tips on diet and exercise.
Also, while the video on the website selling kits is decidedly anti-Big Pharma — warning against the use of "dangerous drugs" and insulin shots — the website's terms and conditions has a disclaimer urging folks to consult the medical community:
Never disregard, avoid or delay in obtaining medical advice from your doctor or other qualified health care provider because of something you have read on this site.
Former Arkansas Governor Mike Huckabee had been a big proponent of the Diabetes Solution Kit; that is, until he announced his intent to run for president and started to face criticism over his role as paid spokesman, a position he no longer holds. TINA.org reached out to Huckabee's campaign for comment but it has not yet responded.
Find more of our coverage on diabetes here.
---
You Might Be Interested In
Dr. Richard Gerhauser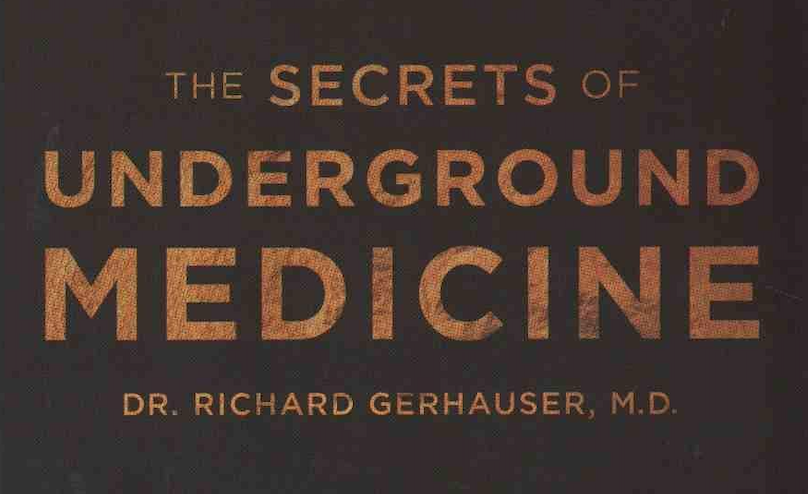 Dr. Richard Gerhauser
Doctor pitches bogus health treatments in violation of federal order.