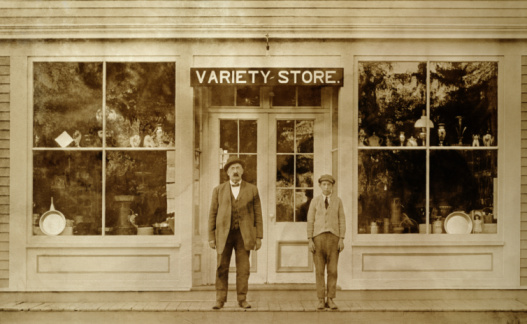 These terms and conditions (the "Terms") govern your access to and use of Truth in Advertising, Inc. (TINA.org)'s website (the "Site").  By accessing or using the Site, you are agreeing to these Terms and entering into a legally binding contract with TINA.org.  Do not access or use this Site if you are unwilling or unable to be bound by the Terms.
DEFINITIONS
Parties
"You" and "your" refer to you, as a user of the Site.  A "user" is someone who accesses, browses, crawls, or in any way uses the Site.  "We," "us," and "our" refer to TINA.org.
Content
"Content" means text, images, photos, audio, video, and all other forms of data or communication on this Site.  "Your Content" means Content that you submit or transmit to, through, or in connection with the Site, such as comments to articles.  "User Content" means Content that users submit or transmit to, through, or in connection with the Site.  "TINA.org Content" means Content that we create and make available in connection with the Site.  "Third Party Content" means Content that originates from parties other than TINA.org or its users, which is made available in connection with the Site.  "Site Content" means all of the Content that is made available in connection with the Site, including Your Content, User Content, Third Party Content, and TINA.org Content.
USING THE SITE
Eligibility
To access or use the Site, you must be 13 years or older.  You may not access or use the Site if we have previously banned you from the Site or closed your account.
Permission to Use the Site
We grant you permission to use the Site subject to the restrictions in these Terms.  Your use of the Site is at your own risk, including the risk that you might be exposed to Content that is offensive, indecent, inaccurate, objectionable, or otherwise inappropriate.
Site Availability
The Site may be modified, updated, interrupted, suspended, or discontinued at any time without notice or liability.
User Accounts
To access parts of the Site, you may need to create an account and provide certain registration details or other information.  It is a condition of your use of this Site that all the information you provide on this Site will be correct, current, and complete.  If TINA.org believes the information you provide is not correct, current, or complete, TINA.org has the right to refuse you access to this Site or any of its resources, and to terminate or suspend your access at any time.
You are responsible for maintaining the confidentiality of your account password.  You are also responsible for all activities that occur in connection with your account.  You agree to notify us immediately of any unauthorized use of your account.  We reserve the right to close your account at any time for any or no reason.
Any personal information you submit in order to create an account will be treated in accordance with TINA.org's Privacy Policy.
Communications from TINA.org
By creating an account, you agree to receive certain communications in connection with the Site.  You may receive our electronic newsletters and communications regarding your user account status.  You can opt-out of receiving newsletters by clicking on the "unsubscribe" link at the bottom of any electronic newsletter that you receive from TINA.org.
Restrictions On Use
In connection with your use of the Site, you may not:
Use this Site for any commercial purpose, without TINA.org's express prior written consent;
Post, send, submit, publish, or transmit in connection with this Site any material that:

You do not have the right to post, including proprietary material of any third party;
Advocates illegal activity or discusses an intent to commit an illegal act;
Does not pertain directly to this Site;
Threatens, abuses, harasses, libels, defames, stalks, or invades the privacy of others;
Is obscene, vulgar, indecent, pornographic, or racist;
Infringes any intellectual property or other right of any entity or person, including violating anyone's copyrights or trademarks or their rights of publicity;
Violates or may be considered to violate any applicable law;
Solicits funds, advertises, or sponsors;
Includes programs that contain viruses, worms, and/or Trojan horses or any other computer code, files, or programs designed to interrupt, destroy, or limit the functionality of any computer software, hardware, or telecommunications;
Disrupts the normal flow of dialogue, causes a screen to scroll faster than other users are able to type, or otherwise acts in a way that affects the ability of other people to engage in real time activities via this Site;
Disobeys any policy or regulation established from time to time regarding use of this Site or any networks connected to this Site;
Contains hyperlinks to other sites that contain content that falls within the descriptions set forth above.

Sell, trade, or in any way exploit the Site or Site Content;
Download, republish, retransmit, reproduce, or use in any other way any music on the Site as a stand-alone file;
Remove or modify any copyright, trademark, or other proprietary rights notice that appears on any portion of the Site or on any materials printed or copied from the Site;
Record, process, or mine information about other users;
Reformat or frame any portion of the Site;
Take any action that imposes, or may impose, in our sole discretion, an unreasonable or disproportionately large load on TINA.org's technology infrastructure or otherwise make excessive traffic demands of the Site;
Attempt to gain unauthorized access to the Site, user accounts, computer systems, or networks connected to the Site through hacking, password mining, or any other means; or
Use the Site to violate the security of any computer network; crack passwords or security encryption codes; disrupt or interfere with the security of, or otherwise cause harm to, the Site or Site Content.

 
The restrictions above only apply to the extent permissible under applicable law.  Nevertheless, you agree not to act contrary to them (even if permissible under applicable law) without providing 30 days prior written notice to us here, together with any information that we may reasonably require to give us an opportunity to provide alternative remedies or otherwise accommodate you at our sole discretion.
In connection with your use of this Site, you may hyperlink to this Site, print sections of this Site for your personal use, and send/transmit links to this Site.  You may also republish our articles for free, under the following conditions:
You may not republish any images, videos, or audio clips without TINA.org's express permission unless (a) the images, videos, or audio clips are advertisements that are the subject of the article at issue, pursuant to TINA.org's Fair Use Policy, or (2) the images are in the public domain;
You may not edit TINA.org's material except to reflect relative changes in time and location (e.g., "yesterday" can be changed to "last week," and "Portland, OR" to "here");
If you are republishing online, you must link to TINA.org's website and include all of the links from TINA.org's story;
You may not sell any of TINA.org's material;
You may not post any of TINA.org's articles or material in any manner that suggests or infers that TINA.org supports or endorses any specific products, services, or advertisements;
You may not republish TINA.org material wholesale or automatically; you must select stories to be republished individually;
You must give credit to TINA.org (and the designated author, if any) in the byline.
CONTENT
Responsibility for Your Content
You alone are responsible for Your Content, and once published, it cannot always be withdrawn.  You assume all risks associated with Your Content, including anyone's reliance on its quality, accuracy, or reliability, or any disclosure by you of information in Your Content that makes you personally identifiable.  You represent that you own, or have the necessary permission to use and authorize the use of Your Content as described herein.  You may not imply that Your Content is in any way sponsored or endorsed by TINA.org.
You may expose yourself to liability if, for example, Your Content violates any of the prohibitions listed in Section 2.F. ("Restrictions on Use") of these Terms.
Our Right to Use Your Content
We may use Your Content in a number of different ways, including publicly displaying it, reformatting it, incorporating it into ad alerts or other works, creating derivative works from it, and distributing it.  As such, you hereby irrevocably grant us worldwide, non-exclusive, royalty-free, perpetual, transferable rights to use Your Content for any purpose.  You also irrevocably grant the users of the Site the right to access Your Content in connection with their use of the Site.  Finally, you irrevocably waive, and cause to be waived, against TINA.org and its users any claims and assertions of moral rights or attribution with respect to Your Content.  By "use" we mean use, copy, reproduce, publish, perform, distribute, modify, adapt, translate, and create derivative works of Your Content.
TINA.org will not be required to treat Your Content as confidential.
TINA.org will treat any personal information that you submit securely through this Site in accordance with its Privacy Policy.  However, if you publicly post personal information in a comment, it is visible to other users and can be read, collected, or used by them.  You are responsible for the personal information you choose to submit in these instances, and TINA.org is not obligated to remove or otherwise safeguard that information.
Hyperlinks
The Site may be hyperlinked to other sites that are not maintained by, or related to, TINA.org.  Hyperlinks to such sites are provided as a service to users and are not sponsored by or affiliated with this Site or TINA.org.  TINA.org is not responsible for the content of those sites.  Hyperlinks are to be accessed at the user's own risk, and TINA.org makes no representations or warranties about the content, completeness, or accuracy of these hyperlinks or the sites hyperlinked to this Site.  Further, the inclusion of any hyperlink to a third party site does not imply endorsement by TINA.org of that site.
Other
User Content does not necessarily reflect the opinion of TINA.org.
We reserve the right to remove, screen, or edit User Content from time to time at our sole discretion and without notice to you.  For example, we may remove a comment if we believe it violates our Terms.
We have no obligation to retain or provide you with copies of Your Content.
We are under no obligation to enforce the Terms on your behalf against another user.  While we encourage you to let us know if you believe another user has violated the Terms, we reserve the right to investigate and take appropriate action at our sole discretion.
OTHER POLICIES
You represent that you have read and understood our Privacy Policy.
TRADEMARKS
Trademarks, service marks, and logos appearing on this Site are the property of TINA.org or the party that provided the trademarks, service marks, and logos to TINA.org.  TINA.org and any party that provided trademarks, service marks, and logos to TINA.org retain all rights with respect to any of their respective trademarks, service marks, and logos appearing on this Site.  Unauthorized use of the trademarks, service marks, and logos of TINA.org or any third party is unlawful and will be grounds for exclusion from future use of this Site.
SUGGESTIONS AND IMPROVEMENTS
By sending us any ideas, suggestions, documents, or proposals ("Feedback"), you agree that (i) your Feedback does not contain the confidential or proprietary information of third parties, (ii) we are under no obligation of confidentiality, express or implied, with respect to the Feedback, (iii) we may have something similar to the Feedback already under consideration or in development, and (iv) you grant us an irrevocable, non-exclusive, royalty-free, perpetual, worldwide license to use, modify, publish, distribute, and sublicense the Feedback.
INDEMNITY
You will indemnify and hold TINA.org, its subsidiaries, affiliates, service providers, licensors, content providers, employees, agents, volunteers, officers, directors, and contractors (the "Indemnified Parties") harmless from any breach of these Terms by you, including any use of Content other than as expressly authorized in these Terms.  You agree that the Indemnified Parties will have no liability in connection with any such breach or unauthorized use, and you agree to indemnify any and all resulting loss, damages, judgments, awards, costs, expenses, and attorneys' fees of the Indemnified Parties in connection herewith.  You will also indemnify and hold the Indemnified Parties harmless from and against any claims brought by third parties arising out of your use of the information accessed from this Site.
DISCLAIMERS AND LIMITATIONS OF LIABILITY
PLEASE READ THIS SECTION CAREFULLY SINCE IT LIMITS THE LIABILITY OF TINA.org AND ITS SUBSIDIARIES, AFFILIATES, SERVICE PROVIDERS, LICENSORS, CONTENT PROVIDERS, EMPLOYEES, AGENTS, VOLUNTEERS, OFFICERS, DIRECTORS, AND CONTRACTORS (COLLECTIVELY, THE "TINA.org ENTITIES").  EACH OF THE SUBSECTIONS BELOW ONLY APPLIES UP TO THE MAXIMUM EXTENT PERMITTED UNDER APPLICABLE LAW.  NOTHING HEREIN IS INTENDED TO LIMIT ANY RIGHTS YOU MAY HAVE THAT MAY NOT BE LAWFULLY LIMITED.
THE SITE IS MADE AVAILABLE TO YOU ON AN "AS IS," "WITH ALL FAULTS," AND "AS AVAILABLE" BASIS.  YOUR USE OF THE SITE IS AT YOUR OWN DISCRETION AND RISK.  WHILE WE TRY TO ENSURE THAT OUR CONTENT IS ACCURATE, THE TINA.org ENTITIES MAKE NO CLAIMS OR PROMISES ABOUT THE QUALITY, ACCURACY, OR RELIABILITY OF THE SITE, ITS SAFETY OR SECURITY, OR THE SITE CONTENT.  ACCORDINGLY, THE TINA.org ENTITIES ARE NOT LIABILE TO YOU FOR ANY LOSS OR DAMAGE THAT MIGHT ARISE, FOR EXAMPLE, FROM YOUR RELIANCE ON THE QUALITY, ACCURACY, OR RELIABILITY OF THE SITE CONTENT.
THE TINA.org ENTITIES MAKE NO CLAIMS OR PROMISES WITH RESPECT TO ANY THIRD PARTY, SUCH AS THE BUSINESSES DISCUSSED ON THE SITE OR THE SITE'S USERS.  ACCORDINGLY, THE TINA.org ENTITIES ARE NOT LIABLE TO YOU FOR ANY LOSS OR DAMAGE THAT MIGHT ARISE FROM THEIR ACTIONS, INCLUDING, FOR EXAMPLE, IF ANOTHER USER MISUSES YOUR CONTENT OR IDENTITY.
THE TINA.org ENTITIES EXPRESSLY DISCLAIM ALL WARRANTIES, WHETHER EXPRESS OR IMPLIED, INCLUDING IMPLIED WARRANTIES OF MERCHANTIBILITY, FITNESS FOR A PARTICULAR PURPOSE, AND NON-INFRINGEMENT.  NO ORAL OR WRITTEN INFORMATION OR ADVICE PROVIDED TO YOU BY A REPRESENTATIVE OF ONE OF THE TINA.org ENTITIES SHALL CREATE A REPRESENTATION OR WARRANTY.
YOUR SOLE AND EXCLUSIVE RIGHT AND REMEDY IN CASE OF DISSATISFACTION WITH THE SITE, RELATED SERVICES, OR ANY OTHER GRIEVANCE SHALL BE YOUR TERMINATION AND DISCONTINUATION OF ACCESS TO, OR USE OF THE SITE.
THE TINA.org ENTITIES DISCLAIM LIABILITY FOR ANY (i) INDIRECT, SPECIAL, INCIDENTAL, PUNITIVE, EXEMPLARY, RELIANCE, OR CONSEQUENTIAL DAMAGES, (ii) LOSS OF PROFITS, (iii) BUSINESS INTERRUPTION, (iv) REPUTATION HARM, OR (v) LOSS OF INFORMATION OR DATA.
CHOICE OF LAW AND VENUE
These Terms will be governed and interpreted pursuant to the laws of the State of Connecticut, United States of America, notwithstanding any principles of conflicts of law.  You specifically consent to personal jurisdiction in Connecticut in connection with any dispute between you and TINA.org arising out of these Terms or pertaining to the subject matter hereof.  The parties to these Terms each agree that the exclusive venue for any dispute between the parties arising out of these Terms or pertaining to the subject matter of these Terms will be in the state and federal courts in and/or for New Haven, Connecticut.
TERMINATION
You can close your TINA.org account at any time by e-mailing us at

[email protected]

from the e-mail address you registered with TINA.org.
We may close your account, suspend your ability to use certain portions of the Site, and/or ban you altogether from the Site for any reason or no reason, and without notice or liability of any kind.  Any such action could prevent you from accessing your account, the Site, Your Content, Site Content, or any other related information.
GENERAL TERMS
We reserve the right to modify, update, or discontinue the Site at our sole discretion, at any time, for any or no reason, and without notice or liability.
We may provide you with notices, including those regarding changes to the Terms by e-mail or communications through the Site.
The Terms contain the entire agreement between you and us regarding the use of the Site, and supersede any prior agreement between you and us on such subject matter.  The parties acknowledge that no reliance is placed on any representation made but not expressly contained in these Terms.
Any failure on TINA.org's part to exercise or enforce any right or provision of the Terms does not constitute a waiver of such right or provision.  The failure of either party to exercise in any respect any right provided for herein shall not be deemed a waiver of any further rights hereunder.
If any provision of the Terms is found to be unenforceable or invalid, that provision shall be limited or eliminated to the minimum extent necessary so that the Terms shall otherwise remain in full force and effect, and enforceable.
The Terms are not assignable, transferable, or sublicensable by you except with TINA.org's prior written consent, but may be assigned or transferred by us without restriction.  Any assignment attempted to be made in violation of the Terms shall be void.
The section titles in the Terms are for convenience only and have no legal or contractual effect.
---
You Might Be Interested In
Ulta Beauty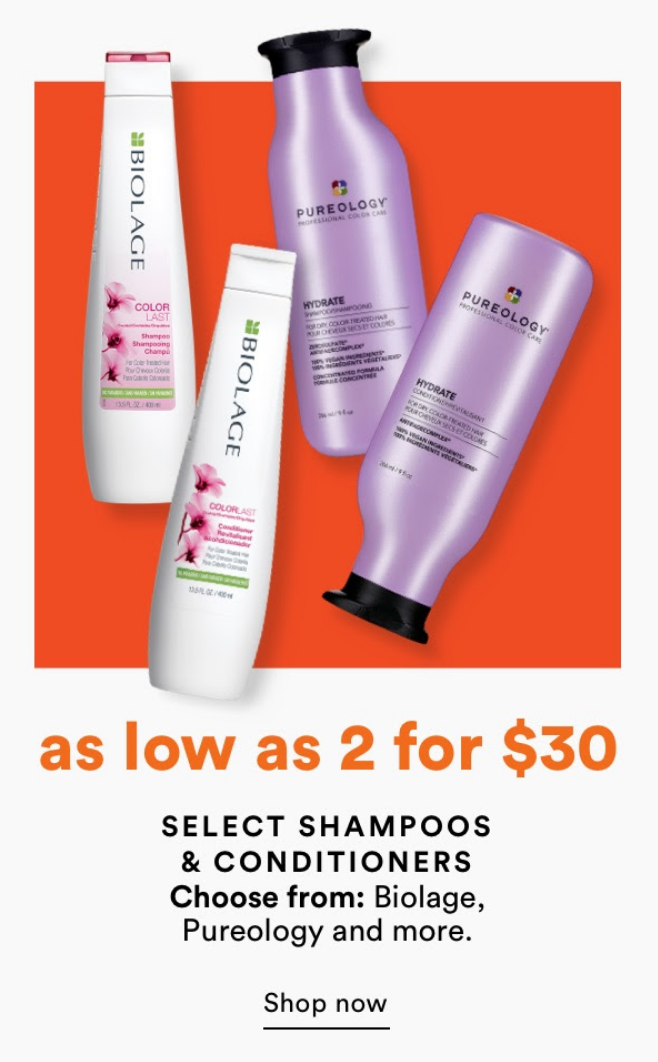 Ulta Beauty
Sometimes not even the "pretty fine print" has the answers consumers are looking for.
Jem & Fix: Mega Washer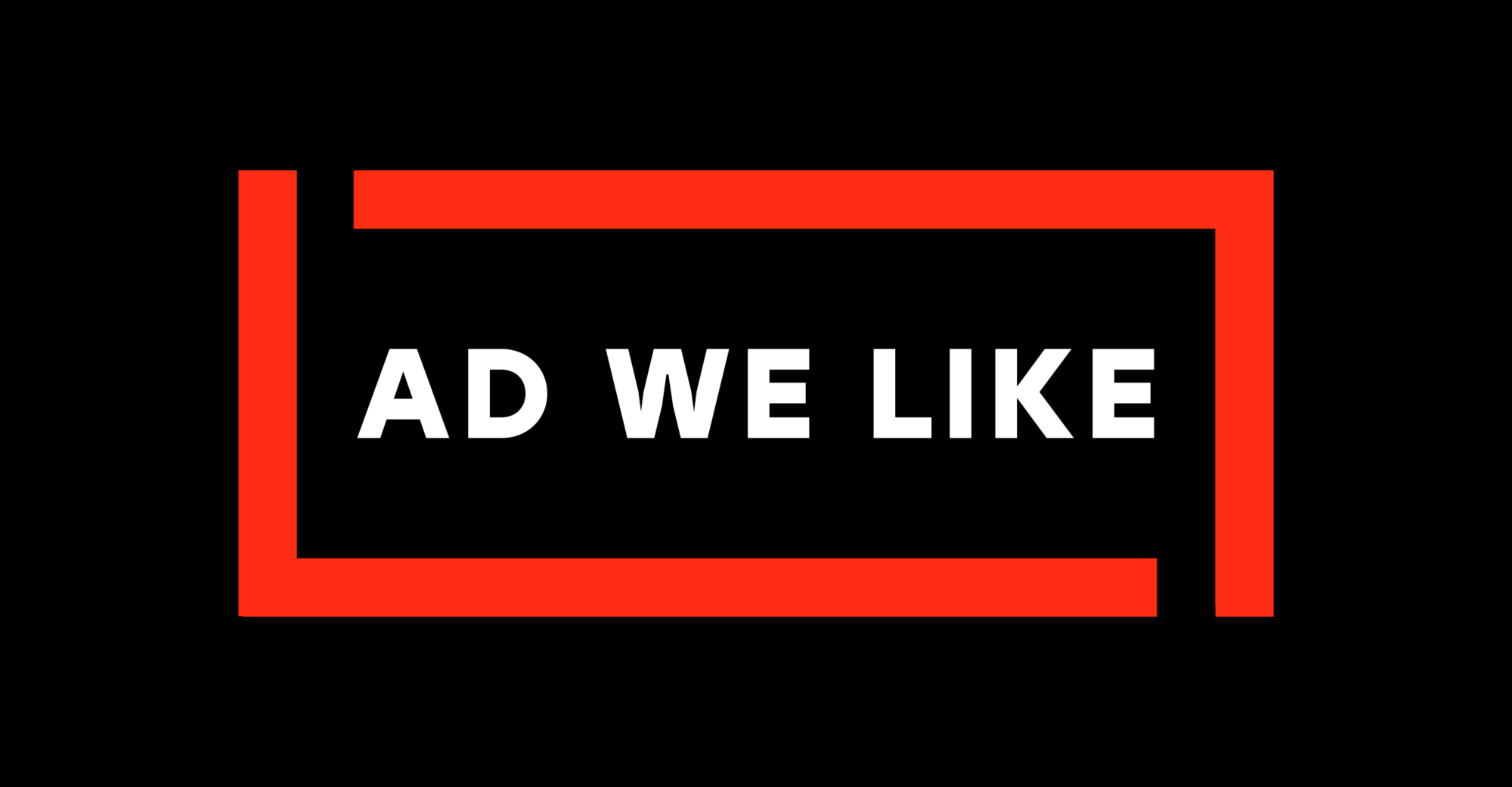 Jem & Fix: Mega Washer
A silly look at the dangers of DIY.