Before You Take that Call Beware of Telemarketing Scams
Although legitimate companies may use the telephone to advertise their products or services, consumers should be wary of some who call trying to obtain your financial or personal information for fraud or identity theft.
The telemarketing call during dinner – it happens so often, it's become a cliché.  Although legitimate companies may use the telephone to advertise their products or services, all too often it's actually a scammer who's trying to obtain your financial information (bank account number, credit card number, etc.) or personal information (address, birthdate, Social Security number, etc.) for fraud or identity theft – schemes that cost consumers over $40 billion each year.
These telephone fraudsters may also call to engage you in "cramming" and "slamming."  Nope, not the kind of cramming and slamming that's featured in a WWE wrestling match.  In a The practice of charging customers for cell phone services that they did not request or approve. scam, you're charged for products or services that you haven't ordered or authorized, and which mysteriously end up on your telephone bill (under vague terms, such as "service charge" or "membership plan").  As for slamming, that happens when your telephone service is switched without your permission.
Here are some examples of common telemarketing scams:
1. Bargain Magazine Subscriptions
Typical scenario – the phone rings during dinner (when else?) and it's a telemarketer offering you a bargain basement price on a subscription to your favorite magazine (Cosmo, Car & Driver, The Economist, or maybe The National Enquirer – we're not here to judge).  The price sounds super low, and sometimes a "small" transaction fee is mentioned.  But it's those questions you didn't think of or have a chance to ask about during the fast-paced call that will end up costing you.  Turns out you've agreed to a multi-year subscription.  The super low price quoted to you was actually the WEEKLY cost, which adds up to quite a bundle monthly and yearly.  And that tiny processing fee?  Well, it pushes the cost well above the retail value of the magazine.  This is exactly the kind of scam run by U.S. Magazine Services/Your Magazine Provider, Inc., which misled people by not disclosing the actual monthly charges for the magazine subscriptions it sold.  Many customers didn't even realize that they had been duped until they saw the charge on their accounts, at which point they were told that cancellations were not allowed.  After nearly five years in business, the FTC was finally able to put a stop to the company's deceptive practices in 2009, and U.S. Magazine Services had to pay $600,000 for deceptive practices and violating telemarketing regulations.
2. Prizes/Sweepstakes Scams
These scams, usually involving foreign lotteries, are notorious for targeting the elderly.  The caller lets you know that you have the good fortune of being the grand-prize winner in a sweepstakes or lottery that you don't even remember entering.  You just need to pay a teeny, tiny transaction fee with your credit card.  What's a couple of thousand dollars when you're due millions?  Sometimes, there's no fee but you do need to provide your banking information because they claim the money  will be deposited directly into your bank account.  By the way, if you ever get a telephone solicitation to enter a foreign lottery, here's a fact you might not have known: playing foreign lotteries over the phone, through the mail, or via Internet is a violation of federal law.  Oops, bet the telemarketer forgot to tell you that little tidbit.
3. Free or Bargain Vacation Scams
A telemarketer calling with an offer for an amazing discount on a luxury cruise may sound intriguing but beware. The telemarketers often use high pressure sales tactics ("this offer is only valid today") and the devil is in the details.  Once you agree to their schemes and hand over your credit card number, you may find that the "deal" you thought you were getting isn't such a bargain after all.  The terms and conditions may actually specify that you make other purchases, such as high-priced airfare to go along with the inexpensive hotel stay, pay to enroll in travel clubs that only give you the chance to buy discounted vacations, or that you're responsible for fees and extras that can add up to a fortune.  Sometimes the "free" vacation that's being offered is really a front for a high-pressure pitch for a timeshare.  Read more about travel scams here.
Other examples of false or deceptive telemarketing include credit repair fraud, A business form that involves an entrepreneur (the 'franchisee') partnering with a large, established company (the 'franchisor') to open and run one or more of the company's stores. These stores are a kind of one-size-fits-all proposition, with real limits placed on the way that the entrepreneur (the franchisee) can run the business and present the company's brand to the public. In return, the entrepreneur is assured that he or she will have exclusive rights to a given geographic area in which the franchisor will award no further franchises, thereby limiting the amount of competition that the entrepreneur will have to face in the marketplace. When considering entering into a franchise agreement, entrepreneurs should proceed very carefully and closely examine the disclosure documents that the franchisor is required by to share by law with prospective partners prior to the signing of any deal. and business opportunity scams, advanced-fee credit card scams, and government auctions scams.  In fact, 19% of fraud complaints made to the FTC every year involve telemarketing.  You don't want to be part of this crowd.  Here's what you can do:
Be wary of calls asking you to "verify" confidential information.
Do not give out credit card information, Social Security numbers, or banking details over the phone to a telemarketer – EVER.
Before agreeing to any deal over the telephone, ask for a written contract that confirms any offers the caller makes verbally.  Don't deal with anyone who refuses such a request and asks you to make a decision immediately over the phone.
Free is free.  Don't agree to any deal that requires you to pay for a transaction, shipping and handling fees, currency conversion, or any other type of fee if it's supposed to be free.
Be realistic – your chances of winning a foreign lottery are less than growing a second head.
Keep a close eye on your telephone, cable, and utility bills for incorrect or unfamiliar charges.
If you believe that you have been a victim of a fraudulent or deceptive telemarketing call, you can contact your State Attorney General and the FTC at 1-877-FTC-HELP (1-877-382-4357), or at reportfraud.ftc.gov.
---
You Might Be Interested In
TINA.org Webinar: FTC's Remedial Authority After AMG
TINA.org Webinar: FTC's Remedial Authority After AMG
In case you missed it, watch the webinar with FTC Commissioner Rohit Chopra.
College Students: Don't Fall for These Scams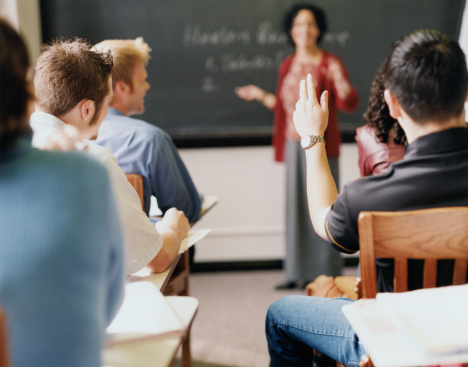 College Students: Don't Fall for These Scams
Experts weigh in on how to avoid being a victim of these latest campus scams.
FTC Social Media Actions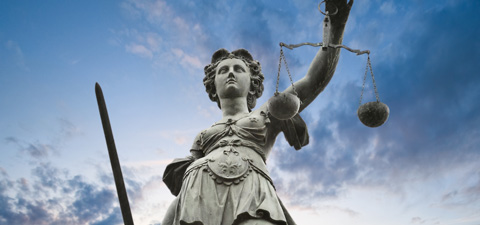 FTC Social Media Actions
See the FTC's track record when it comes to social media influencer cases.