T-Mobile's 'Mobile without Borders' Upgrade
Not quite "no extra charge" for some customers.
T-Mobile's brand new "Mobile without Borders" upgrade allows you to use your phone in Mexico and Canada as you would in the United States, without the fear of costly roaming charges or other fees associated with using your phone and data over the border. Best yet, the new feature comes "at no extra charge." For some customers, that is.
TINA.org looked into T-Mobile's highly touted upgrade after receiving a tip from a Twitter user who contended that the feature actually costs an additional $10 month. A review found that assertion to be partially true. If you're on a T-Mobile Simple Choice wireless plan, the upgrade is free. But if your plan pre-dates the Simple Choice model, be ready to cough up $10 per month to call in from Calgary or Acapulco. The details on T-Mobile's website:
Postpaid customers on promotional or legacy plans can keep their promotional plan and add these benefits for just $10 a month, which covers everyone on their account up to 10 people! Or, they can choose to switch to Simple Choice North America and receive these benefits automatically.
Automatically, yes, but not without additional costs. The fine print on the bottom of the webpage notes:
If you switch plans you may be bound by existing term (including early termination provisions) and/or charged an up to $200 fee.
And a $15 SIM starter kit may also be necessary. So, "at no extra charge"? Maybe for some but definitely not for all. Borders smorders!
Find more of our coverage on T-Mobile here.
---
You Might Be Interested In
T-Mobile's ONE Military Plan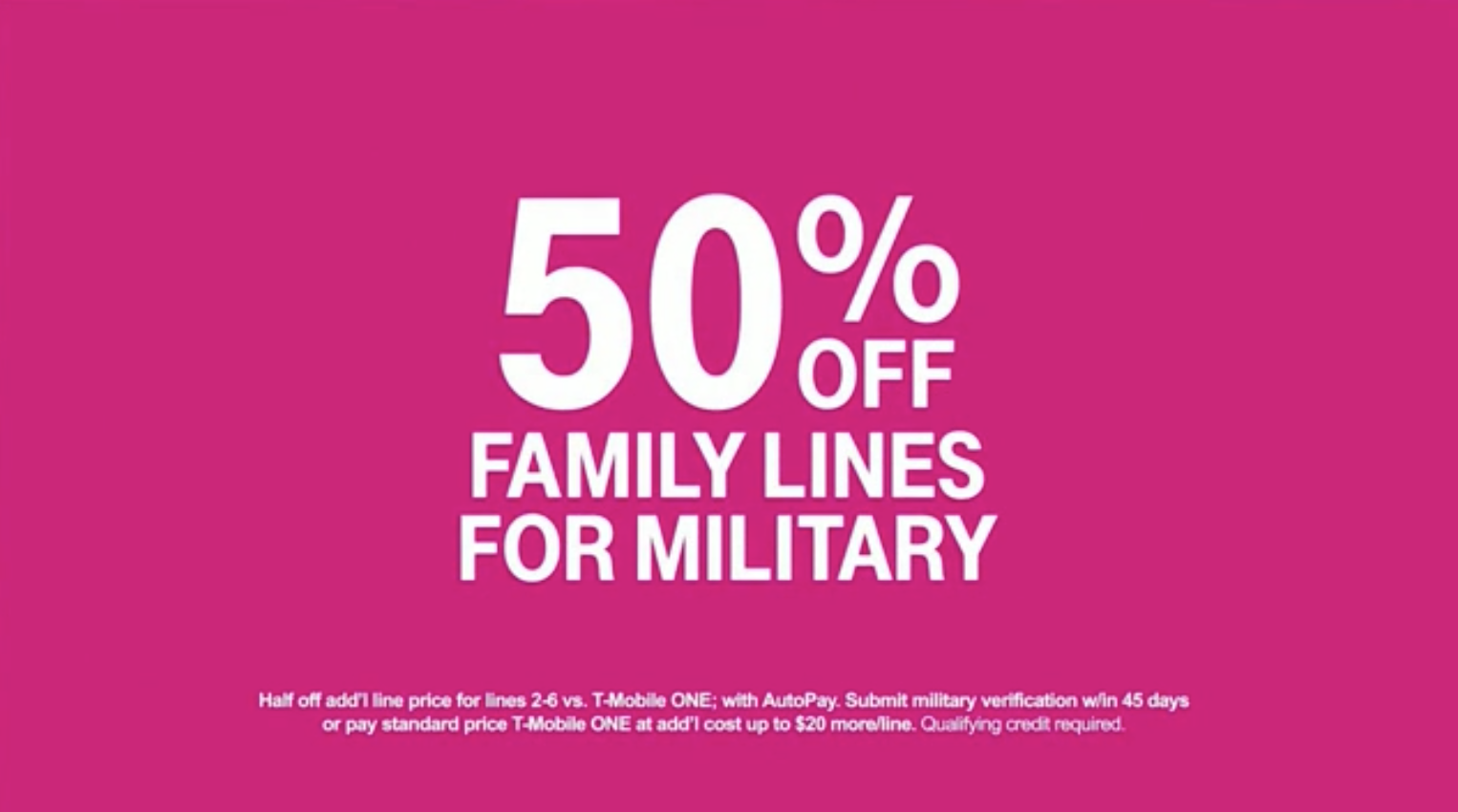 T-Mobile's ONE Military Plan
There's more to these advertised savings for military members and veterans than meets the eye.
T-Mobile's 'Best Unlimited Network' Claims

T-Mobile's 'Best Unlimited Network' Claims
Being the best means more than just being the fastest.