What You Need to Know about Lear Capital
Investing with Lear may test your mettle when it comes to precious coins.
|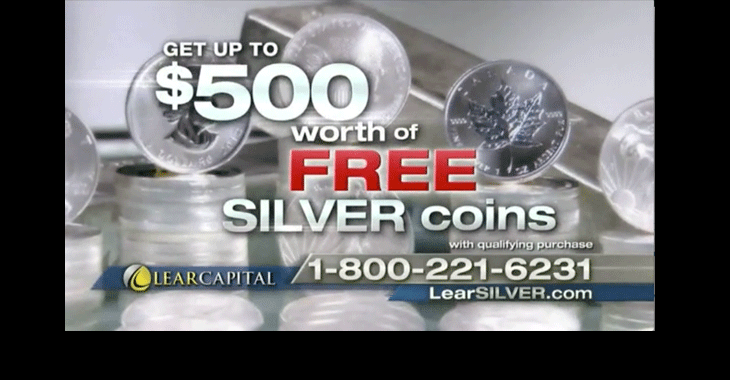 UPDATE 11/9/15: Since the publishing of this article, Lear Capital has made changes to some of the marketing discussed below (see Editor's Notes).
1. Lear is stuck in 2011. When Lear Capital, a seller and purchaser of precious metals, talks about the "last decade" or the "past decade" in its gold and silver TV commercials, it magically stops time in 2011. Why, you might ask, would Lear ignore the last three years? Well perhaps it's because over the last three years gold and silver have taken a nosedive with gold down 33 percent and silver down 60 percent.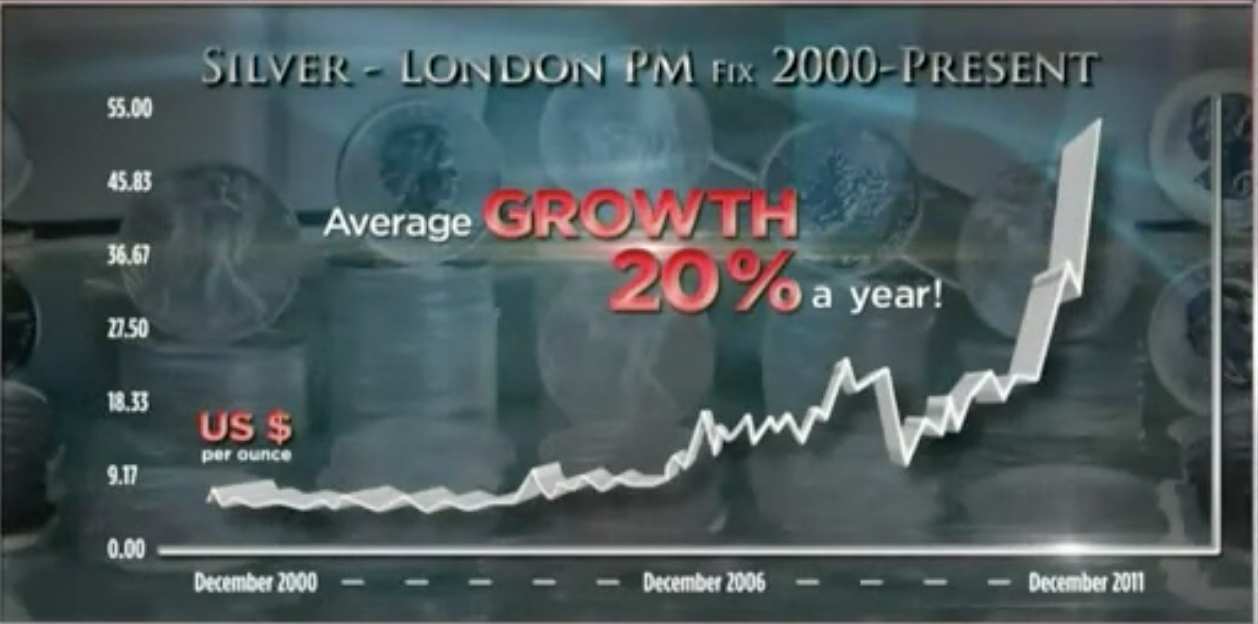 Editor's Note: Lear Capital informed TINA.org in November 2015 that it was no longer using the above image in its current advertisements.
2. They are but mere salesmen (and women). Don't fall for Lear's marketing hype that "We provide you with a personal account representative, . . . and a 'real-time' investment relationship that keeps you abreast of spot pricing, precious metals news, and economic events that impact your retirement and your future." According to the lengthy two-page legal contract you are required to sign before you do business with Lear, it "does not provide tax, investment, or legal advice or advisory services, …"
The contract also lets you know that "LCI's sales representatives are not licensed and their knowledge of Precious Metals and the Precious Metals marketplace varies markedly." Meaning these commissioned salespeople don't have to know squat about precious metals to sell the stuff to you.
3. Mighty commissions. The price you are quoted to buy your precious metal includes Lear's profit margin (which also includes the salesperson's commission). The contract makes two important points about this: first, these profit margins vary wildly and are subject to negotiation so get ready to haggle, and second, the margins vary depending on what you buy. Here's what the contract says:
Bullion – profit margin is generally between 2  to 10 percent.
Semi-Numismatic and Numismatic coins – profit margin generally between 17 to 33 percent with the average being 29 percent.
Using IRA funds – Lear generally adds on 21 to 29 percent to its cost of purchase.
The contract also points out that sales representatives may get bonuses for selling certain denominations, types or grades of precious metals. So here's a quick question for you: if you are a Lear-commissioned salesperson, which product are you going to try and sell? Answer: The one with the highest profit margin. (Don't believe it? See point 4.)
4. Sued by an octogenarian. Here's a cautionary tale – according to a 2012 complaint, 81-year-old Evelyn Ireland, then a California resident, called Lear after hearing one of its radio ads. The complaint alleges that the Lear salesperson recommended that Ms. Ireland invest her $170,000 in rare numismatic gold and silver representing that this was a superior investment to buying regular gold bullion. So in early 2005 Ms. Ireland did exactly as the salesperson recommended and bought the numismatic coins. Fast-forward to 2011, Ms. Ireland discovers that after six years her coins are now valued between $179,000 to $190,000, while if she had invested in gold bullion the value would have been closer to $600,000. Ms. Ireland, believing that Lear misled her, files a four-count complaint alleging, among other things, that Lear "intentionally misrepresented and overvalued the coins they sold to [Ms. Ireland] . . . in order to defraud [her] of her funds." Lear settled this case (terms undisclosed) with Ms. Ireland.
5. Complaints aplenty. While Lear currently has an A+ rating, the BBB has received 27 complaints against it in the last three years. The Business Consumer Alliance has received 30 complaints against Lear in the last three years, and on Yelp the company has an overall rating of 2 out of 5 with three 1 star ratings, one 2 star rating and one 5 star rating. (Note: Online reviews of companies, which include ratings and number of complaints, can fluctuate over time.)
6. 40 days and 40 nights. Many complaints found online involve the amount of time it takes Lear to deliver coins. But Lear has a CYA provision on this point. According to Lear's contract, after you place an order for your precious metal, you have five days to deliver the appropriate funds to Lear, and then Lear has about a month or specifically 28 days to deliver your order. However, if you pay by check, Lear won't do anything about delivery until your check clears, which Lear says can take up to 12 days – meaning you may not see those coins you ordered for over 40 days.
7. There is no free silver. While Lear likes to say in one of its TV commercials that you can get free silver that's not really true. See our ad alert for all the details.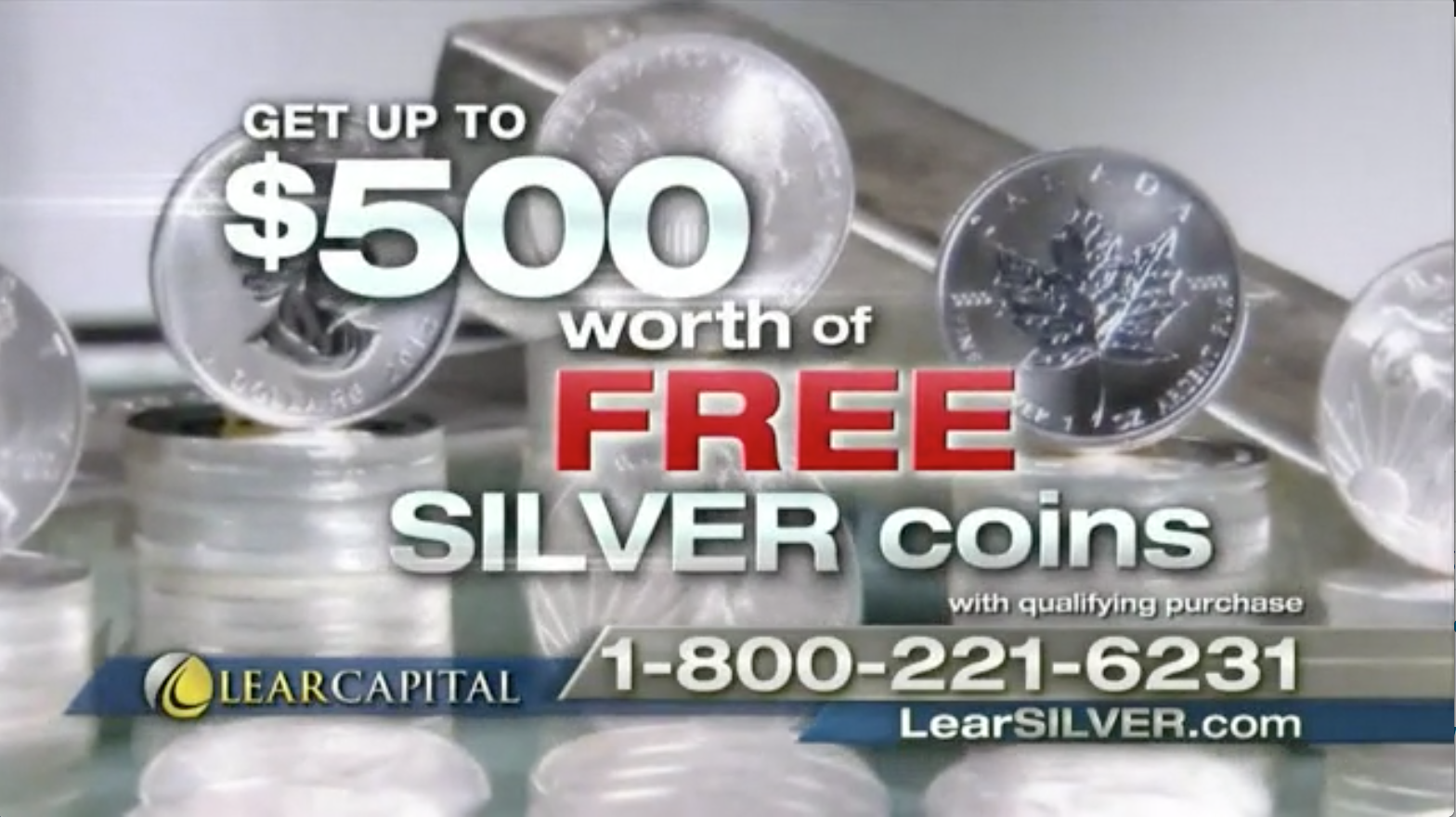 Editor's Note: Lear Capital told TINA.org in November 2015 that it was no longer promoting "Free Silver" in its current advertisements.
8. Must read fine print. While we've touched on some of the important points that can be found in Lear's tiny print contract, here are a few more noteworthy provisions:
The decision to purchase or sell precious metals, and which precious metals to purchase or sell, are the customer's decision alone.
Customers should be prepared to hold any precious metals purchased for at least three-to-five years, and preferably five-to-ten years.
Customers should not invest more than 20 percent of their investment funds in precious metals.
Precious metals do not yield income and thus are not an appropriate investment vehicle for investors seeking current or future income.
Lear makes customers enter into a binding arbitration agreement and contractually tries to limit all damages to "the amount actually paid by customer for the precious metals in dispute."
9. Gift card is not really a gift. What they don't tell you in the TV commercial is that the $50 gift card only applies to new customers that purchase $5,000 or more of bullion and then it can only be used on subsequent purchases.
Editor's Note: Lear Capital's website as of November 2015 states that the $50 gift card is "Valid for new Lear customers making a precious metals bullion purchase of $5,000 or more" and that "$50 will be applied as a credit against your subsequent purchase."
In addition to all this, consumers may want to be mindful of what one publication, which provides analysis for wealth managers and registered financial advisors, noted: "Lear's primary business is selling gold and silver coins. But you can buy coins more cheaply elsewhere."
This story was updated several times, most recently on 2/23/17.
---
You Might Be Interested In
The Goop-ification of wellness is on the way out (you can thank Gen Z)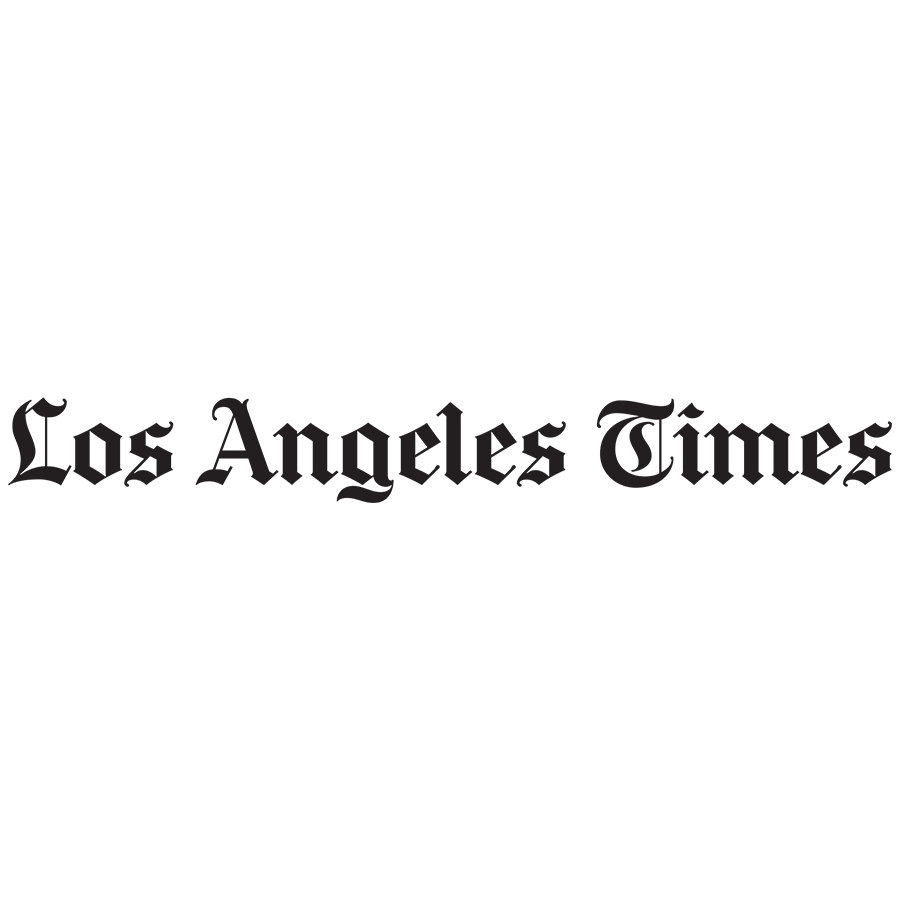 The Goop-ification of wellness is on the way out (you can thank Gen Z)
Rina Raphael, Los Angeles Times
Gamer Advantage's Blue-Light Glasses
Gamer Advantage's Blue-Light Glasses
Are these gaming glasses really 'clinically proven' to improve sleep?
TINA.org Notifies Celebrities Promoting NFTs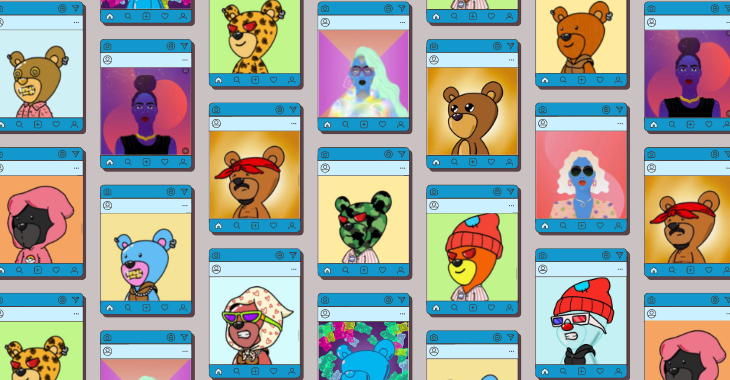 TINA.org Notifies Celebrities Promoting NFTs
MADISON, CONN. August 9, 2022 — An increasing number of celebrities are jumping on the NFT bandwagon, showcasing their digital assets on social media for the world to see. But are…