Jack3d Marketed as Safe Despite Reports of Deaths
DOJ files an indictment against USPlabs and top execs.
|
The DOJ Tuesday filed an indictment against USPlabs, LLC, a Texas-based dietary supplement company that sells work-out products, in connection with its marketing of Jack3d and OxyElite Pro. Take a walk with us down memory lane to review the history of this product, billed as a supplement that "produces an intense sensation of drive, focus, energy, motivation & awareness."
1940s – Pharmaceutical maker Eli Lilly develops dimethylamylamine (also known as 1, 3-dimethylamylamine, methylhexanamine, and geranium extract, and more popularly called DMAA) as a nasal decongestant.
2005 – Supplement makers begin to market DMAA for weight loss and enhanced workouts.
2010 – The World Anti-Doping Agency bans DMAA as a performance-enhancing substance.
June 2011 – A 22-year-old soldier named Michael Sparling has a heart attack and dies after taking Jack3d, which contains DMAA.
July 2011 – Health Canada, a government health agency equivalent to the U.S. FDA, rules that DMAA is not a dietary supplement but a drug and prohibits companies from selling it as a supplement.
Dec. 2011 – The Defense Department removes all products containing DMAA from stores on military bases, including GNC shops, after the death of two soldiers who used the product.
Apr. 2012 – Claire Squires, 30, a British marathon runner, dies during the final stretch of the London Marathon. A coroner later rules that Squires, who took Jack3d that day, died of cardiac failure caused by extreme exertion complicated by DMAA toxicity.
After receiving more than 40 adverse event reports on products containing DMAA, including reports of cardiac disorders and death, the FDA sends warning letters to ten manufacturers and distributors of dietary supplements containing DMAA (including Jack3d) for marketing products without providing the FDA with evidence of their safety.
In response to the warning letters, an attorney for USPlabs, marketer of Jack3d, said: "The company is convinced that DMAA is lawfully marketed as a dietary ingredient under federal law and the company will present a full defense of the ingredient."
Aug. 2012 – The UK's equivalent of the FDA rules that "the popular DMAA containing sports supplement Jack3d is an unlicensed medicinal product and that it and all other DMAA containing products need to be removed from the UK market amid concerns of potential risks to public safety."
Oct. 2012 – USPlabs files a defamation lawsuit against Philip Tracy, owner of Max Muscle of Reno, for alleged false and disparaging statements about Jack3d on a news program. The suit claims Tracy describes Jack3d as an "amphetamine like compound" that "speeds up your heart rate" and may "possibly" cause death. The case is later dismissed for lack of jurisdiction.
Dec. 2012 – A case study published in Military Medicine about the deaths of the two soldiers who took the supplement states that "DMAA in combination with other ingredients may be associated with significant consequences."
Jan. 2013 – Court approves $2 million settlement of class-action lawsuit filed against USPlabs, which denied any wrongdoing. The lawsuit claimed Jack3d and another supplement containing DMAA, OxyElite Pro, were falsely marketed as safe.
Feb. 2013 – The parents of Michael Sparling, the soldier that died in June 2011 after taking Jack3d, bring a wrongful death action against USPlabs and GNC for deceptively marketing Jack3d as safe and effective. (The parties later agreed to dismissal of the suit.)
Apr. 2013 – FDA determines that DMAA does not qualify as a legal dietary supplement ingredient and warns that the stimulant can raise blood pressure, which can cause heart attacks and other health problems.
USPlabs responds by stating, "We disagree with FDA's position. The company has never-the-less concluded for business reasons to phase-out products containing 1,3-DMAA and replace them with new advanced formulations."
June 2013 – At the behest of the FDA, federal prosecutors in two states ask courts for authority to seize more than 3,200 cases of Jack3d and OxyElite Pro from GNC warehouses because the products contain DMAA.
A spokesman for GNC told the New York Times that the company believes DMAA to be a "safe, legal dietary ingredient," and that "GNC will continue to sell through its remaining inventory of the products in its stores."
July 2013 – The FDA administratively detains Jack3d and OxyElite Pro under the Federal Food, Drug and Cosmetic Act. Under its administrative detention authority, FDA can detain a dietary supplement product if the agency has reason to believe the product is misbranded. The agency can keep detained products out of the marketplace for a maximum of 30 days while it determines whether to take further enforcement action, such as seizure. Under FDA regulations, detained articles can be voluntarily destroyed by their owner.
USPlabs voluntarily destroys its DMAA-containing products – OxyElite Pro and Jack3d. These products were estimated to have been worth more than $8 million at the retail level.
USPlabs agrees (finally) to stop manufacturing dietary supplements containing DMAA.
Nov. 2015 – The Department of Justice files an indictment against USPlabs and top executives including co-owner and CEO Jacob Geissler, co-owner and president President Jonathan Doyle, and co-owner Matthew Hebert as well as S.K. Laboraties Vice President Sitesh Patel and Cyril Willson, a consultant for USPlabs. The 11-count indictment alleges, among other things, wire fraud, introduction of misbranded food into interstate commerce with an intent to defraud and mislead, introduction of adulterated dietary supplement into interstate commerce and conspiracy to commit money laundering. Justice officials allege that USPlabs sold some of its products without determining whether it was safe for use, knew about studies that linked the products to liver toxicity, and told the FDA that it would stop distributing OxyElite Pro but instead "engaged in a surreptitious, all-hands-on-deck effort to sell as much OxyElite Pro as it could as quickly as possible." In addition, USPlabs told retailers and wholesalers that it used natural plant extracts when in fact it was using synthetic stimulants manufactured in China, the department alleges.
This story was originally published on 7/17/13 and updated most recently on 2/8/16. 
---
You Might Be Interested In
Vemma Reaches $238 Million Settlement with FTC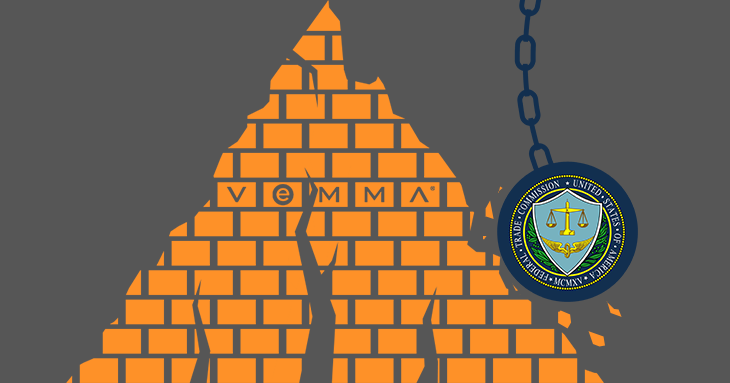 Vemma Reaches $238 Million Settlement with FTC
Company agrees to a ban on pyramid scheme practices to settle charges.
FTC Sues Weight-Loss Marketers for Blocking Bad Reviews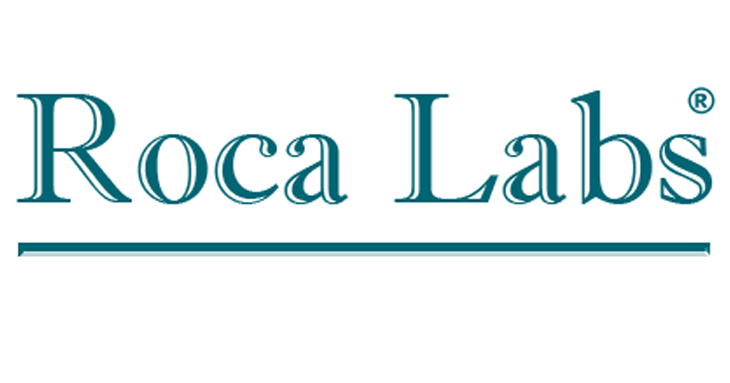 FTC Sues Weight-Loss Marketers for Blocking Bad Reviews
Complaint also asserts that company pushes deceptive weight-loss claims.
Green Coffee Bean Weight Loss Study 'Seriously Flawed'
Green Coffee Bean Weight Loss Study 'Seriously Flawed'
Texas-based Applied Food Science to pay $3.5 million to settle misleading weight-loss claims complaint.