Influencer-in-Chief? Trump and ExxonMobil
Presidential shoutout to a cabinet member's former employer raises questions.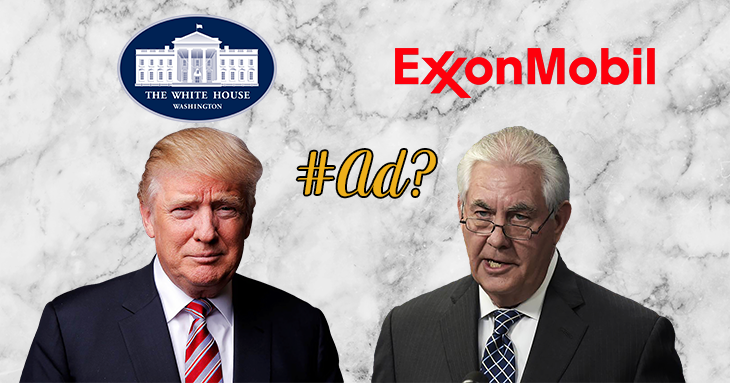 On most days the White House's Statements and Releases page is a snoozefest. Since Inauguration Day, it's comprised mainly of "readouts" of the president and vice president's calls and meetings with domestic and foreign leaders, which are not so riveting. But recently, one White House release became the news.
It was titled "President Trump Congratulates Exxon Mobil for Job-Creating Investment Program" and was put out within the same hour as an ExxonMobil release about the same "Growing the Gulf" initiative touted in the White House statement, according to The Washington Post. An ExxonMobil spokesman told TINA.org that the company shared its release with the White House, which to some extent explains how an entire paragraph from the White House statement is almost identical to one in the ExxonMobil release.
More intriguing in terms of presidential endorsements, is the question of why the White House decided to plug ExxonMobil in the first place. None of the titles of the Trump White House statements and releases preceding the ExxonMobil release commended a company by name, a TINA.org review found. Why highlight this one?
One explanation given by President Trump himself in a video posted on Facebook and Twitter was that the oil giant's $20 billion investment, which the company projects will create more than 45,000 jobs over 10 years, came about as a result of his ascension to the presidency.
There is an incredible spirit of optimism sweeping the country right now—we're bringing back the JOBS! pic.twitter.com/BNSLvKiEVj

— Donald J. Trump (@realDonaldTrump) March 6, 2017
In the video, he added:
I want to thank very much ExxonMobil. Special company. Special people.
Yet both the ExxonMobil and the White House release point out that "(i)nvestments began in 2013." Furthermore, Pavel Molchanov, an energy analyst with the investment firm Raymond James, told The Post that the Gulf Coast projects have "little or nothing to do with Washington policy." That may explain why TINA.org was unable to find anything in the Obama White House archive announcing or commending the ExxonMobil program.
Unlike Trump, though, Obama did not tap as secretary of state the former ExxonMobil CEO, Rex Tillerson. And while Tillerson has promised to fully divest of the 600,000 shares of ExxonMobil stock he owns by May 2, BuzzFeed News reports that it's unclear if that's happened yet. Thus adding to the intrigue of this particular presidential shoutout.
Read more of our coverage on the Influencer-in-Chief here.
---
You Might Be Interested In
Ad or Not? James Charles and Various Beauty Brands
Ad or Not? James Charles and Various Beauty Brands
Influencer gets FTC rules on disclosure wrong.
Ad or Not? Influencers Invade Coachella
Ad or Not? Influencers Invade Coachella
Brands and their paid endorsers cash in at the music festival, sans disclosure.
Influencer-in-Chief? Mar-a-Lago (Again)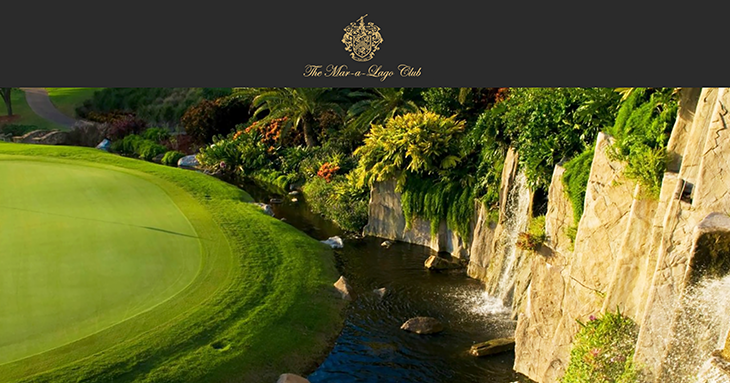 Influencer-in-Chief? Mar-a-Lago (Again)
Sea-to-lake mansion owned by Trump touted on federal website sparks another round of Ad or Not.