Influencer-in-Chief? Mar-a-Lago (Again)
Sea-to-lake mansion owned by Trump touted on federal website sparks another round of Ad or Not.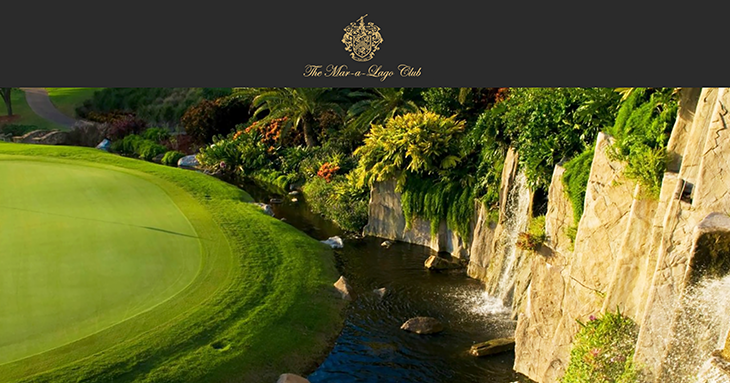 It's well known by now that President Trump has spent most of his weekends at his Florida mansion by the sea, Mar-a-Lago, raising questions about the publicity the active resort garners each time Trump stays at what he's referred to as the "Winter White House" (Note: We're a month into spring).
And yet, this month, there was even more promotional material coming from a government source about Trump's Palm Beach members-only club, which has doubled its member price to $200,000 since Trump was elected.
The State Department in a post on its Bureau of International Information Programs website featured a full-page description about the storied property.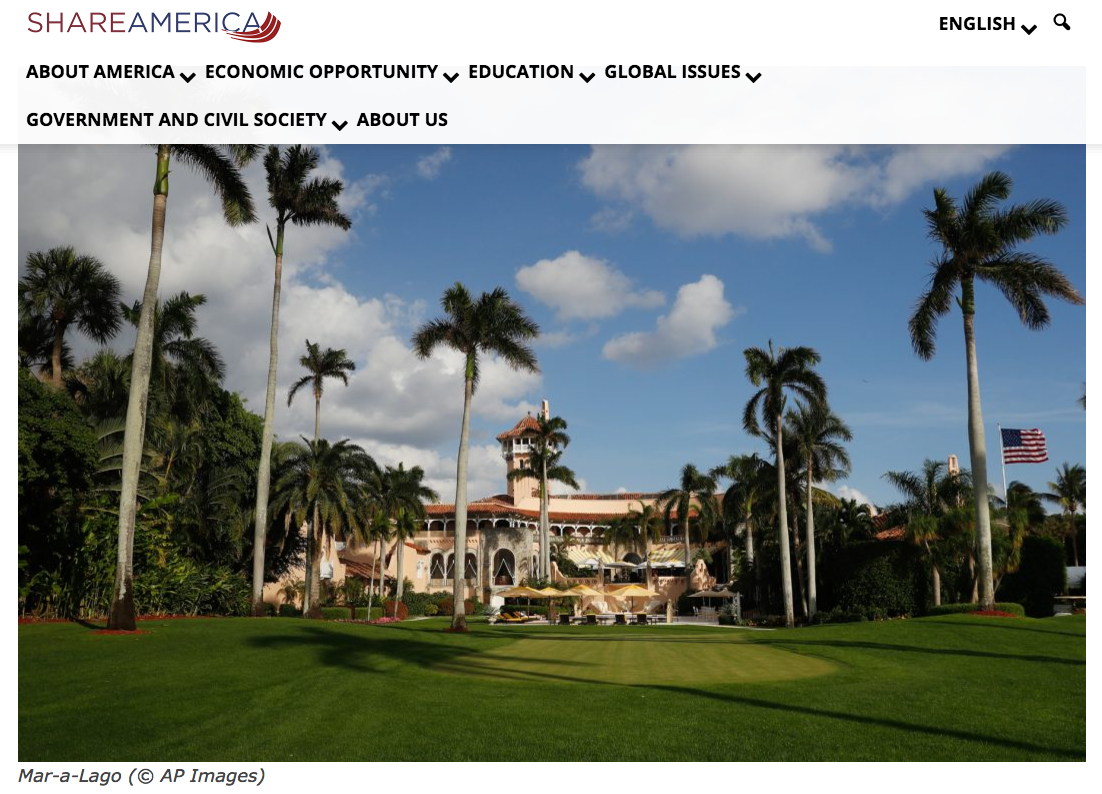 The promotional post noted that socialite and cereal heiress Marjorie Merriweather Post, who built Mar-a-Lago in 1927, willed the estate to the U.S. government with the hopes that presidents would entertain foreign dignitaries there. In 1981, the government returned the property to the Post Foundation because it was costing too much to maintain. Enter Donald Trump:
After refurbishing the house and adding an events space, Trump opened the estate to dues-paying members of the public in 1995 as the Mar-a-Lago Club. Posts dream of a winter White House came true with Trumps election in 2016. Trump regularly works out of the house he maintains at Mar-a-Lago and uses the club to host foreign dignitaries. 
The post was replete with images of the mansion's opulent living room and ballroom, and informed readers that Trump has hosted Japan's Prime Minster Shinzo Abe at the resort. The Mar-a-Lago post was reportedly republished by the U.S. Embassy in Britain and Albania.
The post garnered criticism from U.S. Senator Ron Wyden, D-Oregon, who tweeted:
Yes, I am curious @StateDept. Why are taxpayer $$ promoting the President's private country club? pic.twitter.com/IlPhUlvMwa

— Ron Wyden (@RonWyden) April 24, 2017
It also drew a fierce rebuke from former Obama Ethics Czar Norm Eisen, who, in a tweet, challenged its legality and referenced previously problematic Trump administration posts touting Trump family businesses:
this appears 2B violation of 5 CFR 2635.502 @JoshSchwerin. Its rampant, maybe b/c no discipline4 @KellyannePolls. @CREWcrew @OfficeGovEthics https://t.co/mjkRPffNEG

— Norm Eisen (@NormEisen) April 24, 2017
The regulation Eisen cites relates to the use of public office for private gain, which, in part, states:
An employee shall not use his public office for his own private gain, for the endorsement of any product, service or enterprise, or for the private gain of friends, relatives, or persons with whom the employee is affiliated in a nongovernmental capacity, including nonprofit organizations of which the employee is an officer or member, and persons with whom the employee has or seeks employment or business relations.
The State Department has removed the post and issued this statement on the webpage:
The intention of the article was to inform the public about where the president has been hosting world leaders. We regret any misperception and have removed the post.
The embassies also removed the posts, which by all accounts seemed very much like an #ad.
Find more of TINA.org's coverage of Trump here.
---
You Might Be Interested In
Jeep x Jurassic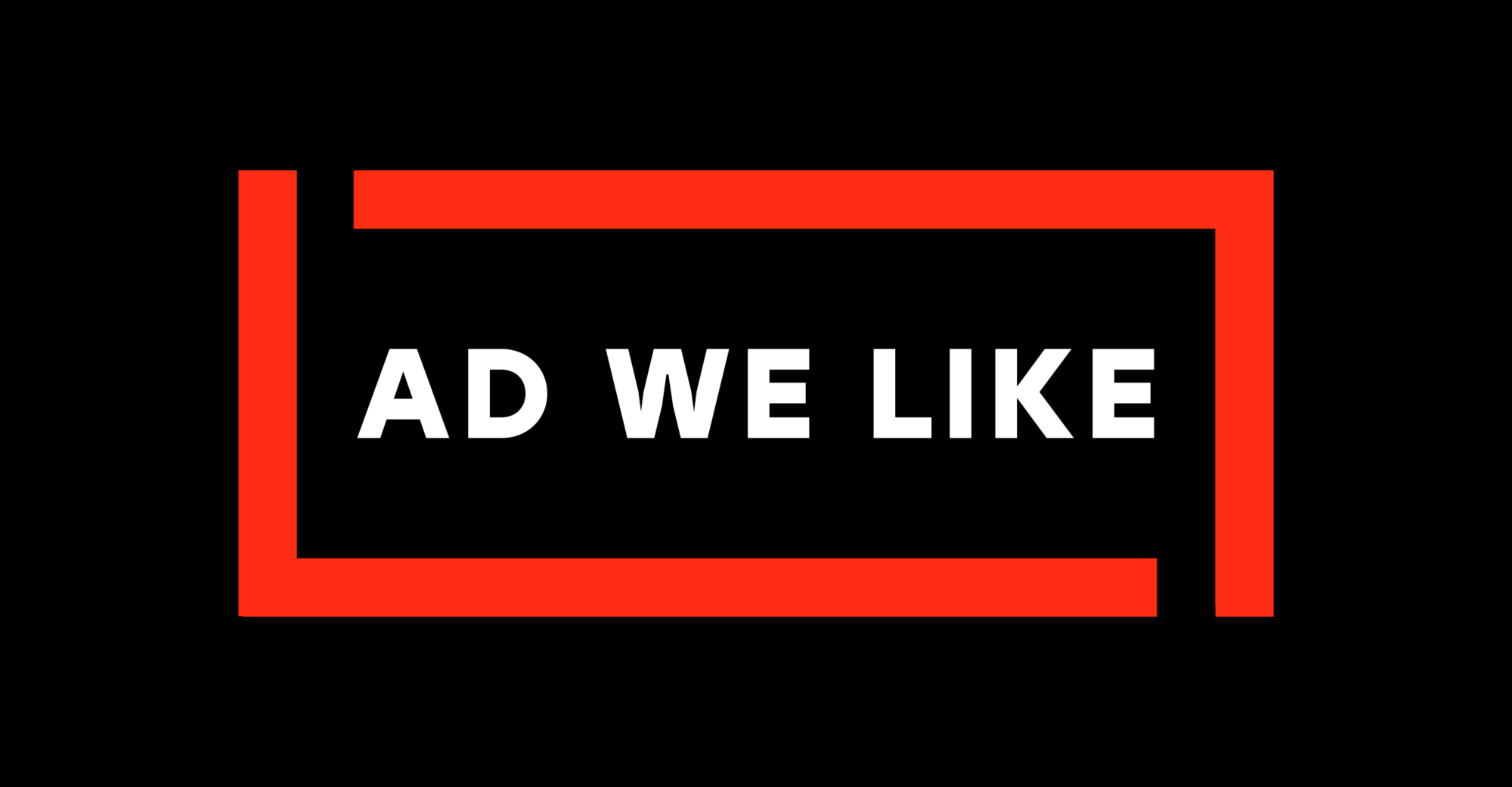 Jeep x Jurassic
A Jeep driver hatches a terrible plan(osaurus).
SKKN by Kim's Sustainability Claims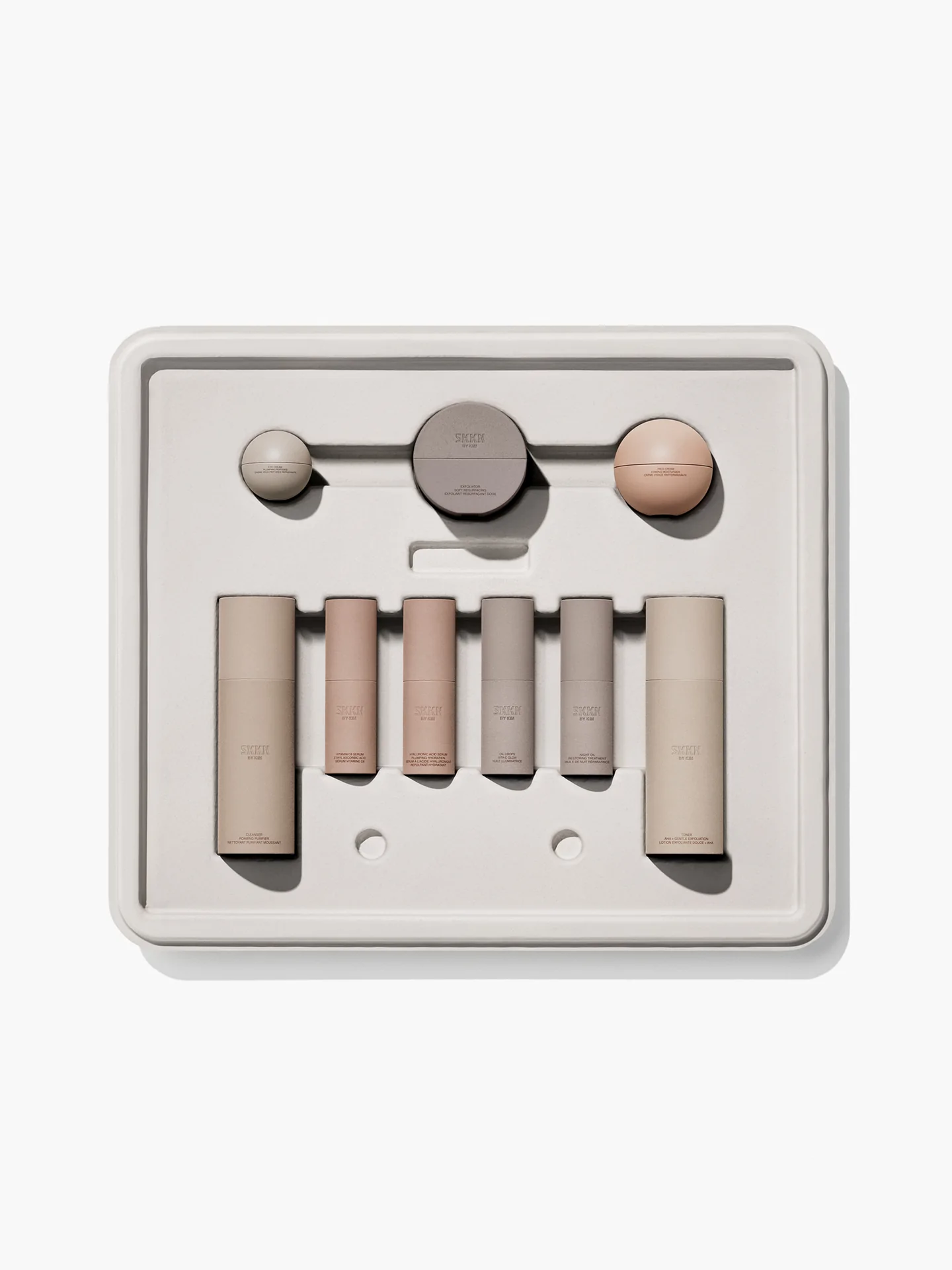 SKKN by Kim's Sustainability Claims
Consumers accuse Kim Kardashian of greenwashing.
Fungus Eliminator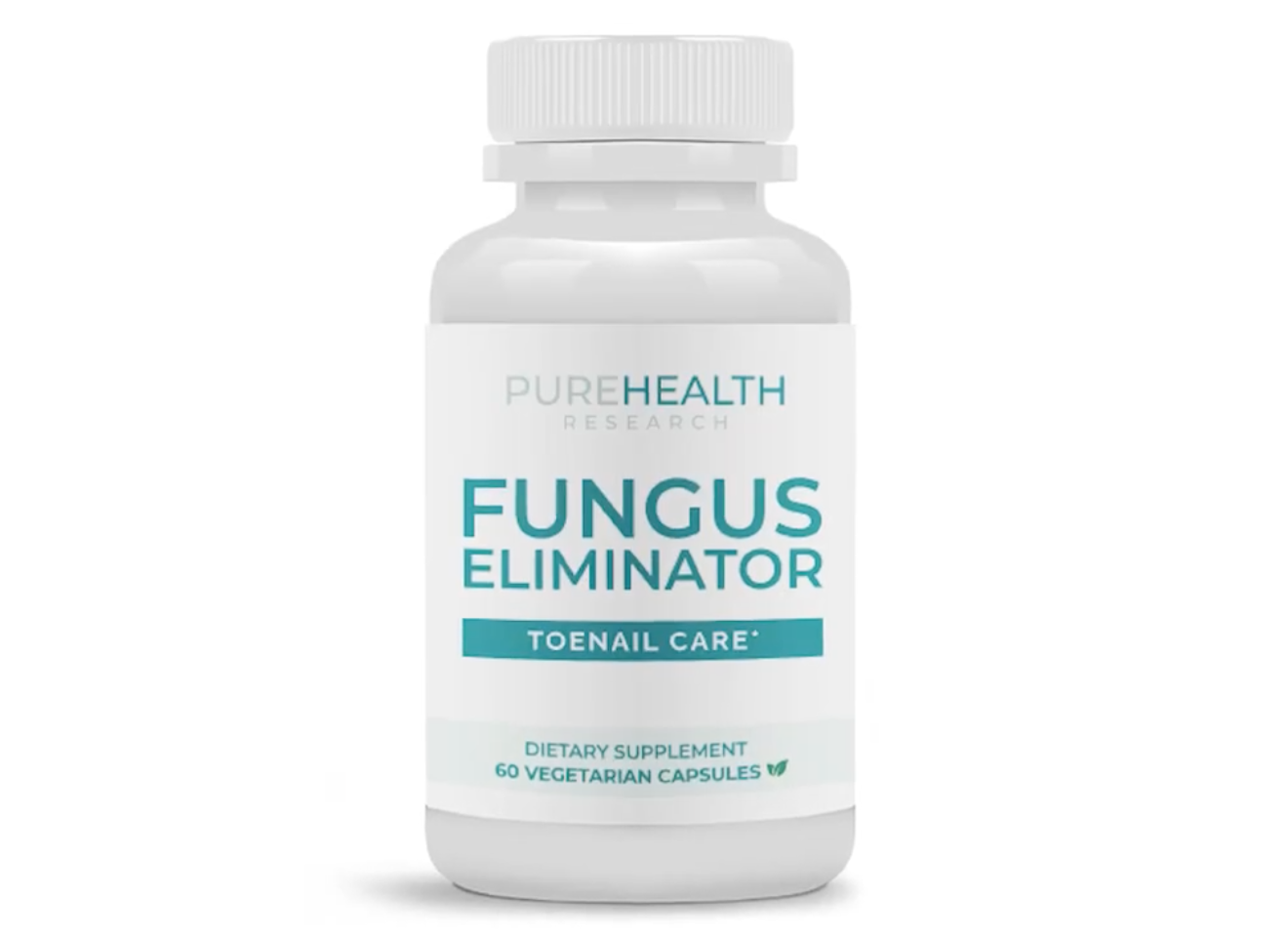 Fungus Eliminator
Forty-five million Americans are 'fighting a losing battle' against toenail fungus. Could this supplement be the solution?