Influencer-in-Chief? FLOTUS and WhiteHouse.gov
Was Trump White House promoting Melania Trump's jewelry line?
|
Whitehouse.gov got a makeover Friday after Donald Trump was sworn in as the 45th President of the U.S. Included in that makeover was a biography of first lady Melania Trump, which detailed her volunteer activities and accomplishments, including the names of more than a dozen magazines she appeared in during her modeling career.
Also included? Her entrepreneurial experience in launching on QVC her own jewelry line trademarked "Melania" Timepieces & Jewelry. The mention of the name of the trademarked jewelry line and where it was sold, which could have appeared to be an ad of sorts, was later removed from the White House website.
Melania is not the only Trump family member whose business line has been highlighted. In November, after Ivanka Trump appeared on "60 Minutes" with her father, Ivanka's jewelry company promoted sales of a diamond bracelet that she wore during the appearance on the news show worth more than $10,000. In another instance, Ivanka's Twitter account invited followers to "shop" her look after her appearance at the Republican National Convention in July. (Ivanka — now first daughter — has since indicated she will be taking a leave of absence from her companies as well as the Trump Organization.)
Shop Ivanka's look from her #RNC speech: https://t.co/ma42A92DYa #RNCinCLE pic.twitter.com/DwHvSOu8Ue

— Ivanka Trump (@IvankaTrump) July 22, 2016
While President Trump has turned the Trump Organization over to his sons to run, he has declined to divest financially from all his businesses, including the Trump International Hotel in D.C. where two inaugural events were held and foreign leaders have booked rooms. A team of constitutional lawyers and scholars have filed a lawsuit alleging Trump is in violation of the Constitution's emoluments clause that bans a U.S. President from receiving anything of value from foreign powers. Earlier this month, before taking office, Trump's tweet that encouraged consumers to "Buy" L.L. Bean, and an ad featuring his image also prompted scrutiny.
A spokesperson for QVC said the network has offered Trump brand items in the past but at this time does not have "an active relationship with these brands."
Melania took down her brand website last July, saying in a tweet that it no longer accurately reflected her business and professional interests. But a in a defamation lawsuit she filed against a media outlet, documents referenced a "once-in-a-lifetime" opportunity to boost her own brands.
Check back for updates on TINA.org's coverage of the First Family and advertisements. For more of TINA.org's coverage of Trump, click here.
This post was updated on 2/10/17. 
---
You Might Be Interested In
Ad or Not? James Charles and Various Beauty Brands
Ad or Not? James Charles and Various Beauty Brands
Influencer gets FTC rules on disclosure wrong.
Ad or Not? Influencers Invade Coachella
Ad or Not? Influencers Invade Coachella
Brands and their paid endorsers cash in at the music festival, sans disclosure.
Influencer-in-Chief? Mar-a-Lago (Again)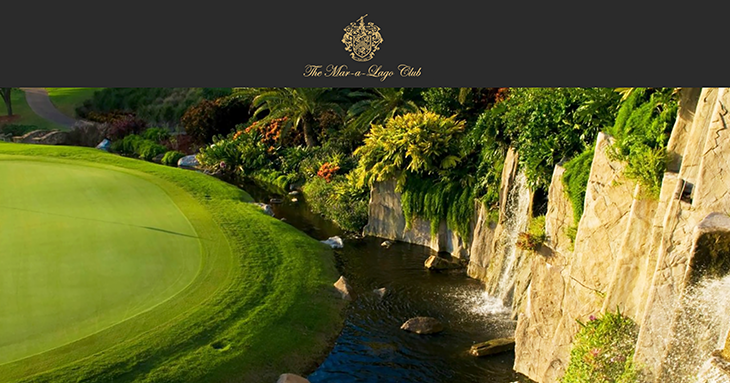 Influencer-in-Chief? Mar-a-Lago (Again)
Sea-to-lake mansion owned by Trump touted on federal website sparks another round of Ad or Not.