Great Fun
How an advertised $20 rebate goes up in smoke.

After making an online reservation with the ride-sharing service SuperShuttle, a TINA.org reader said he was offered a $20 rebate on his trip. The only catch: Give something called Great Fun a try.
What is Great Fun? No, it's not the drug in Limitless that transforms Bradley Cooper's character from deadbeat writer to financial wunderkind. It's a discount club whose members can shop for deals on a variety of products and services, including clothing, movie tickets and transportation.
But membership is not free, as our reader found out when he called to cash in on the $20 rebate. And the monthly cost of being part of the club — $19.99 — in effect cancels out the savings that the rebate is said to deliver. Poof.
New subscribers can avoid the first monthly charge and any future charges if they cancel membership before a one-month free trial expires, in which case Great Fun says customers will only have to pay $1. But first customers have to remember to cancel and they might want to check out the opt-out process, which may not be easy. (Great Fun is owned and operated by Trilegiant Corporation, a subsidiary of Affinion Group, which in 2013 reached an agreement with 46 states and the District of Columbia to pay $30 million to settle allegations that it misled consumers into signing up and paying for its discount clubs. The lawsuit cited some consumers who said they had trouble canceling memberships.)
Additionally, more than 1,000 complaints have been lodged against Affinion with the BBB.
So, overall, maybe not so fun.
Find more of our coverage on negative-option offers here.
---
You Might Be Interested In
Rent the Runway Pro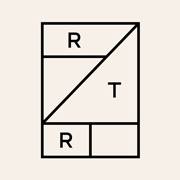 Rent the Runway Pro
Discounted rate for dress rental site's membership evades consumer.