The Kids Guide to Fighting Socialism
"Free" guide harbors future charges that aren't disclosed in a frightening email to parents and grandparents.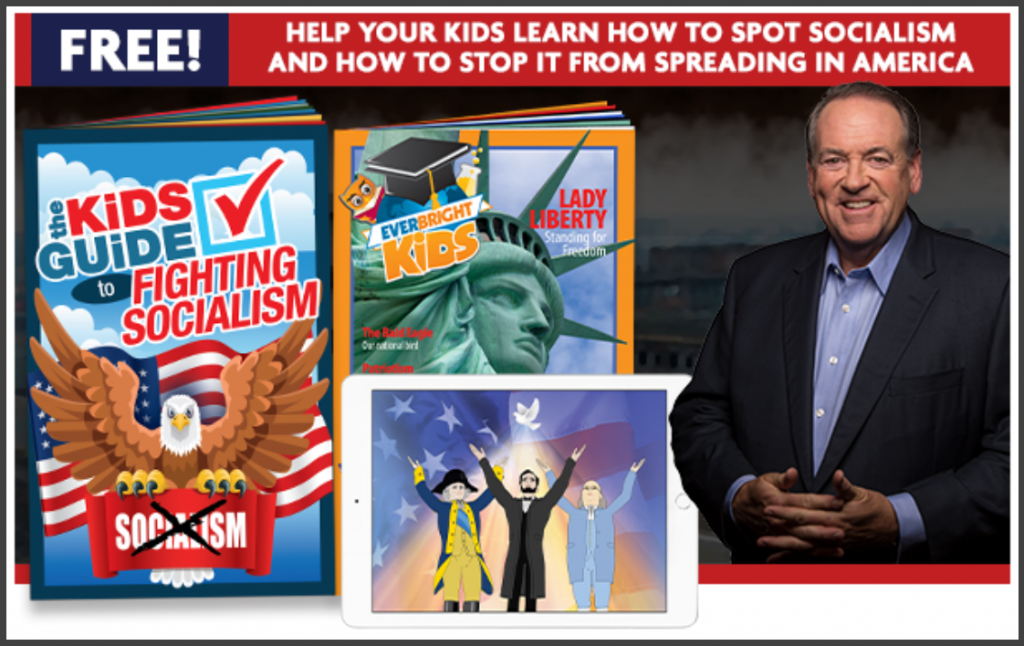 Kids have a lot to worry about these days – homework, bullies, the growing threat of socialism to a capitalist economy. On this last front, former Arkansas governor Mike Huckabee is proud to offer The Kids Guide to Fighting Socialism. The best part? It's advertised as free.
"This free Kids Guide will help your kids understand the differrences [sic] between a socialist and capitalist economy, why socialism doesn't work, and how kids can be a force against socialism now and in the future," Huckabee writes in an email to parents and grandparents.
But capitalists aren't exactly known for giving away stuff for free; capitalism is by definition a system in which a country's trade and industry are controlled by private owners for profit. So perhaps you won't be surprised to hear that The Kids Guide to Fighting Socialism isn't actually free, even if the word "free" appears a dozen times in the email.
That's because in order to receive the "free Patriotic Gift Bundle," which also includes a "God Bless America" video lesson, you must agree to the terms of the offer, which involve future charges for products you may not want. These terms aren't disclosed in the email but appear later in the ordering process, in the middle of a box of text between fields for shipping (above) and payment information (below). They state:
Approximately 30 days after we send your first Kids Guide, we will begin to send you a new Kids Guide, complete with online streaming access of the accompanying video lesson and digital workbook at the Learn Our History member website, or other great educational content from EverBright Media, around once a month for the low price of $20.90 per set. We will also send you the latest issue of EverBright Kids monthly magazine for just $5.75 per issue when each new issue is released. These items will be automatically billed to your credit or debit card on file, plus sales tax where applicable.
So, including tax, that's about $30 in additional charges every month unless you are aware of these terms and cancel both subscriptions within around 30 days of either ordering or receiving the first shipment (that part's not clear.) Perhaps not what you would expect from something marketed as "free."
Also of note, while the pitch casts socialism as antithetical to capitalism, most Americans don't see it that way. Even among the 55 percent of Americans who have a negative view of socialism, only 4 percent say that view is backed by a belief that capitalism is better than socialism, according to a 2019 Pew Research Center survey.
But it's easier to sell subscriptions when you pit consumers against each other and push them into making emotionally charged decisions. What's more, we've seen Huckabee borrow from this playbook before.
Find more of our coverage on negative-option offers here.
---
You Might Be Interested In
The 'Buy' Button in the iTunes Store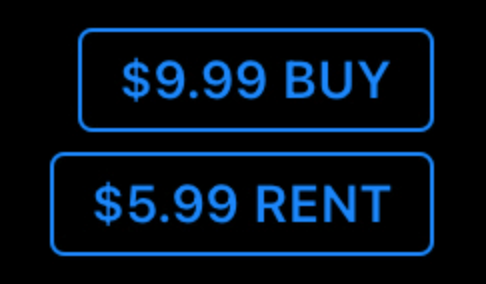 The 'Buy' Button in the iTunes Store
When you don't own what you buy.
Zederex Fails to Perform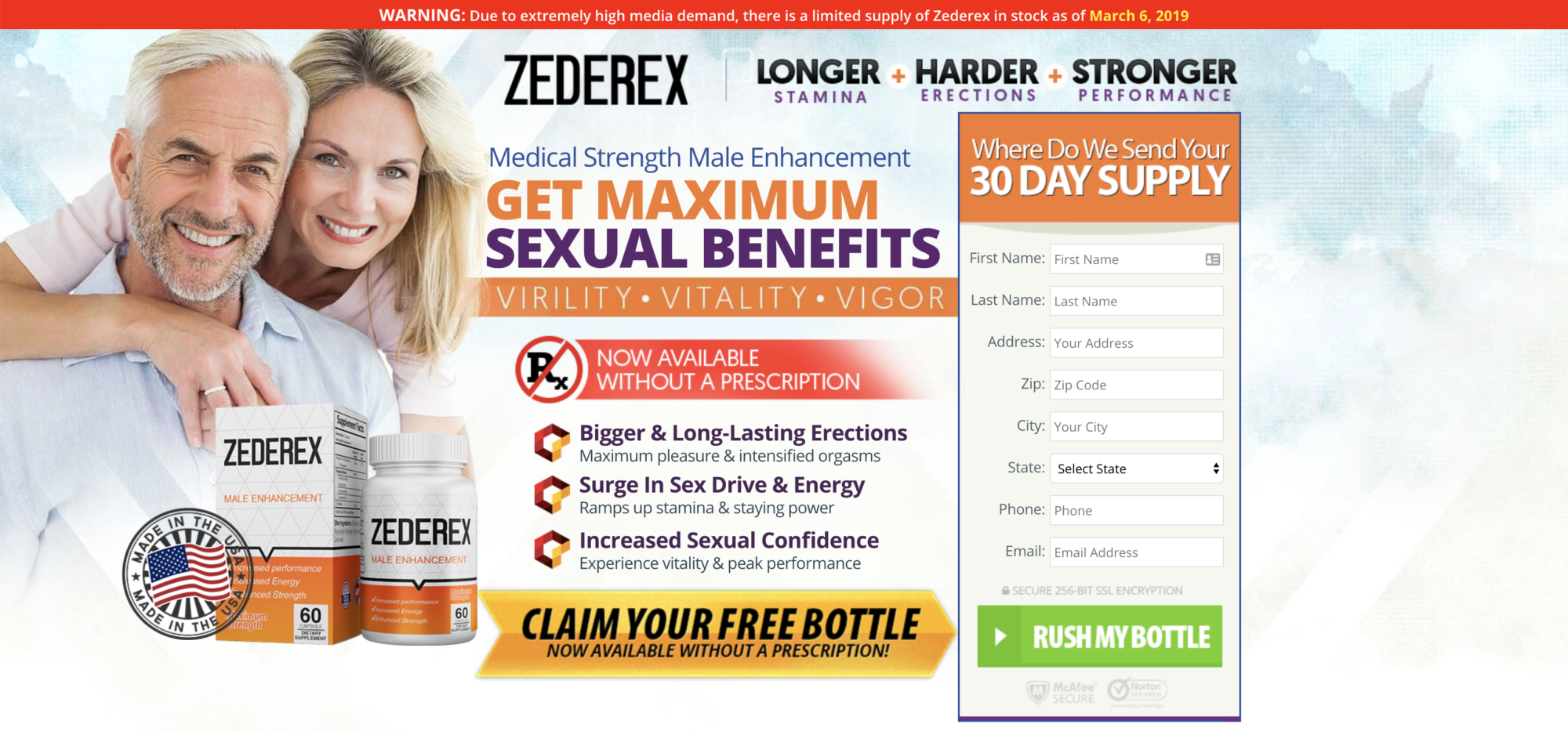 Zederex Fails to Perform
Webpage promoting ED pill is the quintessential example of fake news.