GraphicStock
Take stock of this free trial's terms before you hand over credit card information.
The email sends you to a page advertising a 7-day free trial on graphicstock.com. Eager to start downloading up to 20 stock images a day, you create an account and click "Start Free Downloading." But this doesn't initiate the free trial. And in place of a page giving the go-ahead, GraphicStock is now requesting credit card information. What's that now?
GraphicStock says it needs the information "to reduce fraud and verify that you have a valid credit card should you keep your account open." But one reader who alerted TINA.org to the email that directs to the free trial wasn't buying it. The reader wrote in a recent email:
They pretend to want a credit card number to make sure it will be legit after one week. Why not verify when we get there?
The more likely reason that GraphicStock requires credit card information to sign up for the free trial: So that they can charge you $49 per month for unlimited downloads if you forget to close your account before the trial period ends. (GraphicStock discloses these terms on the page requesting credit card information.)
Find more of our coverage on"free" stuff here.
---
You Might Be Interested In
Rent the Runway Pro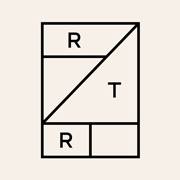 Rent the Runway Pro
Discounted rate for dress rental site's membership evades consumer.
CenturyLink
CenturyLink
Bundle for TV, internet, and phone will cost more in the required second year.