GNC Cyber Monday Email
GNC email misleads consumers on when its Cyber Monday deals expire.
If you use email, and we're betting you do, you may find yourself currently inundated with Cyber Monday deals. And you would not be unwise to think that a good way to address this sudden influx of deals in your inbox would be to check out the ones that expire first. In fact, GNC appears to be banking on it.
Earlier this morning, at 9:06 a.m., GNC sent out an email with the subject line: "Cyber Monday Ends In Minutes! Shop Before We Pull The Plug!" The problem is that GNC's Cyber Monday deals are available all day, as the supplement retailer acknowledges in a countdown clock in the body of the email: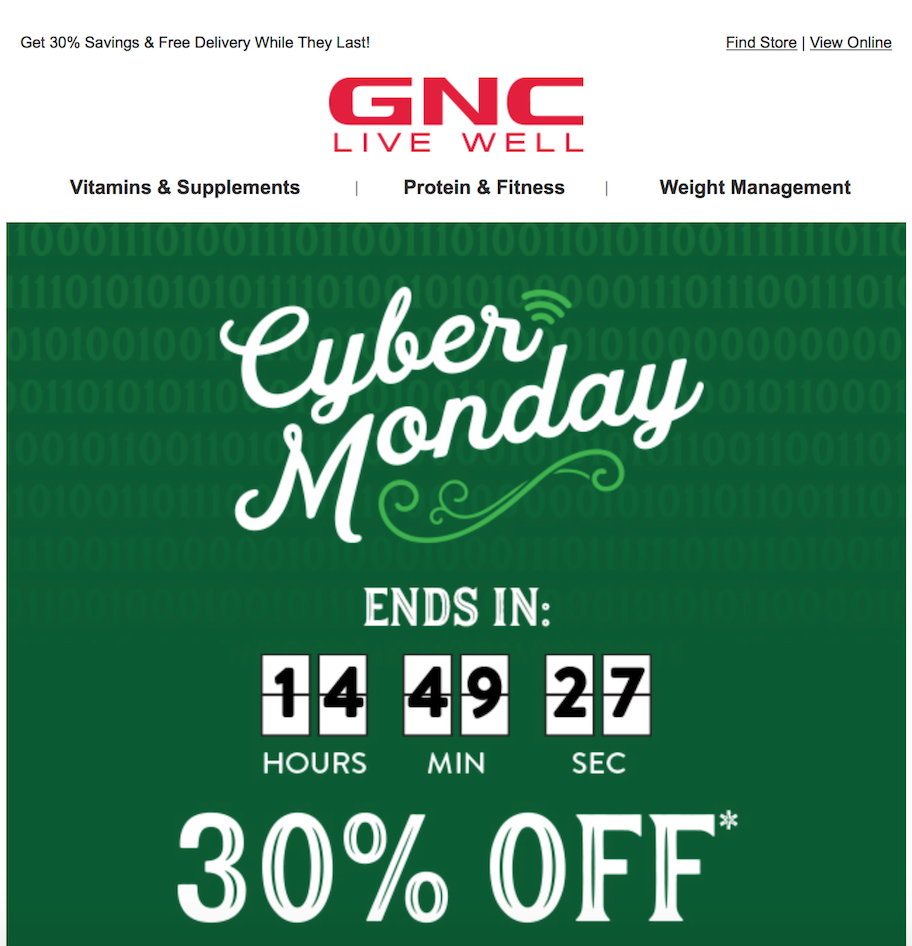 Of course, consumers must open the email to learn just how loosely GNC is using the measurement of "minutes" in the subject line, which is just a tad misleading.
Find more of our coverage on Cyber Monday here.
---
You Might Be Interested In
Vitamin Bounty
Vitamin Bounty
Immunity-boosting claims related to the coronavirus continue to come under fire.
Asonor
Asonor
Questionable "clinically proven" claims for a "free" nasal spray bottle that'll run you nearly $100.
Sega's Sonic Runners App
Sega's Sonic Runners App
Self-regulatory body says children's game ran afoul of a mobile guidance regarding data collection.