FTC, FCC to Weigh In on T-Mobile's 'Disparaging' Claymation Ad
Referral to federal agencies follows AT&T complaint to the National Advertising Division.
There are certain episodes of unseemly behavior that are only cute if the perpetrator is a child. Carried out by an adult, these same — let's call them — whimsical acts are more closely scrutinized. For instance, it is one thing for a toddler to rampage through the house chasing after the family pet in nothing but a diaper; it is quite another for an adult to do so.
Similarly, the National Advertising Division (The National Advertising Division (NAD) is the advertising industry's self-regulatory body administered by the Council of Better Business Bureaus.) said the "whimsical tone" of a video posted on T-Mobile's YouTube channel — and shared on its CEO's Twitter and Facebook pages — does not shield the marketer from scrutiny of claims contained in the ad.
The ad, above, is an adaptation of the 1974 stop-motion classic "The Year Without a Santa Claus." It casts T-Mobile's competing carriers AT&T and Verizon as "major misers," who together "put a fog over the whole industry" by subjecting their customers to "a blizzard of added fees, horrifying limits and bewildering restrictions." The hero that saved wireless? T-Mobile, of course.
As you might have expected, AT&T didn't appreciate T-Mobile's characterization of the company as an "abominable carrier," which it called both falsely disparaging and denigrating, and challenged the video with NAD, which opened an inquiry. In response, T-Mobile denied that the video makes any claims — misleading or otherwise — about its competitors' present business practices and challenged NAD's jurisdiction to recommend changes to the ad, requesting that the inquiry be dropped completely.
Based on NAD's response, T-Mobile also argued that the video as an adaptation of a holiday-themed claymation special was reason enough to close the inquiry:
NAD declined T-Mobile's request and noted in its decision that it did not consider the whimsical tone of the video or its seasonal nature to be persuasive reasons to close the proceeding.
NAD referred the matter to the FTC and the FCC for further review.
In 2014, the FTC brought The practice of charging customers for cell phone services that they did not request or approve. charges against T-Mobile, resulting in a $90 million settlement that included refunds for customers who the agency said were charged without their consent.
Despite this history, T-Mobile CEO John Legere (who appears in the video as an animated character) didn't seem too worried about the referral to the federal regulators, posting on Twitter last week:
HAHAHAHAHA – @ATT?? You're complaining about a Claymation holiday video??? Totally something a major miser would do!! https://t.co/QZG2mA5yrf

— John Legere (@JohnLegere) February 16, 2018
Who the real major miser is we'll just have to wait and see.
Find more of our coverage on wireless carriers here.
---
You Might Be Interested In
SilentSound Earmuffs
SilentSound Earmuffs
Amazon listing comes down in wake of TINA.org inquiry.
T-Mobile's ONE Military Plan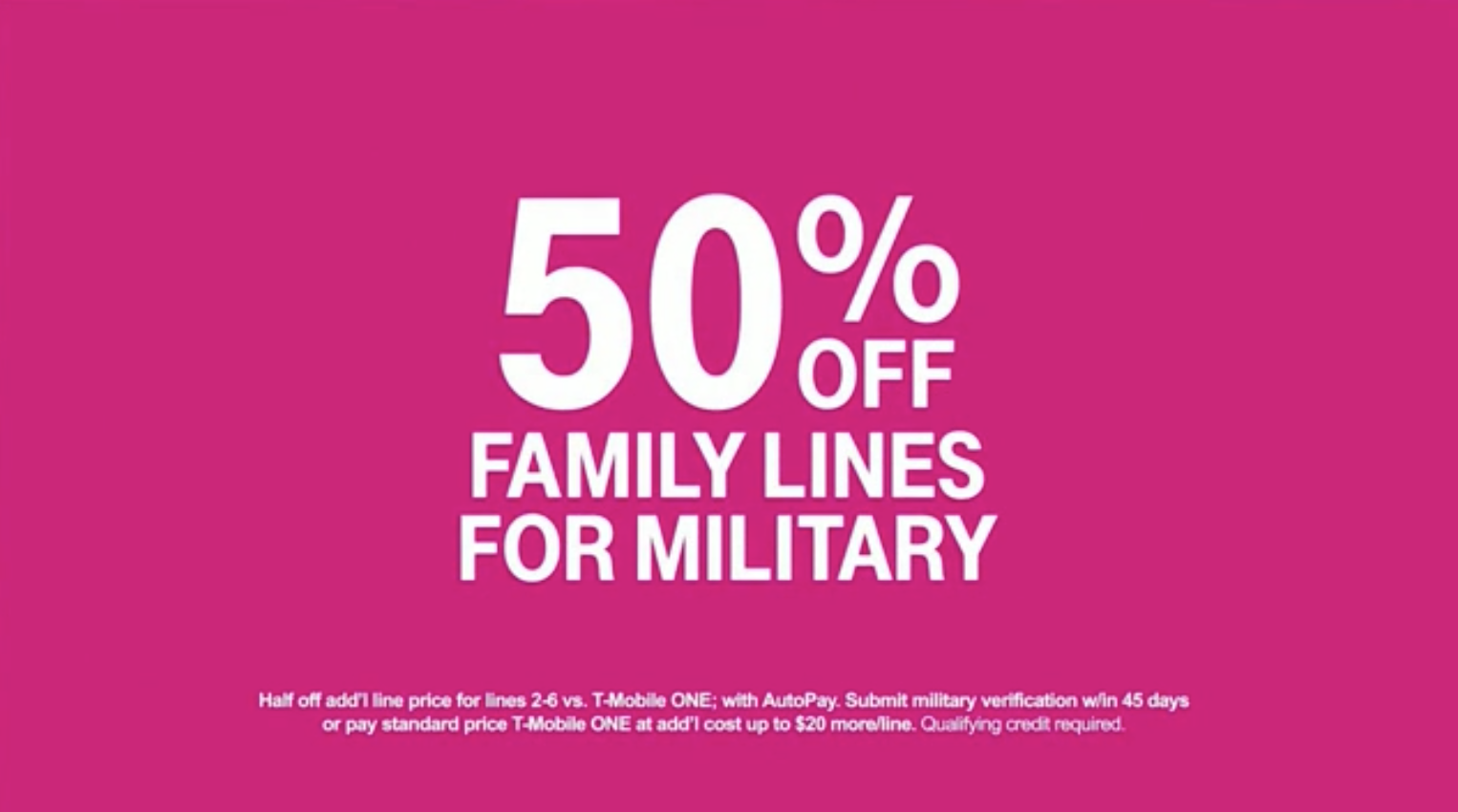 T-Mobile's ONE Military Plan
There's more to these advertised savings for military members and veterans than meets the eye.