The Fine Print in T-Mobile's Alleged Overbilling Scam
How the fine print factors into the FTC's multimillion-dollar complaint against the mobile carrier.
T-Mobile USA CEO John Legere was quick to skirt responsibility this week after the FTC filed a complaint that said the mobile carrier bilked hundreds of millions of dollars from customers by hiding unauthorized charges in their phone bills.
"…We put in place procedures to protect our customers from unauthorized charges," Legere said in an online statement Tuesday. "Unfortunately, not all these third party providers acted responsibly—an issue the entire industry faced."
The complaint, which seeks to recoup millions of dollars for consumers, centers around third-party providers and the clandestine practice of "The practice of charging customers for cell phone services that they did not request or approve.."
According to the FTC:
In a process known as 'third-party billing,' a phone company places charges on a consumer's bill for services offered by another company, often receiving a substantial percentage of the amount charged. When the charges are placed on the bill without the consumer's authorization, it is known as "cramming.
The FTC alleges that T-Mobile used third-party billing to collect up to 40 percent of the total amount charged to customers. The fees were for purported premium texting subscriptions for content such as "flirting tips, horoscope information or celebrity gossip that typically cost $9.99," according to the complaint.
Often the third-party charges were "bogus," the complaint further alleges, and never authorized by the customer. And once they came through, the charges appeared buried and ambiguous on a customer's bill, according to the complaint (See FTC graphic below).
Furthermore, the FTC alleges that in some cases T-Mobile continued to bill its customers "years after becoming aware of signs that the charges were fraudulent."
"It's wrong for a company like T-Mobile to profit from scams against its customers when there were clear warning signs the charges it was imposing were fraudulent," FTC Chairwoman Edith Ramirez said in a statement. "The FTC's goal is to ensure that T-Mobile repays all its customers for these crammed charges."
Look to the fine print
In his statement, Legere said that it is T-Mobile's position that "customers should only pay for what they want and what they sign up for." Well, it appears what customers sign up for with T-Mobile is the possibility of  being scammed or "crammed" by a third-party provider.
From the company's terms and conditions (Effective March 27, 2014):
Your Device can be used to purchase services and products from third-party providers and Charges for these purchases may be included on your T-Mobile bill. …We use filters to block spam messages, but we do not guarantee that you will not receive spam or other unsolicited messages, and we are not liable for such messages.
And once it appears on the bill (Again, under terms and conditions):
Billing. You agree to pay all charges we bill you or that were accepted or processed through your Device.
Got that? Accepted OR processed. So let's review: It appears there's no guarantee you won't have to pay for unsolicited third-party charges if the charges are "processed" through your phone. Hmm.
Protect yourself
One thing you can do to protect yourself is opt out of third-party purchases. T-Mobile offers the exemption but you have to do it yourself by visiting www.T-Mobile.com or calling Customer Care.
For more tips on protecting yourself from cramming and other types of cellphone fraud click here.
---
You Might Be Interested In
DealDash's Hidden Costs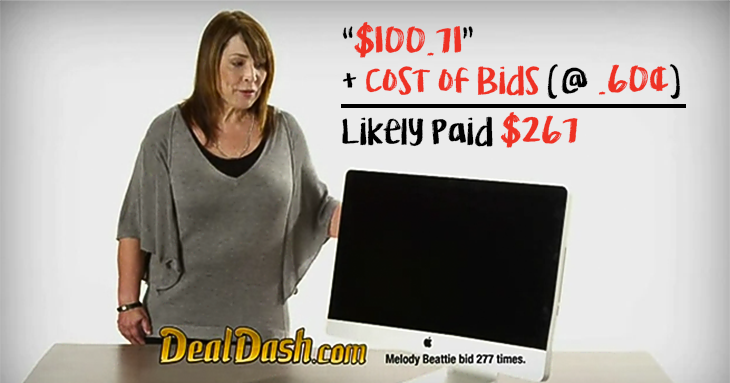 DealDash's Hidden Costs
Bid farewell to the low prices you see in ads. You will pay more.
Ad or Not? Snapchat and DJ Khaled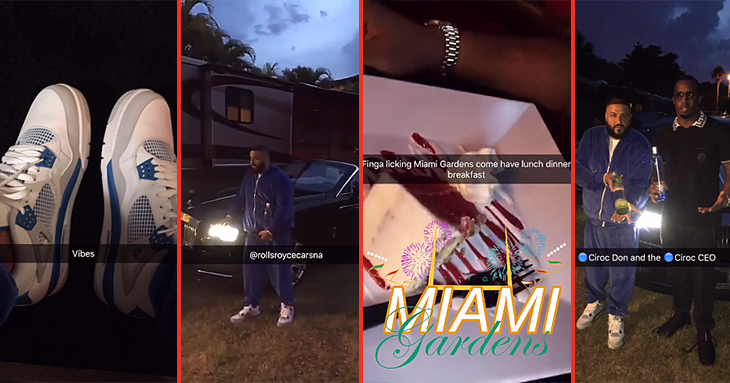 Ad or Not? Snapchat and DJ Khaled
Is DJ Khaled the key endorser on Snapchat?
Mixed Signals from Cellphone Ads
Mixed Signals from Cellphone Ads
Carriers facing challenges to advertisements.