Fabletics' VIP Membership Program
NAD inquiry sparks changes to the marketing of athleisure brand's subscription service.
|
The parent company of Kate Hudson's athleisure brand Fabletics says it will shape up when it comes to disclosing the terms of a VIP membership program that provides discounts on clothing. JustFab's commitment comes in response to a The National Advertising Division (NAD) is the advertising industry's self-regulatory body administered by the Council of Better Business Bureaus. inquiry that, in the self-regulatory body's own words:
questioned whether the advertising clearly disclosed the material limitations of the discount offer, specifically that VIP membership obligates consumers to opt out monthly in order to avoid repeated charges.
TINA.org originally alerted consumers to this so-called "Skip the Month" feature in 2015. It gives VIP members the option to cancel only the current month's selection of clothing and avoid being charged $49.95. But members have a limited time frame in which they can invoke the option (between the 1st and 5th day of the month) and it can only be done online.
JustFab said it will now be sure to clearly and conspicuously disclose in immediate proximity to any discount offer tied to the VIP membership program all these details to consumers.
Find more of our coverage on subscription services here.
UPDATE 9/19/17: The ASA has banned two ads from JustFab for discounts on shoes purchased as new VIP members. The U.K.'s ad watchdog said both ads did not make it clear that by signing up as VIP members consumers are enrolling into a monthly subscription program.
---
You Might Be Interested In
Rent the Runway Pro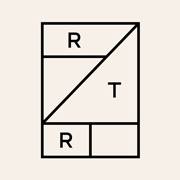 Rent the Runway Pro
Discounted rate for dress rental site's membership evades consumer.