Endeavor Metals' 'Free' Shipping Will Cost You $15K
Precious metals seller transcends the very meaning of free, among other problems for consumers.
|
UPDATES
11/24/21: In November 2021, Endeavor Metals informed TINA.org that it had made changes to its free shipping minimum and refund policy since the publication of this ad alert in October 2014. Endeavor Metals now says in an FAQ on its website that it provides free shipping on "all orders" regardless of size. In addition, Endeavor Metals' homepage no longer links to a disclosure that had said the company does not offer full or partial refunds, which conflicted with another FAQ that said the precious metals seller provides refunds on "everything we sell." That return policy FAQ continues to claim the company offers refunds on "everything" but now also includes information on refund restrictions and conditions for consumers who live in a number of states.
10/1/15: The gold map of the U.S. has been removed from the Endeavor Metals website and the site now states that customers will get free shipping on orders of $500 or more.
Our original ad alert follows.
How much would you pay for free shipping? Pretending the question makes even the slightest sliver of sense, how does $15,000 sound? Problem?
Endeavor Metals, a precious metals seller, advertises on its homepage that it will ship its metals free to anywhere in the continental U.S. The graphic below is prominent on the page and contains three stars for who knows what.
But it turns out that you've got to cough up a pretty penny in order to get the "free" shipping. We found this fact buried on the company's FAQ page. It was the 36th question down.

So Endeavor Metals seems to have transcended the very meaning of free. But hold the phone because that's not the only problem. Moving on to the company's refunds and returns policy, there's conflicting information on whether they even offer refunds or returns. Again, on the FAQ page, there's this language: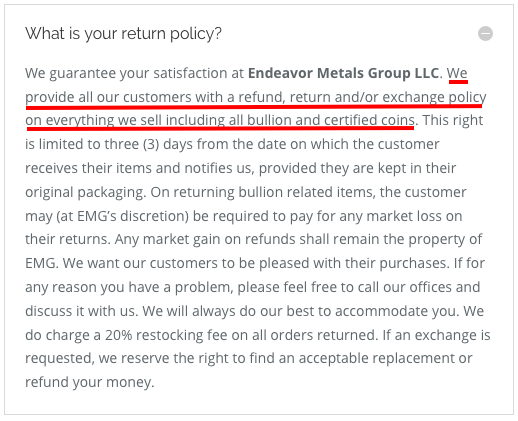 But on the company's disclosure page, we find this lingo:
So, upon closer inspection of the two contradictory policies above, we find that the company won't let you cancel any order after your first, and charges a 20 percent restocking fee on returned items.
Then there's this: the policy that a customer pays for any market loss on returns but any market gains on refunds goes to, you guessed it, Endeavor Metals.
Besides the red flags here, an investment in gold or other precious metals can be useful components of a portfolio. But consumers need to play it smart and consider the risks.
---
You Might Be Interested In
Seven Figure Publishing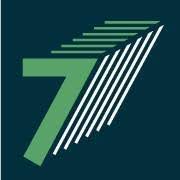 Seven Figure Publishing
TINA.org breaks down company's claim that you can collect "extra" money from the Social Security Administration.
Rent the Runway Pro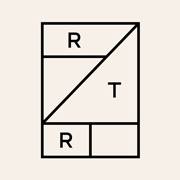 Rent the Runway Pro
Discounted rate for dress rental site's membership evades consumer.