DraftKings
The lowdown on sportsbook's "up to" $1,000 bonus.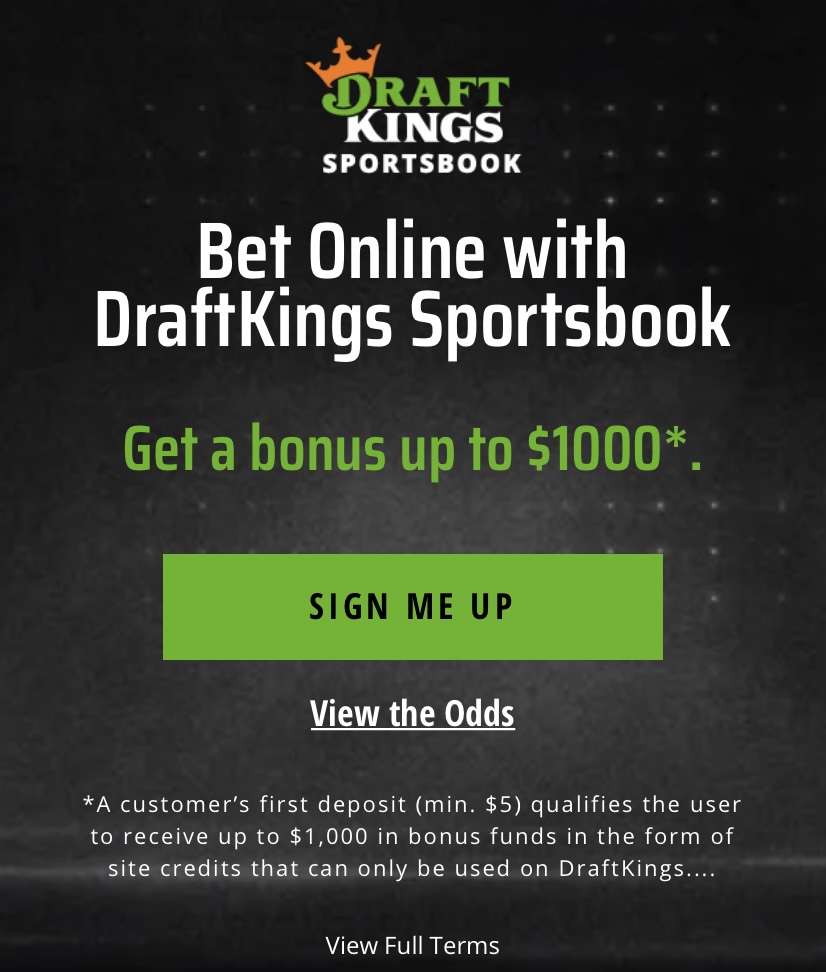 The FTC says marketers shouldn't use "up to" claims unless consumers are likely to achieve the maximum result promised in the ad. So, the question as it relates to this promotion from DraftKings is, are consumers likely to receive the maximum bonus of $1,000 if they sign up with the sports betting site?
According to the terms of the promotion (located on DraftKings' website, under links to sign up and "View the Odds"), in order to get the maximum bonus of $1,000, new users must deposit $5,000 and then wager $25,000 – in 90 days.
If you don't have $5,000 lying around, you are not alone. Not to mention wagering $25,000 in three months may not reflect typical betting behavior for most sports bettors. A recent survey by Morning Consult, a market research firm, found that among those who bet on sports at least once a month, nearly half said their usual bet for a single game is $25 or less. Only 14 percent of monthly bettors said their usual bet is more than $100.
The terms of the promotion, which are in fine print and not visible to consumers unless they click on "View Full Terms" beneath the ad, also note that bets placed in the sportsbook must have odds of -300 or longer, preventing users from betting some heavy favorites – yet another requirement that potentially makes it less likely consumers receive the maximum bonus promised in the ad.
The FTC also has a saying, "What the headline giveth, the fine print cannot taketh away."
TINA.org reached out to DraftKings for comment. Check back for updates.
Find more of our coverage on sports betting here.
---
You Might Be Interested In
PlaySugarHouse Sportsbook
PlaySugarHouse Sportsbook
Click here to read the full terms of this "$250 match bonus." Then here. Then here.
HealthyWager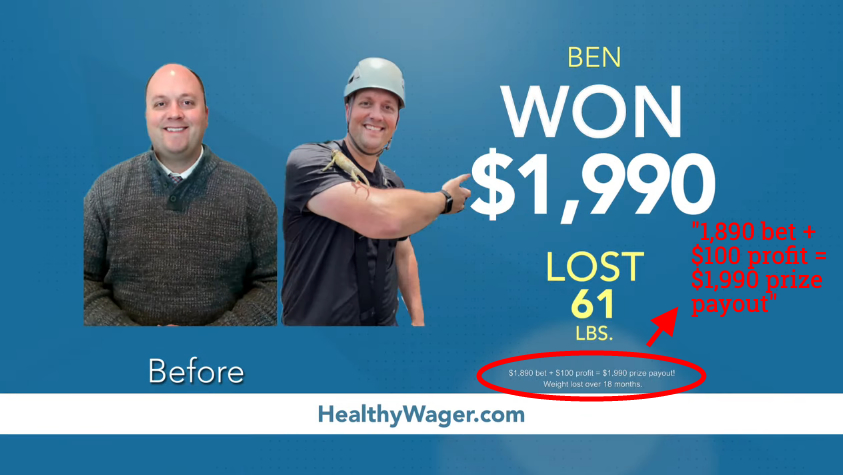 HealthyWager
Site exaggerates participant winnings by including initial bet in advertised cash prize.
COVID Vaccine Survey Scam
COVID Vaccine Survey Scam
Not a real survey. Not a real reward.