Chevy: More Reliable Than Toyota, Honda, and 23 Other Brands?
Depends who you ask.
|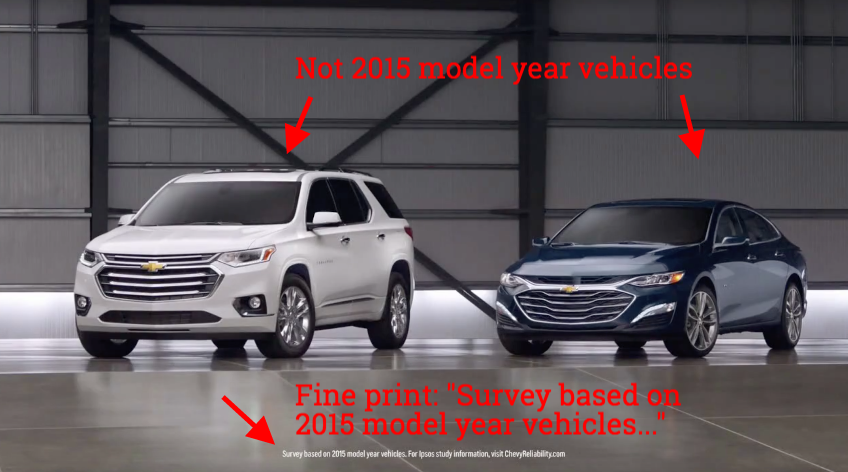 UPDATE 1/17/19: Amid growing criticism from media and competitors, Chevy has opted to pull a 60-second TV commercial that had claimed its current lineup is "more reliable than Toyota, Honda and 23 other brands." (See below.) A spokeswoman told TINA.org: "Chevrolet stands by the reliability claim and the ad remains in the brand's toolbox but we have decided to take it out of the regular rotation at this time to launch new Silverado creative. We have not altered our marketing campaign because of any concerns with the accuracy of our ad content." She declined to comment on the fate of a 30-second TV ad touting similar reliability claims based on the same survey data. Our original ad alert follows.

When it comes to its reliability claims, Chevy is living in the past. 2015, to be exact.
The automaker — whose ads surprise unwitting subjects it reportedly plucks straight from the street with the many accolades of the Chevy brand — is using four-year-old models to claim that its current lineup is "more reliable than Toyota, Honda and 23 other brands."
As noted in the fast-moving fine print of both a 30-second and 60-second TV commercial, the reliability claim is based on a survey, which is itself "based on 2015 model year vehicles." In the 60-second spot, the Chevy spokesman refers to the study as "a recent nationwide survey," whereas in the 30-second spot, he refers to it simply as "a nationwide survey." The fine print, if you can catch it, directs consumers to ChevyReliability.com for more information about the study.
RELATED AD ALERT: Chevy's J.D. Power Dependability Awards
We entered the web address into our browser and up popped a single-page PDF titled "Reliability Study" that was at once underwhelming. The PDF comprises all of nine sentences, two of which are devoted to familiarizing visitors with the global reach of the market research firm that conducted the study, a French company called Ipsos. And while the document explains that the study "surveyed owners of Chevrolet, Buick, GMC and Cadillac versus competitive brands in the area of parts replaced or repaired in the past 12 months — excluding fluids, filters and those related to accident/collision," it fails to address why the study focused on 2015 model year vehicles specifically.
TINA.org reached out to Chevy in hopes that the automaker could shed some light on the methodology behind the study. A spokeswoman responded in an email:
The Ipsos study that was used as a basis to develop this claim was conducted in 2018 looking at 2015 model year vehicles at 3 years in service. To develop a measure of actual reliability, the study needed to look back at previous MY (model year) vehicles to allow for sufficient customer use. … The claim is designed to demonstrate overall Chevrolet brand reliability, and the ads illustrate the brand's current lineup to showcase what is available for sale today.
OK, but models change year to year, don't they? In our inquiry, we noted how Consumer Reports, in its reliability rankings for 2019 models, ranked Chevy 23rd among 29 car brands, below Toyota, Honda and Ford, with two Chevy models among the publication's 10 least reliable cars. Both of these models, the Traverse and Silverado, are featured in the company's ads touting reliability.
The Chevy spokeswoman defended the shrouded methodology of the Ipsos study as "more appropriate to the reliability claim than the methodology employed by the Consumer Reports study," but did not elaborate.
Chevy has spent $17.7 million on the two TV ads since they debuted on Jan. 3, according to ad-tracking firm iSpot.tv.
Digging deeper
By some accounts, the Consumer Reports study is more comprehensive than the Ipsos study. In the Ipsos study, fewer than 50,000 surveys were completed out of roughly 840,000 sent out, while the Consumer Reports study received more than 500,000 survey responses, more than 10 times as many as the Ipsos study. The Consumer Reports study also drew data from 2000-2017 model years, while the Ipsos study focused exclusively on repairs and replacements in the third year of ownership of 2015 models. Both studies, however, rely on self-reported answers, which can be biased.
So what's a consumer to do? Reliability is, after all, one of the many things to consider when purchasing a new car. Our advice: Do your research, online and off. Ask questions at the dealership about how the vehicle you're interested in may have changed from previous model years. And don't let any one reliability ranking be the sole deciding factor that ends your search.
Find more of our coverage on Chevy here.
---
You Might Be Interested In
HSBC – Dear Customer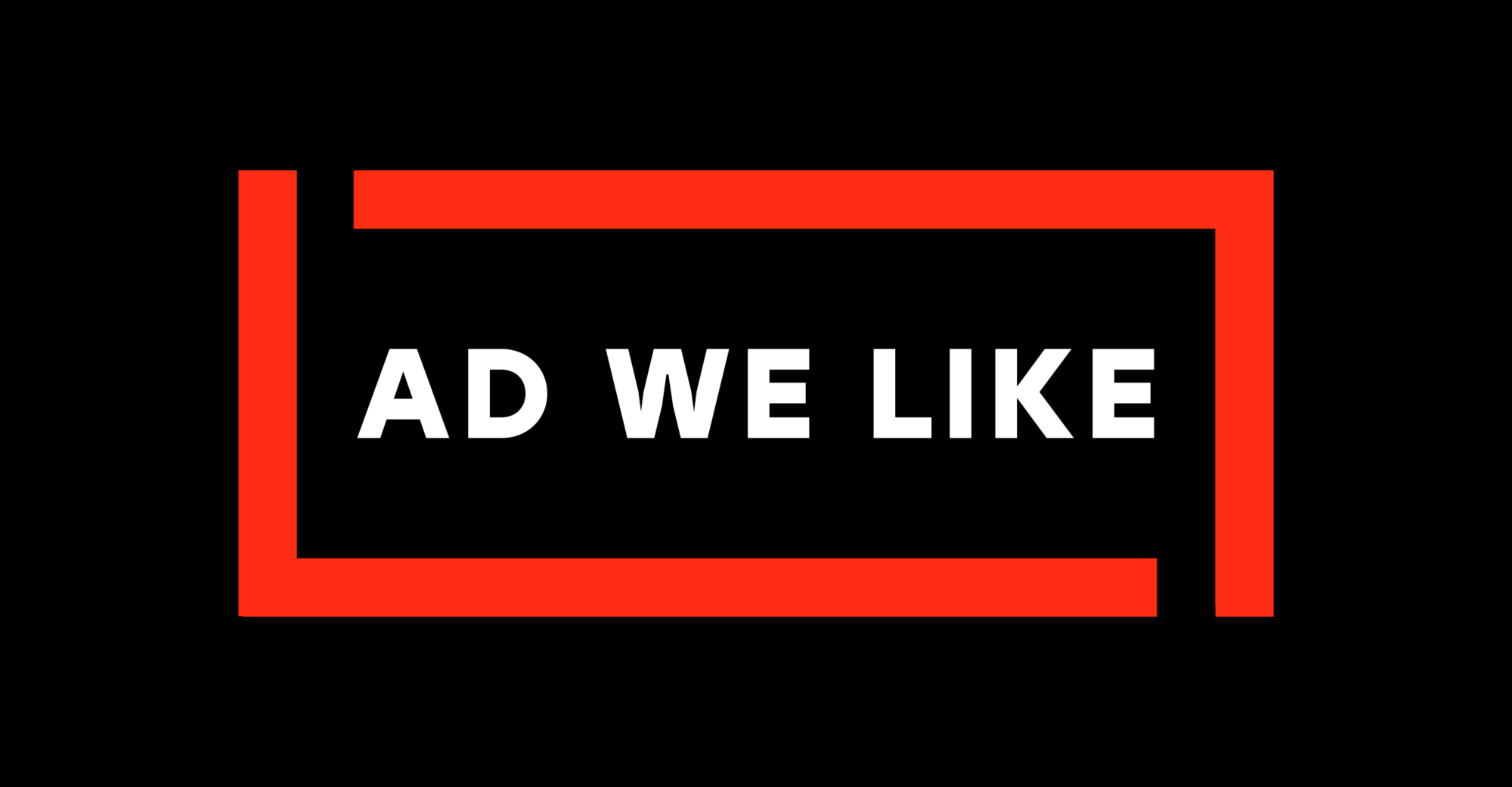 HSBC – Dear Customer
Financial crime evolves, and HSBC wants to help keep you safe.
Hard Steel Male Enhancement Supplement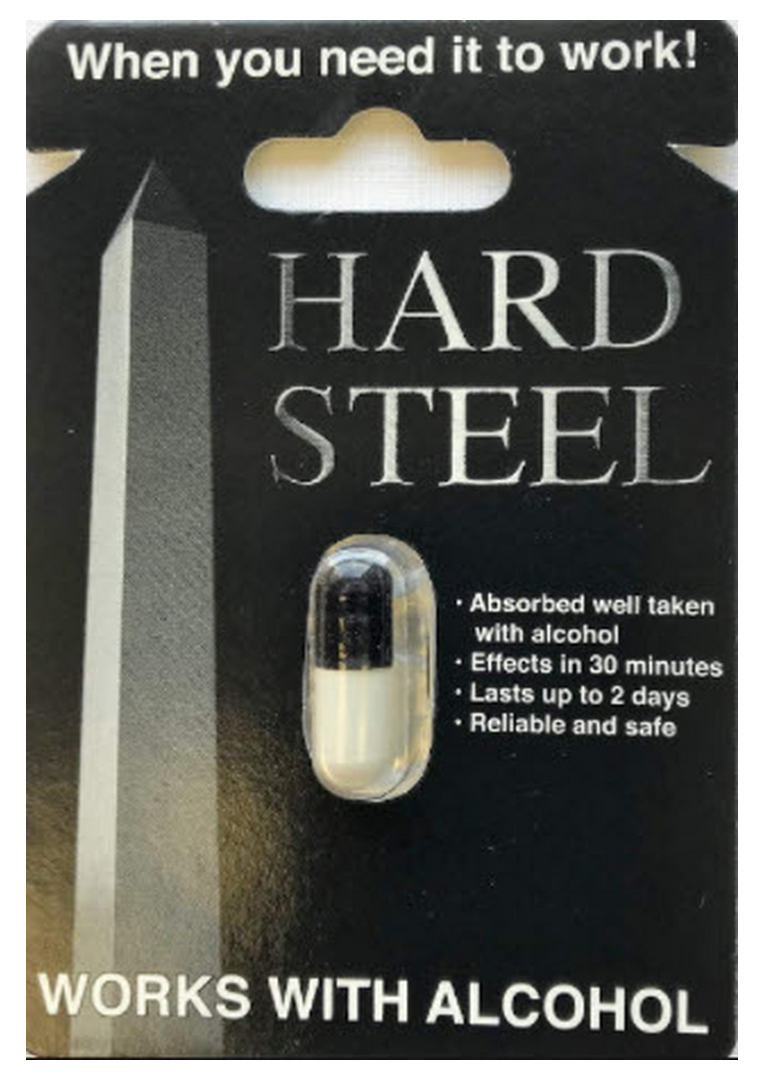 Hard Steel Male Enhancement Supplement
Be wary of this supplement's FDA claims.
TINA.org Reports Meal Kit Giant HelloFresh to FTC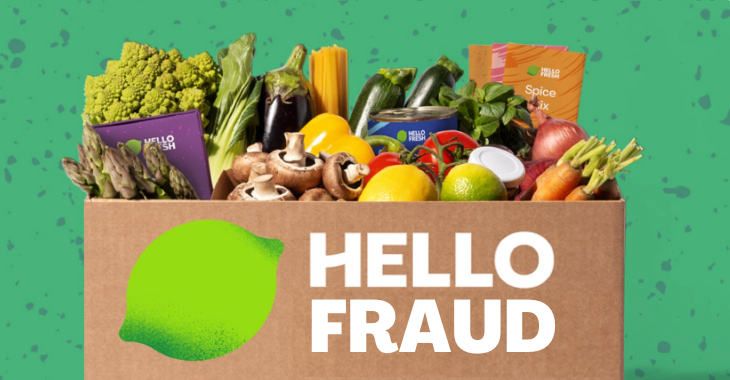 TINA.org Reports Meal Kit Giant HelloFresh to FTC
MADISON, CONN. June 22, 2022 While millions of Americans struggle with rising food prices and empty store shelves, meal kit retailer HelloFresh advertises "delicious meals delivered to your door," enticing consumers…