Cardcash.com: Fast Cash Slow Tracked?
Why it may be better to regift next holiday season than to sell your unwanted gift cards to cardcash.com.
You asked for cash this holiday season but you got gift cards instead. (Thanks, Uncle Fred.)
Luckily for you, though, there's cardcash.com, a website that will buy your unwanted gift cards for up to 92 percent of their value. What's more, you'll have your money sent out within a day or two:
Or so they say. A TINA.org reader said she's still waiting for her money more than two weeks after she sold a $350 Disney gift card to cardcash.com for $280 on Christmas Eve.
She said she's jumped through all sorts of hoops and even put her personal information at risk in her failed attempts to contact cardcash.com. She had received a confirmation email from the site on Dec. 24 but has yet to hear anything more.
"I can no longer keep emailing and calling because I have a job and a family to tend to," she said. "This is becoming a headache and (an) unbearable nuisance."
Negative reviews, red flags and consumer complaints
Cardcash.com's Facebook page is chock-full of recent negative reviews about how hard it is to contact the company, which also sells gift cards. And a TINA.org review of the company's terms and conditions page revealed some red flags: The site has no return policy and once orders are placed they cannot be canceled.
Furthermore, in the last three years, the BBB has reported 300 consumer complaints against cardcash.com. (Somehow, in spite of this, the site still has an A-minus rating with the organization).
One of the latest complaints to be "resolved" came last week and appears to be similar to what our reader is going through now. The correspondence between the complainant and business ended with this message from the consumer: "After a lengthy email exchange and a long wait, I received the [redacted] gift certificate I was due…"
So in the end, maybe it'd be better to hold onto the gift card for a future regift instead.
A spokesperson for cardcash.com did not return a request for comment on Thursday.
For more of our coverage on gift cards, click here.
---
You Might Be Interested In
Truist Mailing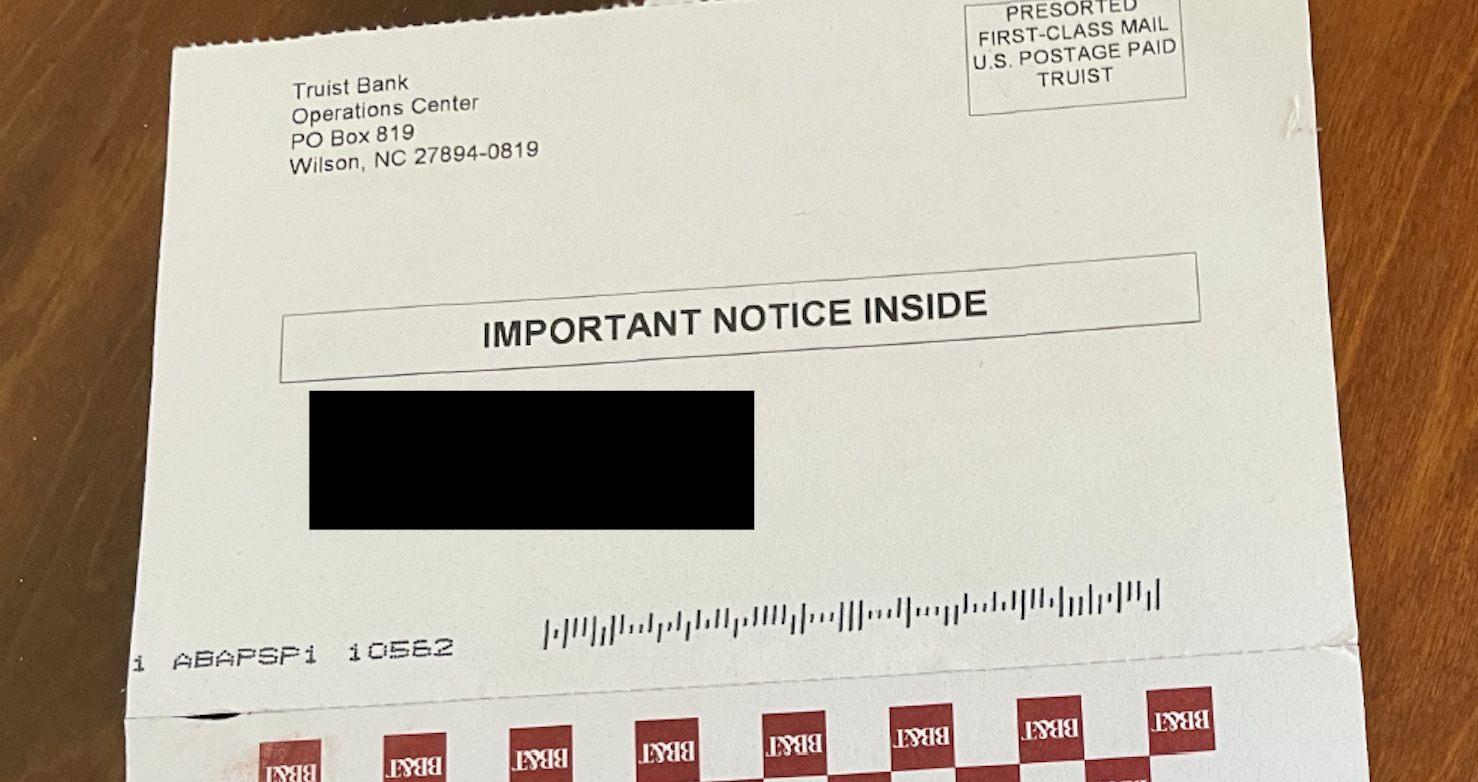 Truist Mailing
Be wary of mailings from banks where you do not have an account.
Coronavirus Check Scams
Coronavirus Check Scams
With reports of big checks heading consumers' way, scammers will look to cash in, the FTC warns.
9 Signs It May Be a Tax Return Scam
9 Signs It May Be a Tax Return Scam
Don't file with fraudsters this tax season.