CanAmerica Global and Allerject
Online pharmacy selling injectable epinephrine attracts the attention of the FDA.
"Pay less for your prescription medications, get the lowest price," online pharmacy CanAmerica Global proclaims on one of its more than 30 URLs. The text appears directly above and alongside a search bar that prompts visitors to enter the name of their medication, giving the prescription painkiller Celebrex as an example.
But the low prices you pay for medication on one of the internet pharmacy's many sites may not be worth it. A recent FDA warning letter to CanAmerica Global demands that it "immediately cease marketing violative drug products to U.S. consumers." The letter centers around the marketing of one product, Allerject, an injectable form of epinephrine or adrenaline used to treat severe allergic reactions to insect stings/bites, foods, drugs, or other substances that CanAmerica Global indicates is "fulfilled from Canada." The FDA writes (link added):
While there is an FDA-approved version of injectable epinephrine on the market in the U.S. offered as "EpiPen," the product offered for sale on your websites is not the FDA-approved product. … Moreover, particularly concerning is that all Allerject devices in Canada were the subject of a nationwide recall in 2015 due to a drug delivery concern associated with a device malfunction.
The agency adds that even FDA-approved epinephrine products carry significant risks, including serious infections at the injection site and complications in patients with heart disease.
A 2015 analysis by the National Association of Boards and Pharmacies found that of more than 11,000 online pharmacies reviewed, 96 percent violated state or federal law or pharmacy practice standards, or linked to other websites that did. And Consumer Reports warns:
Only use an online retailer that clearly operates within the U.S. and displays the "VIPPS" symbol to show that it's a Verified Internet Pharmacy Practice Site. Most sites that bill themselves as "Canadian" are actually fake storefronts selling low-quality or counterfeit products.
We'll also take this opportunity to remind readers that marketing a product as having the ability to treat, cure, alleviate the symptoms of, or prevent developing diseases and disorders is simply not permitted by law without FDA approval, which is only given after rigorous study and testing.
Find more of our coverage on online pharmacies here.
---
You Might Be Interested In
COVID-19 Vaccine Scams
COVID-19 Vaccine Scams
FTC offers tips on how to avoid falling victim to a vaccine scam.
SeraRelief CBD products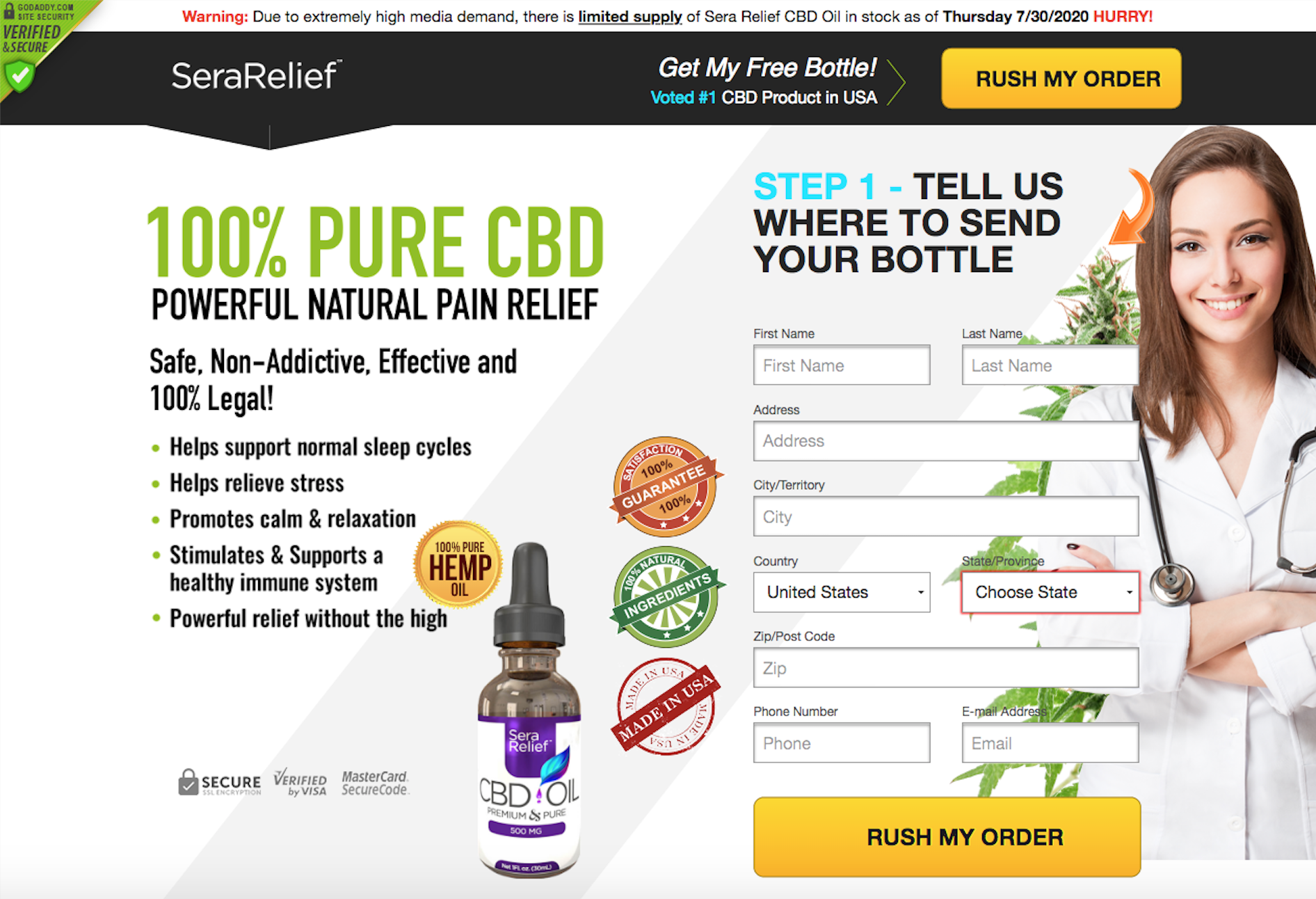 SeraRelief CBD products
Be wary of "free trials" for CBD gummies and oils advertised on the internet.
Coronavirus Check Scams
Coronavirus Check Scams
With reports of big checks heading consumers' way, scammers will look to cash in, the FTC warns.