Bloom Nutrition Greens & Superfoods Powder
TINA.org digs into viral TikTok product's bloating claims.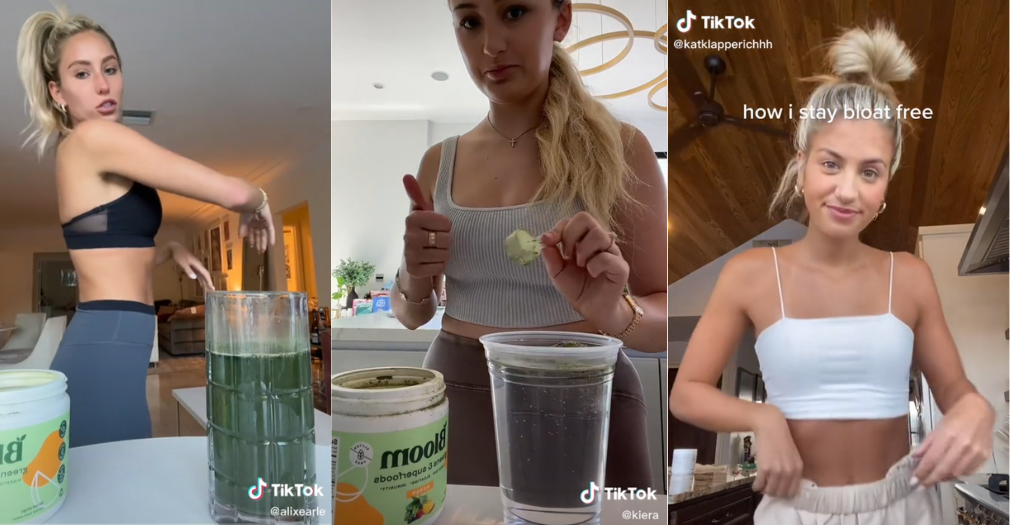 Bloom Nutrition advertises that its Greens and Superfoods powder, which costs $40 for a one-month supply, provides a number of health benefits, including a boost of energy and immune support. Putting aside those purported benefits, the company also boldly claims the product treats what its founder refers to as "hangover bloat."
"It has saved me from vacation and hangover bloat," Bloom's founder Mari Llewellyn says in a video posted to product listings on Amazon that a TINA.org reader recently sent in. "It's going to help you digest that food and alcohol that your body isn't used to."
Bloom has taken this message to TikTok with an army of influencers. And we mean army – as of this writing, TikTok videos tagged #bloompartner have been viewed one billion times. Apparently things can get pretty crazy when you throw a birthday party for your dog and wake up the next morning hungover.
Here's why these hangover claims are a problem. The FDA considers a hangover to be a "sign or symptom of alcohol intoxication, a disease." As a result, claims to cure, treat, mitigate or prevent a hangover are drug claims requiring the agency's approval, which Bloom does not have. Such disease-treatment claims also require substantiation, and Bloom doesn't appear to have that, either, as it doesn't list any scientific studies on its website.
But it's not just the hangover claims that are problematic. Even general bloating claims can be misleading. This is because, similar to how a hangover is a sign of disease, bloating is a symptom of irritable bowel syndrome, or IBS, a gastrointestinal disorder that affects as many as 20 percent of Americans.
A couple additional red flags associated with Greens, which is now available at Target:
Bloom claims that Greens is made with "30+ nutrients, including organic fruits and vegetables, probiotics, antioxidants, and more." But as some dietitians who have reviewed the supplement facts label on TikTok have noted, Bloom's use of proprietary blends makes it impossible for consumers to know exactly how much of each touted ingredient is in the product.
Returning to all those TikTok videos tagged #bloompartner, simply including the ad disclosure in the caption doesn't necessarily satisfy FTC influencer disclosure requirements. For example, the placement of #bloompartner at the end of captions, such as in these two posts, is unlikely to pass muster as it is unlikely to be seen by consumers. In fact, according to the FTC, if the endorsement is in a video, the disclosure should be in the video and not just in the description of the video.
TINA.org reached out to Bloom for comment. Check back for updates.
Find more of our coverage on supplements here.
---
You Might Be Interested In
UNBS CBD Gummies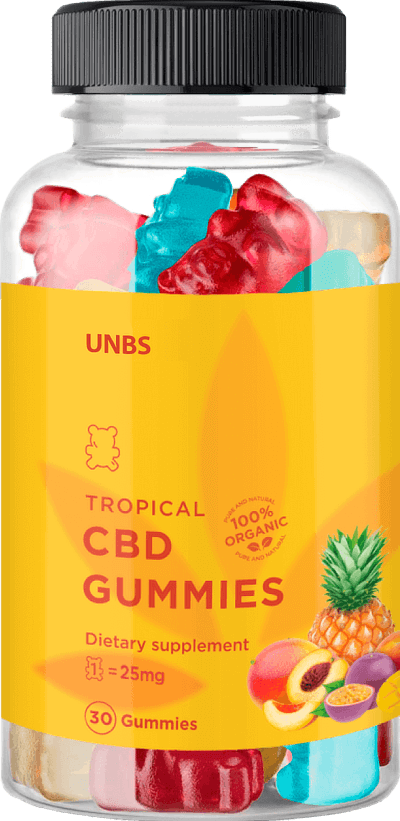 UNBS CBD Gummies
Spam email leads to a fake endorsement from Dr. Oz, among other celebrities.
Microban 24
Microban 24
Sanitizing spray does not provide 24-hour protection against viruses, despite what its TV commercial may make you think.
Hair La Vie Clinical Formula Hair Vitamins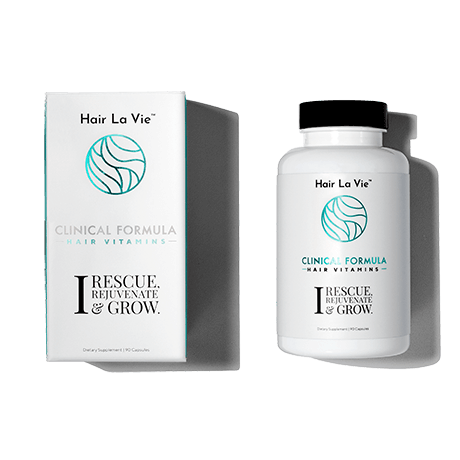 Hair La Vie Clinical Formula Hair Vitamins
Hair restoration claims are drug claims, according to the FDA. Meaning they require FDA approval.