Blackview
Prompted by a consumer tip, TINA.org investigates technology brand's use of stock images.
On its website, Hong Kong-based technology brand Blackview shows professional-looking photos it claims were "shot on" its BL8800 smartphone and Tab 12 tablet.
"Shot on BL8800"
"Shot on Tab 12"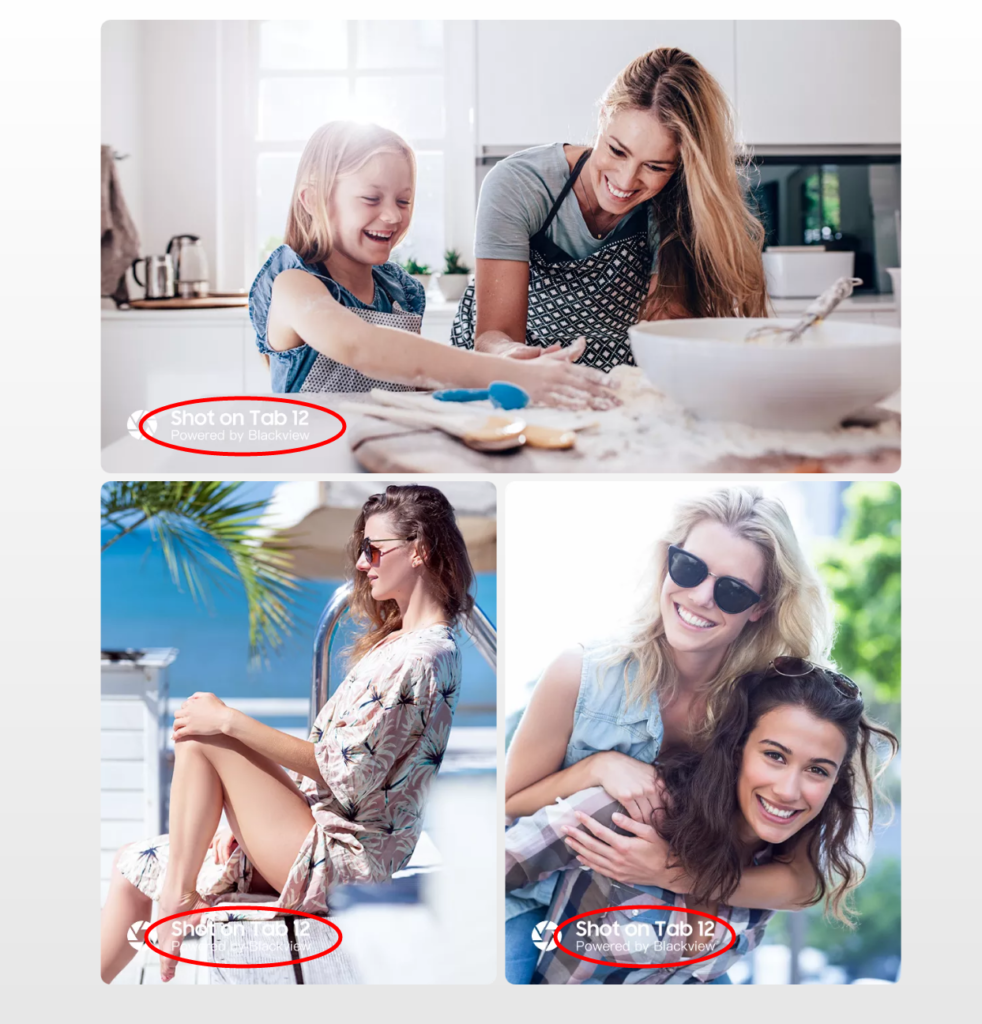 There's just one problem: Many (if not all) of these images are stock photos.
After receiving a tip from a consumer that the images in the Tab 12 gallery are in fact stock photos that can be found across the web, TINA.org entered the photos into a reverse image search and confirmed that they are stock images. For example, the following image of a "young girl with her mother" appears on more than 100 websites.
We reached out to Jacob Lund, the photographer who took the photo above, who further confirmed that the image was not captured using a Tab 12 but rather a Canon EOS 5DS R (which costs about 10 times more than the Blackview tablet). In fact, the photo was taken in 2017, five years before the Tab 12 was released.
Similarly, at least two of the photos in the BL8800 gallery are stock images.
The bottom line
Using stock photos to advertise cameras that may not be capable of producing the same quality images is clearly deceptive. But here's a tip: If you are shopping for a device with a camera and think an image might be a stock photo, throw it into a reverse image search. We used TinEye but Google Images works too.
TINA.org reached out to Blackview for comment. Check back for updates.
Find more of our coverage on stock photos here.
---
You Might Be Interested In
Ting Mobile
Ting Mobile
With the click of a button, a 90-day warranty shrinks to a 30-day warranty.
Wimbledon on ESPN+
Wimbledon on ESPN+
Cable-sports giant faults in its marketing of streaming service.
Keystone RV Company's Climate Guard, Polar Package
Keystone RV Company's Climate Guard, Polar Package
TINA.org reader Tyla S. is not a happy camper.