AT&T Internet Bundle
Bundle bungled.
In the time it took for an AT&T employee to come clean with the actual cost of this Internet bundle advertised on internetspecials.com, which claims to be an "AT&T authorized retailer," a TINA.org reader could have tended to a number of tasks. In truth, there were many ways in which the reader would have rather spent the half hour he said it took for the employee to inform him over the phone that a mandatory $10 monthly equipment fee would bump up the price to $30/month.
Why the mandatory $10 monthly equipment fee is not factored into the price is unclear. (Only by hovering over "Offer Details" in the pink bubble containing the offer does one find a pop up disclosing that a "10/mo Internet equipment fee applies.") What is clear, though, is the reader's frustration. He said:
The company selling the product makes me invest a lot of time in the conversation, based on a false premise, then tells me that the advertised offer is not actually available.
AT&T also offers an Internet bundle on its own website, att.com. But that promotion, at $30/month, includes the mandatory $10 monthly equipment fee.
TINA.org reached out to AT&T for comment. Check back for updates.
Find more of our coverage on the Internet here.
---
You Might Be Interested In
T-Mobile's ONE Military Plan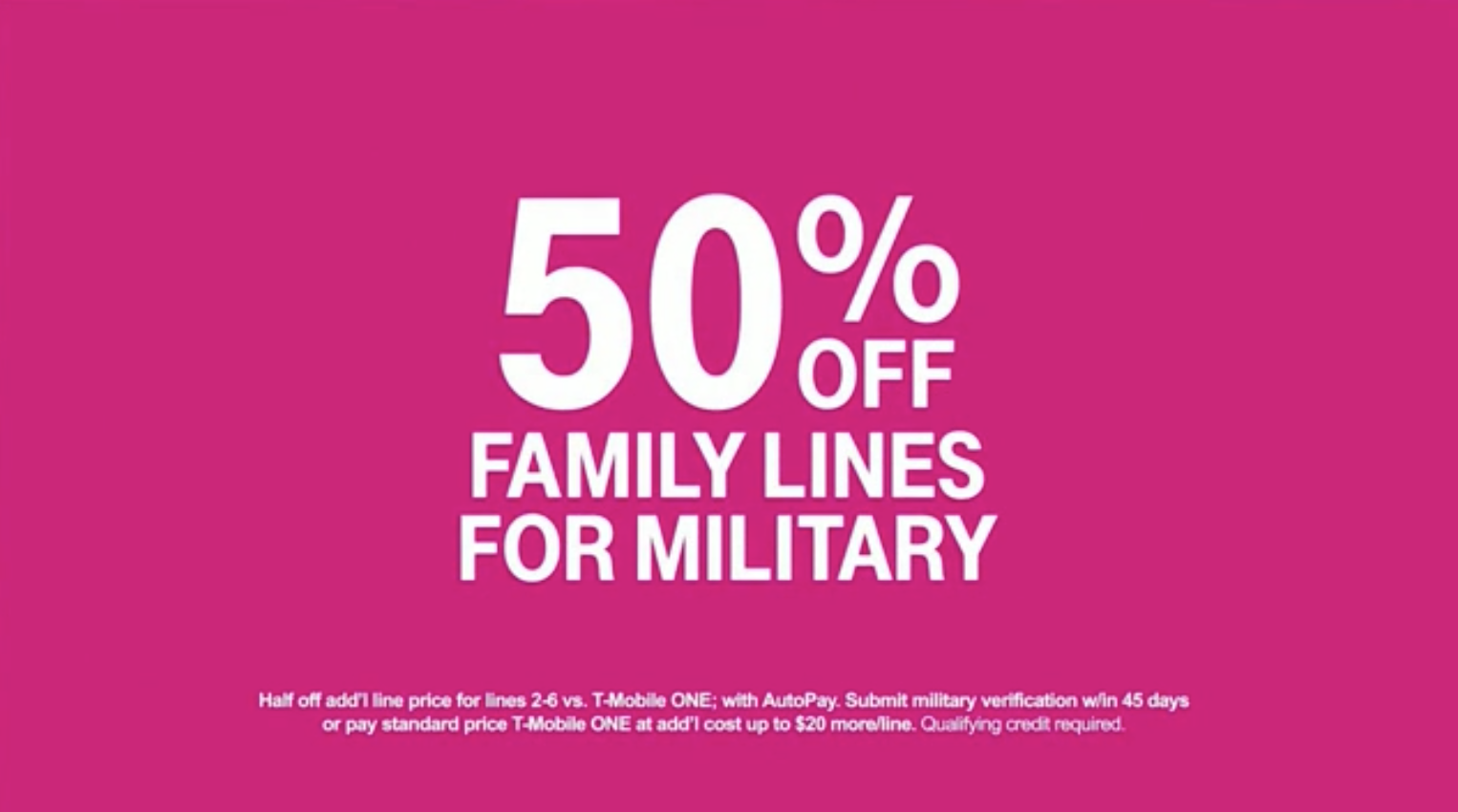 T-Mobile's ONE Military Plan
There's more to these advertised savings for military members and veterans than meets the eye.