Are Homeopathic Drugs Misleading Consumers?
FDA revisits a decades-old policy that essentially allows homeopathic drugs to go unchecked into the marketplace.
Over the last couple decades, the market for homeopathic drugs has ballooned into a nearly three billion-dollar industry, as more self-medicating consumers choose "like cures like" treatments over other more conventional options.
But unlike pharmaceuticals, the FDA does not review homeopathic products — prescription or over-the-counter — for safety and effectiveness before they are prescribed or sold. And some say that's misleading.
"Allowing homeopathic remedies to sit side-by-side with conventional drugs that have undergone FDA scrutiny as over-the-counter drugs is inherently misleading," said Dr. Adriane Fugh-Berman, an associate professor at Georgetown University Medical Center, in a prepared statement to the FDA.
Given what the FDA has termed the "explosive growth" of the industry, the agency has decided to revisit a decades-old enforcement policy that essentially allows homeopathic products to go unchecked into the marketplace. The agency held a two-day public hearing earlier this week and will accept comments until June 22.
For those unfamiliar, the Homoeopathic Pharmacopoeia defines homeopathy as "the art and science of healing the sick by using substances capable of causing the same symptoms … when administered to healthy people." It's the belief that heavily diluted drugs, vitamins and minerals perform better than lesser diluted ingredients.
'Consumer choice'
Advocates for homeopathy argue that stricter regulations would "limit consumer choice," there are already adequate consumer protections in place regarding homeopathic drugs, and the products are generally extremely safe.
"Homeopathic drug products by their very nature present a very small safety risk because of their ultra-dilute character," said Will Woodlee, an attorney with the American Herbal Products Association, in his testimony to the FDA. He added:
Nevertheless, the additional mechanisms in place in the United States, including reporting of adverse events to the FDA by poison control centers, healthcare professionals, and the general public, augment mandatory industry reporting and FDA's acquisition of other "signals" of possible safety issues associated with such products.
This line of thinking appears to mirror the majority of those consumers who have weighed in on the issue by commenting online (As of April 23, there were nearly 1,500 submissions). Martha Dean, who identified herself as a registered nurse, wrote that any change in regulation would be frivolous. She said any alterations to the rule would hurt rather than help consumers:
I use homeopathic remedies for about 75% of the health care needs of my family ( for asthma, influenza, dermatologic manifestations, etc.) At a time when health care costs are skyrocketing, homeopathy provides a safe, effective, and low cost way to treat many ailments. As with any health product, one must educate oneself on appropriate uses, reliable sources, and cautious handling. These skills will not be brought about with restrictive legislation related to homeopathic remedy production or labeling. Such a process will be a waste of taxpayer dollars.
Lawsuits and labeling
Despite Dean's positive words, though, several class-action lawsuits have been brought against homeopathic products for allegedly not working as advertised. Some have even resulted in multi-million dollar settlements.
"Not only do homeopathic remedies undergo none of the FDA review that conventional drugs are subject to, but they are not regulated even to the degree that dietary supplements are," said Fugh-Berman, the Georgetown doctor, in her statement. "Disease claims are disallowed for dietary supplements, but homeopathic remedies can make the same disease treatment claims as conventional drugs."
The Dietary Supplement Health and Education Act of 1994 in part requires any nutrient claim to be accompanied by a prominent disclaimer that states: "This statement has not been evaluated by the Food and Drug Administration. This product is not intended to diagnose, treat, cure, or prevent any disease."
Fugh-Berman recommended at the very least that a similar disclaimer be put on OTC homeopathic drugs, which she said can contain ingredients such as arsenic and snake venom "that would be considered potentially unsafe by usual drug standards."
Run-ins with the FDA
For all those who swear by homeopathic drugs, the products do not have a clean record with the FDA. In fact, the agency has issued nearly 40 warning letters regarding homeopathic products in the last six years.
In 2009, the FDA advised consumers to stop using certain Zicam cold remedies, linking the product to a loss of the sense of smell. A year later, it told parents to toss Hyland's Teething Tablets, which contained inconsistent amounts of a potentially dangerous substance called belladonna. And this March, the agency put out a warning on the potential health risks of OTC asthma products labeled as homeopathic.
"In addition to the industry's enormous growth, there have been emerging safety, quality, and policy issues related to drug products labeled as homeopathic," the FDA said
Click here for more of TINA.org's continuing coverage of homeopathic drugs.
---
You Might Be Interested In
Gamer Advantage's Blue-Light Glasses
Gamer Advantage's Blue-Light Glasses
Are these gaming glasses really 'clinically proven' to improve sleep?
TINA.org Notifies Celebrities Promoting NFTs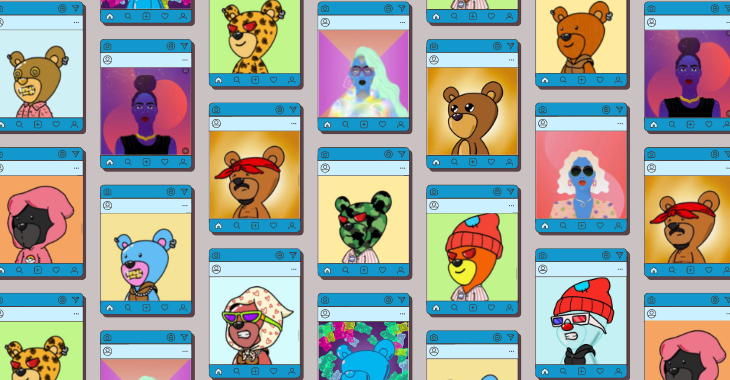 TINA.org Notifies Celebrities Promoting NFTs
MADISON, CONN. August 9, 2022 — An increasing number of celebrities are jumping on the NFT bandwagon, showcasing their digital assets on social media for the world to see. But are…
17 Celebrities Just Got Warning Letters About Shilling NFTs
17 Celebrities Just Got Warning Letters About Shilling NFTs
Katie Notopoulos, BuzzFeed News