American Lifestyle
FDA says undeclared ingredients in sex pills available for purchase online pose serious health risks.
What is the American Lifestyle? Well, according to the first three featured products on americanlifestyle.com, it's all about height, hair and breasts. In keeping with the anatomy theme, the site also sells sexual enhancement pills such as Vicerex, which it claims "may help increases (sic) desire and sexual arousal."
But bad grammar is not the only reason consumers should be wary of this product and others on the site. The FDA recently sent a letter to the patriots behind americanlifestyle.com warning about potentially dangerous undeclared pharmaceutical ingredients in the dietary supplements Vicerex, as well as Sudibil-XR, which is another sex pill sold on the site.
"The failure to disclose the presence of propoxyphenyl thioaildenafil (in Vicerex) and tadalafil (in Sudibil-XR) renders your products' labeling false and misleading," the agency wrote in the letter dated June 10.
The agency warned the company that the undeclared pharmaceutical ingredients — which are similar to those found in the FDA-approved drugs Viagra and Cialis — pose a serious health risk to patients who take nitrates for such health issues as diabetes, high blood pressure, high cholesterol and heart disease.
As of this writing, both product pages for Vicerex and Sudibil-XR, carried a message communicating that they were no longer for sale in the United States as well as sold out. But clicking on both products nevertheless started the checkout process, so it's unclear if the site is still taking orders.
The FDA letter also pointed to several additional products on the site making unapproved drug treatment claims. The names of those cited are: AloeElite, Biotin, Echinacea, Glucose M2, Kalawalla, Liver MaXX, Resvert and OxyFlush.
Find more of our coverage on undeclared ingredients in supplements here.
---
You Might Be Interested In
SeraRelief CBD products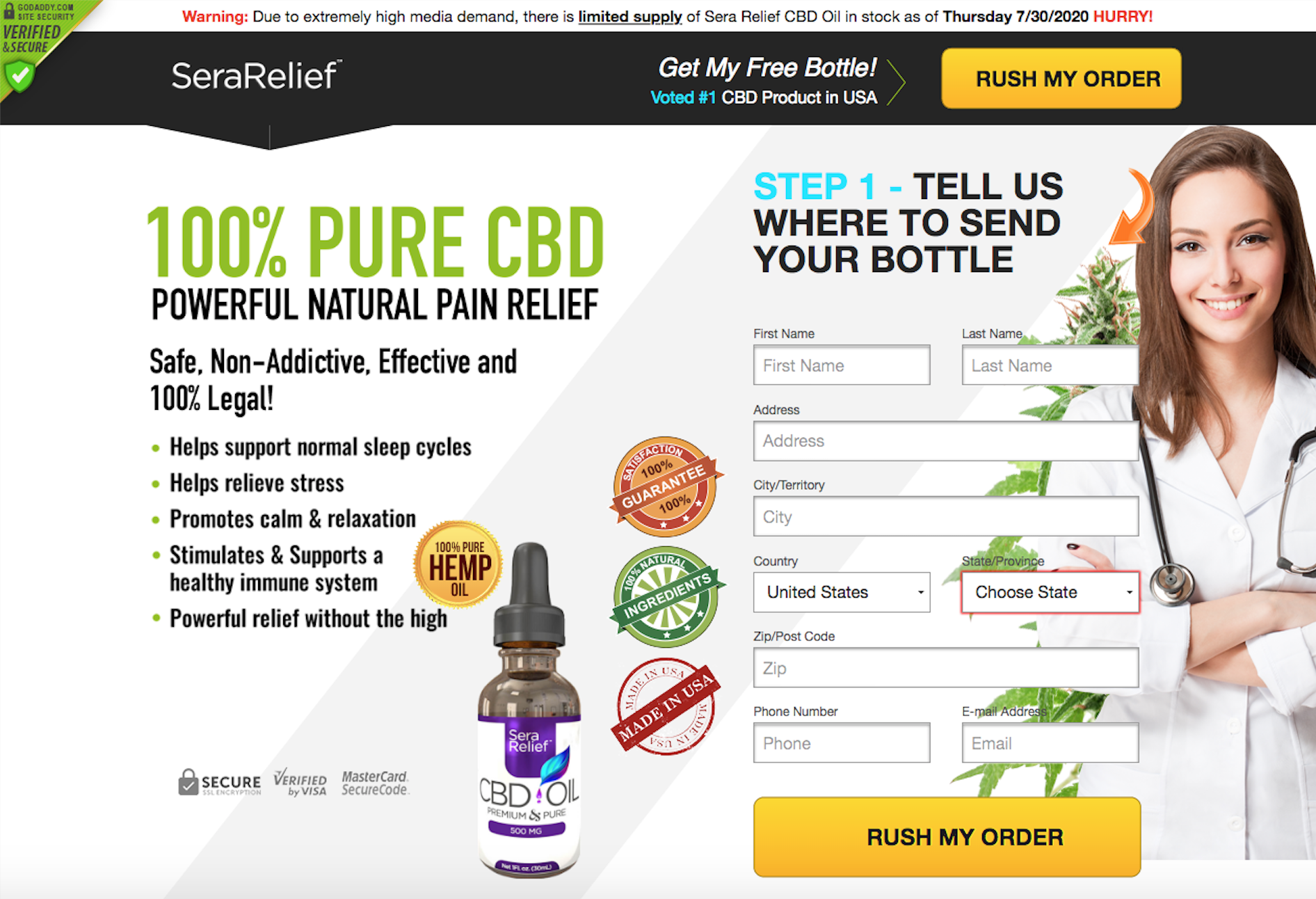 SeraRelief CBD products
Be wary of "free trials" for CBD gummies and oils advertised on the internet.
Kratom NC

Kratom NC
FDA continues crackdown on kratom sellers marketing products with unproven health claims.