Top Store-Brand Herbal Supplements Missing the Herb
State officials demand Walmart, Target, Walgreens and GNC stop selling the supplements.
|
If you buy store-brand herbal supplements from Walmart, Target, Walgreens or GNC, you may not be paying for the herb advertised on the label. Worse yet, the bottle you take home may contain hidden and potentially harmful allergens.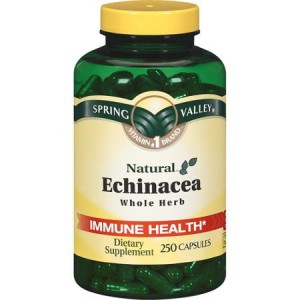 An investigation into the retailers' labeling of such store-brand supplements as gingko biloba, ginseng and St. John's wort has found that only 21 percent contain DNA from the herb on the label and that many contain undeclared ingredients such as asparagus, rice, primrose and wheat.
The New York State attorney general's office spearheaded the investigation and has sent cease and desist letters to the four national retailers demanding that they immediately stop selling several of their dietary supplements.
"This investigation makes one thing abundantly clear: the old adage 'buyer beware' may be especially true for consumers of herbal supplements," said New York Attorney General Eric Schneiderman. "The DNA test results seem to confirm long-standing questions about the herbal industry. Mislabeling, contamination, and false advertising are illegal."
Six supplements were tested from each of the four retailers. In total, seven different products were placed under the microscope: gingko biloba, ginseng, St. John's wort, garlic, echinacea, saw palmetto and valerian root. Of the four retailers, Walmart had the worst showing, with only 4 percent of its supplements having actual DNA from the plants listed on the label.
In separate statements to TINA.org, Walmart, Walgreens and Target each said they intend to comply with their respective cease and desist letter and are in the process of removing the supplements from their shelves. GNC did not return a request for comment on Tuesday.
Dietary supplements are not held to the same pre-market regulatory standards as FDA-approved drugs. But that hasn't stopped the dietary supplement industry from making billions off consumers.
Following the investigation, New York joined with state attorneys general from Connecticut, Indiana and Puerto Rico to form a coalition to further investigate the business practices of the herbal supplement industry. Additionally, some 40 class-action lawsuits alleging false advertising have been filed in February and March against the four major retailers at the center of the probe. The accusations mirror those of the investigation.
There are about 65,000 dietary supplements on the market consumed by more than 150 million Americans, according to a 2013 study from the Canadian Institutes of Health Research cited by Schneiderman. More than 50 percent of FDA Class I drug recalls between 2004 and 2012 were for dietary supplements.
For more of our coverage on the industry, click here.
This story was updated on 3/27/15. 
---
You Might Be Interested In
CATrends: Lidocaine Pain Relief Patches
CATrends: Lidocaine Pain Relief Patches
Plaintiffs allege packaging misrepresents lidocaine dosages as 'maximum strength,' among other things.
CATrends: Acetaminophen Medications for Infants
CATrends: Acetaminophen Medications for Infants
Lawsuits claim infant-specific products aren't any different than acetaminophen medications for older children.
CATrends: Graham Crackers Made with White Flour
CATrends: Graham Crackers Made with White Flour
Class-action lawsuits allege these snacks are graham crackers in name only.