USA Filing
TINA.org investigated USA Filing, a California-based company that operates imposter scam websites, and found that it deceptively disguises itself as SAM.gov, an official government website that provides assistance with government grants and contracts, among other things.
2022
June 2
TINA.org sends a warning letter to USA Filing informing it of TINA.org's findings. Afterwards, USA Filing removes the SAM.gov logo from some of its webpages.
USA Filing Government Imposter Scam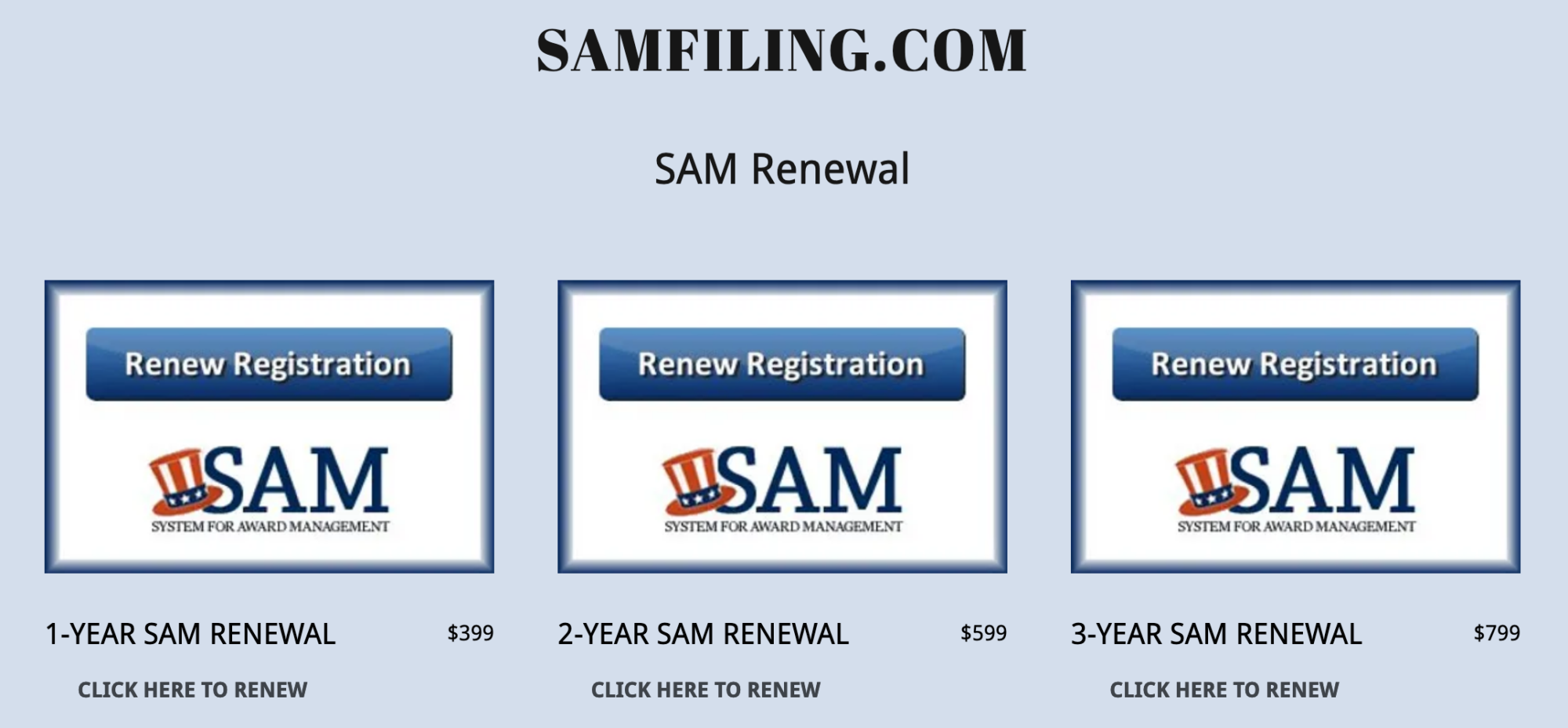 USA Filing Government Imposter Scam
Tricking consumers into paying hundreds of dollars for services that are available for free.