HP's 'Instant Ink' Subscription Makes Me Wish I Could Print Money
The computer giant's promises to "print free for life" have run dry.
| Isaiah Keyes
One of the few silver linings to 2020 might be working from home. Nothing beats spending the day in your slippers with your cats, and fighting dishonest ads is much more comfortable when you can do it in your sweatpants.
During a recent workday, I sent a file to my home printer only to find something strange: Even though my partner and I had owned the device for over three years with no issues, it had suddenly decided it would no longer print.
It was puzzling – the printer was stocked with ink and paper, definitely plugged in and turned on, and connected to Wi-Fi. We tried turning it off and on again to no avail. What could be wrong?
After some frustration, a dialogue box appeared that shed some light on the situation. HP Instant Ink, an automatic ink shipment program the tech giant debuted several years ago, had abruptly changed.
Historically, there was a free version of this subscription for users like us who printed fewer than 15 pages per month, advertised by HP as "print free for life." My partner and I had used this free version to print our term papers in college, when the library was just too far of a walk across the frozen upstate New York tundra. But now, printers with an HP Instant Ink cartridge inside only print if they are registered with a paid subscription, which costs between $0.99 and $24.99 a month.
So much for "free for life." Now it's more like "trapped with another subscription for life," which I guess didn't have quite the same ring to it for marketing.
The program is straightforward enough. Users select a plan based on the amount of printing they plan to do each month (e.g., fewer than 50 pages), and HP monitors the ink levels in their printer to ensure the user never runs out of ink.
Users are automatically charged for their subscription each month, but cartridges are only sent when HP deems it necessary. A certain number of unused pages roll over each month, much like cellphone plans (which are famously honest and never misleading).
HP announced the sudden end to the free plan in a blog post published on Nov. 10 and in an email to current subscribers. As we hadn't been enrolled in the plan for over a year, we didn't receive it.
Want to avoid paying for printing you didn't do? That's alright, but it might end up costing you more, according to HP. Consumers can still purchase ink cartridges without a subscription (for now), but HP advises against it, claiming its program can help you "save up to 50% on ink." And if you're like me and stretch each cartridge as far as possible before admitting defeat and buying a new one, bad news: printers that already have an Instant Ink cartridge inside require a paid subscription to print, even if that particular cartridge came from the old free program as ours did.
Printer companies have been criticized for limiting the capabilities of their products post-sale by requiring specific (and expensive) ink cartridges. And earlier this year, a class-action lawsuit alleged that HP uses excessive amounts of color ink when printing in black and white.
As for us, we ended up caving and spending the extra dollar a month to print out our 15 pages; we were in a rush, and not exactly in the mood to brave the cooling Connecticut weather, or the global pandemic, just for a different ink cartridge.
For more of TINA.org's coverage of negative-option offers, click here.
---
You Might Be Interested In
Let's Judge Mortgage Scammers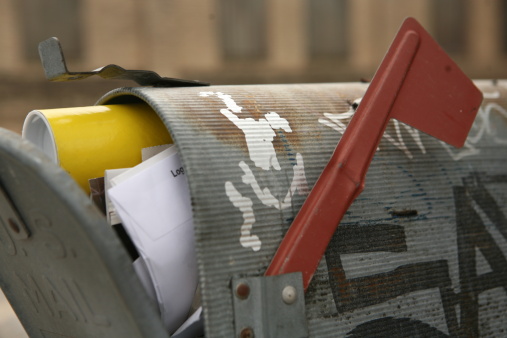 Let's Judge Mortgage Scammers
Deceptive mailings attempt to trick homeowners into thinking they need to take action.
MoviePass: Rediscovering the Magic of ROSCA
MoviePass: Rediscovering the Magic of ROSCA
FTC using every arrow in its quiver to go after bad actors.
What I Discovered When I Looked into Sarah's Discovery
What I Discovered When I Looked into Sarah's Discovery
Just because a weight-loss product or program is all over Instagram doesn't mean it should be trusted