Comment at FDA Public Meeting on Dietary Supplements
| Bonnie Patten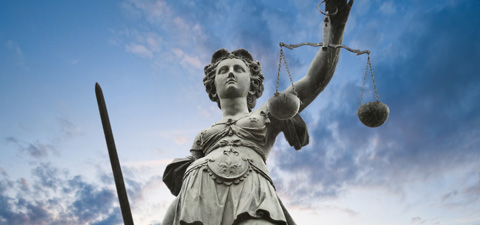 Comment made by TINA.org executive director, Bonnie Patten at the FDA's public meeting on Responsible Innovation in Dietary Supplements held on May 16, 2019.
Thank you for the opportunity to provide comments today on behalf of Truth in Advertising. TINA.org is a nonprofit consumer advocacy organization that works to out, stop and prevent deceptive marketing. And while we focus on advertising and marketing of ALL kinds and in all sectors of the economy, we have paid particular attention to the marketing of supplements.
From autism, and Alzheimer's, to Ebola and epilepsy, there is a supplement that is being marketed to cure, treat, mitigate, or prevent almost any disease you can think of. On our website, TINA.org, there are currently more than 3,000 examples of companies and marketers promoting supplements using inappropriate disease-treatment claims.
With the marketing hype surrounding CBD; a growing skepticism and distrust of the medical establishment; and the rise of the wellness industry fueled by the likes of Gwyneth Paltrow's Goop, there can be no doubt that the deceptive and misleading marketing of supplements is a problem that is only going to get worse.
Given this growing problem, TINA.org appreciates the FDA's focus on the issues before us today. The unfortunate reality is that the FDA will never be able to eradicate all of the deceptive marketing used to sell supplements. As such, we would urge the agency to take aim where consumer harm is greatest.
By way of example, while we commend the FDA's work with regard to brain health supplements, more needs to be done. One in three people over 70 suffer from a form of memory loss and a new poll indicates that nearly 75 percent of adults reported engaging in some kind of activity to help with dementia — including taking supplements.
Of the countless "memory supplements" on the market, one stands alone as the industry's self-proclaimed leader — Prevagen. It first became available to consumers in 2007 and has since sold its pills to hundreds of thousands of aging Americans. This product is available in more than 40,000 stores across the nation with more than two million bottles sold to date. In TV commercials and on its labels Prevagen promises to improve memory despite the fact that experts in the field have concluded that "it is biologically inconceivable that taking a protein by mouth would have any effect on memory."
Prevagen is no stranger to the FDA. In 2007, after an NDIN was submitted , the FDA said it had significant concerns regarding the safety of the ingredient and reiterated those concern in July 2012. In October 2012, this agency sent a warning letter to the makers of Prevagen indicating that not only was the product being marketed as an unapproved new drug, but the sole ingredient in the product — synthetically produced apoaequorin – did not meet the definition of a dietary ingredient such that Prevagen could not be marketed as a dietary supplement. Yet, seven years later, the company continues to market Prevagen as a supplement that improves memory.
It is critical that more be done to rein in supplement companies that use inappropriate disease-treatment claims that take advantage of susceptible populations, like the elderly. TINA.org thanks the FDA for its efforts to date and looks forward to working with the agency to help ensure that all that can be done is done.
---
You Might Be Interested In
Prevagen: The Dismal Facts & Figures that Led to TINA.org's Objection
Prevagen: The Dismal Facts & Figures that Led to TINA.org's Objection
Pending class-action settlement leaves consumers behind.
Does Stocking Shelves = Product Promotion?
Does Stocking Shelves = Product Promotion?
Texas court lets retailers off the hook for promoting products on shelves.
Prevagen Is Going to the Dogs
Prevagen Is Going to the Dogs
Second Circuit rules FTC/NY case against Prevagen can proceed.