YourZooki's 'Liposomal Vitamin C'
Questionable claims persist in wake of U.K. ad regulator ruling.
YourZooki claims it wraps its vitamin C supplement in liposomes, which assist in the delivery of drugs and other substances into the body. As a result, the company refers to the supplement on its product page as "liposomal vitamin C."
That seems simple enough. But according to a ruling by the Advertising Standards Authority published this week, YourZooki does not possess sufficient evidence to show that the product actually contains liposomes.
In response to the ASA's inquiry, YourZooki provided copies of two independent studies that it said confirmed the presence of liposomal vitamin C particles in its product, while also arguing that the term "liposomal" refers to an inherent characteristic of the product's composition as opposed to a meaningful marketing claim, according to the ASA release.
The ASA disagreed and pointed to a number of flaws in the methodology of the studies, including a testing technique it said wasn't suited to providing information on the structure of liposomes. The ASA also cited quality control issues:
The analytical techniques used in YourZooki's report had been applied without due regard to adequate experimental design to allow for potential matrix effects, sample preparation effects, and general quality control. That rendered the interpretation of the data generated difficult and the results inconclusive. We considered that the evidence was therefore insufficient to show that the product contained liposomes.
The ASA told YourZooki not to advertise its product as "liposomal vitamin C" or make similar claims about the liposomal nature of the product that it could not properly substantiate.
Despite the ruling, YourZooki continues to refer to the product as "liposomal vitamin C" and tout the "liposomal technology" behind it. In a request for comment for this ad alert, TINA.org asked YourZooki if it had any plans to remove these claims in light of the ASA ruling. In response, the company said in a statement that it has "cooperated fully with the ASA," adding:
In respect of the points raised by the ASA, we have undertaken considerable additional testing to overcome the quality control challenges identified. … All of which can show that our products demonstrate the characteristics associated with liposomes.
TINA.org reached out to the ASA for comment. Check back for updates.
Find more of our coverage on supplements here.
---
You Might Be Interested In
SeraRelief CBD products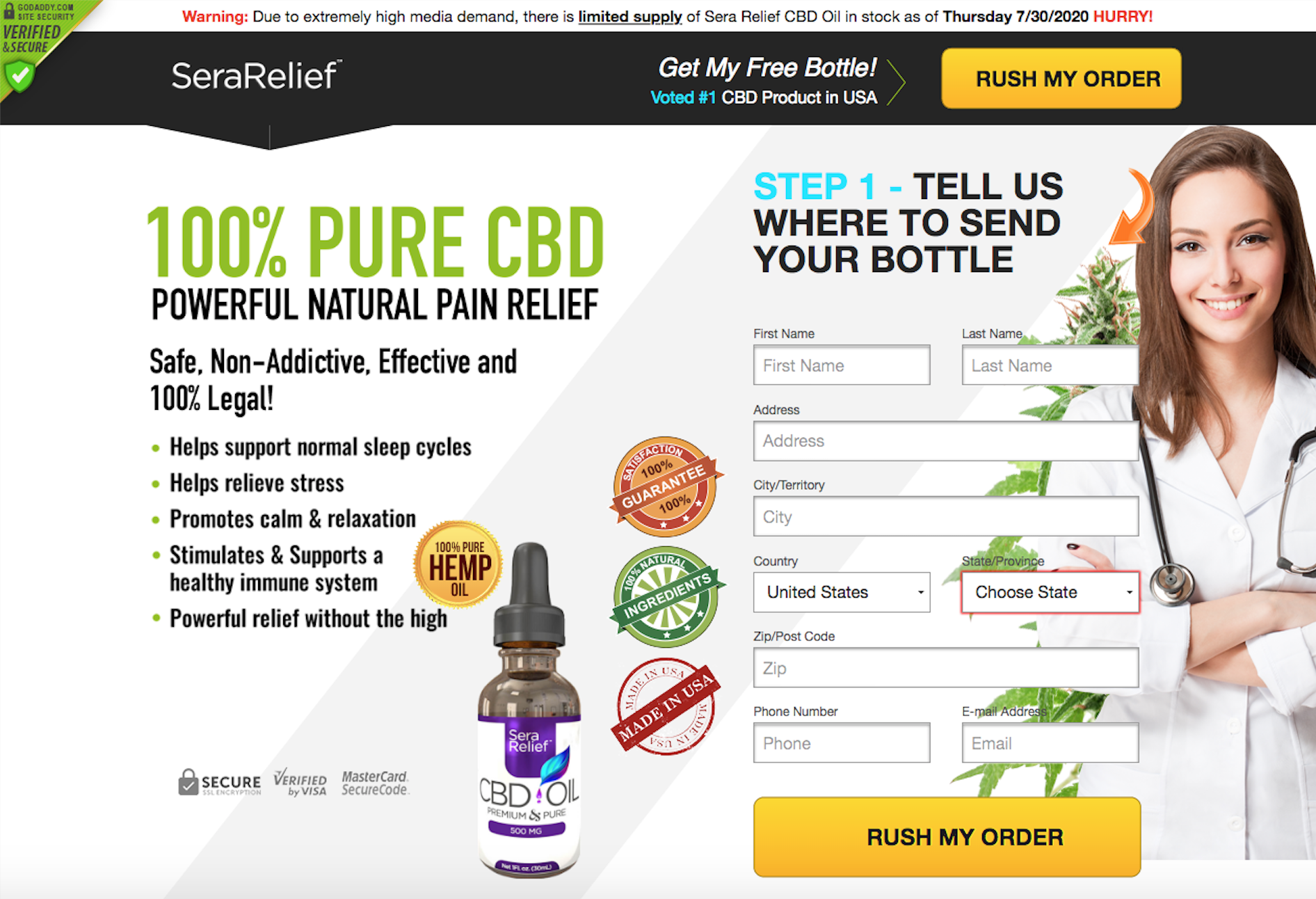 SeraRelief CBD products
Be wary of "free trials" for CBD gummies and oils advertised on the internet.
Kratom NC

Kratom NC
FDA continues crackdown on kratom sellers marketing products with unproven health claims.