Worst False Ad Settlements of 2018
Class-action settlements leave consumers behind.
|
It is not always the case that a class-action settlement resolving allegations of false advertising or deceptive marketing results in what's best for consumers. Here are some of those that left consumers or class members out in the cold this year:
Harmless Harvest Coconut Water
Talk about a raw deal. A class-action settlement surrounding claims that Harmless Harvest falsely advertised its coconut water as raw and organic gave more than a half million dollars to named plaintiffs and plaintiffs' attorneys, while the broader population of class members walked away with nothing. But wait, there's more. Under the settlement, Harmless Harvest agreed to discontinue the use of two labels — "raw" and "100% Organic" — for two years. And the worst part isn't even the short time period. It's the fact that the company removed these labels from packaging way back in 2015 before the class-action complaint was filed. To pile on, the settlement also permitted the use of similar labels such as "USDA Organic." For all these reasons, a federal judge rejected the settlement in March.
Wines 'Til Sold Out (WTSO)
A settlement, by definition, should provide more answers than questions. Yet it was a multitude of unanswered questions in a class-action settlement resolving allegations that online retailer Wines 'Til Sold Out (WTSO) advertised false original prices that led a court to reject the settlement in April. It just wasn't clear how consumers would benefit from the settlement. Among other things, the court was missing data about the redemption rates of credits. Meanwhile, any unclaimed credits went back to WTSO. The settlement had faced stiff opposition from the DOJ's consumer protection branch, 19 state attorneys general, and multiple class members.
Stream Energy
The 2018 class-action settlement of a pyramid scheme lawsuit against Texas-based Multilevel Marketing – a way of distributing products or services in which the distributors earn income from their own retail sales and from retail sales made by their direct and indirect recruits. Stream Energy had two clear winners: Plaintiffs' attorneys, who pocketed more than $10 million, and Stream Energy, which actually benefits from one of the forms of "compensation" for consumers. While the settlement offers class members cash payments, consumers are required to fill out and file a claim form to get the money. History tells us that class members rarely file these forms. That leaves them with the automatic "benefits option," which rewards consumers for enrolling new customers into Stream Energy. With settlements like these, MLMs will be begging to be taken to court.
Barilla Pasta
Consumers who purchased a box of Barilla pasta and were disappointed with the amount of pasta that poured out may find themselves similarly dissatisfied with a class-action settlement regarding that useless empty space or, if you'd prefer the legal term, non-functional You know when you buy a big bag of chips, and you're all psyched for a feast, and then it turns out there are like, three chips in the bag? That bag is slack filled.. That's because the settlement does not do anything for those who purchased the pasta in the past, except for the four named plaintiffs who are eligible to receive up to $1,500 each. Meanwhile, all class members are prohibited from bringing claims against the company in the future. For its part, Barilla agreed to add a disclaimer and a minimum fill line to packages with less than one pound of pasta.
Jeunesse
The second class-action settlement of a pyramid scheme lawsuit on this list is one that TINA.org objected to in court as unfair to consumers. Among other things, the settlement only holds Florida-based MLM Jeunesse to a toothless temporary injunction that will last for at most two years, while former Jeunesse distributors are precluded from suing the company or any of its distributors for as long as they live. Moreover, failed Jeunesse distributors receive only a few dollars under the settlement; plaintiffs' attorneys, by contrast, get $825,000 (Regretting not going to law school yet?). A final fairness hearing is scheduled for January 2019. Check back for updates. (UPDATE 1/15/19: The settlement has been approved.)
Dr. Oz
A class-action settlement involving green coffee bean and garcinia cambogia weight-loss products hawked by Dr. Oz claims the final spot on our annual worst settlements list. The $5.25 million settlement was so bad that a federal judge rejected it in September for reasons that included a "laborious objection procedure." Labrada manufactures the supplements.
Find more of our year-end coverage for 2018 here.
---
You Might Be Interested In
Bagging Claims by Unofficial Oscar Swag Companies
Bagging Claims by Unofficial Oscar Swag Companies
Cue the play-off music.
Influencer-in-Chief? Trump, Twitter, and L.L. Bean
Influencer-in-Chief? Trump, Twitter, and L.L. Bean
PEOTUS sets off questions about whether his tweet urging consumers to "Buy L.L. Bean" was an Ad or Not.
Vape Shops Clouding Issues of Safety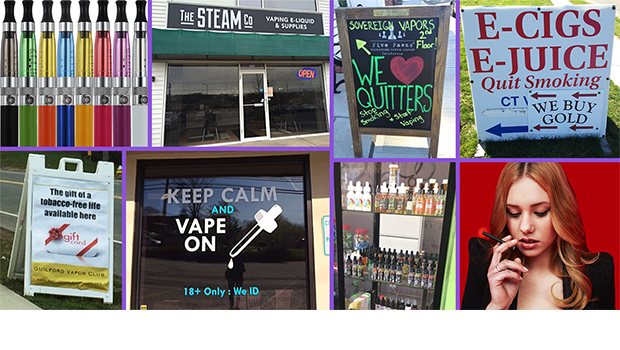 Vape Shops Clouding Issues of Safety
Your neighborhood vape shop may not be giving you accurate information.