Will the Real Pinecone Research Please Stand Up
A company posing as Pinecone Research has been up to no good, make sure not to wire money to this phony business.
At first glance, this email from Pinecone Research looks like a great opportunity to earn cash.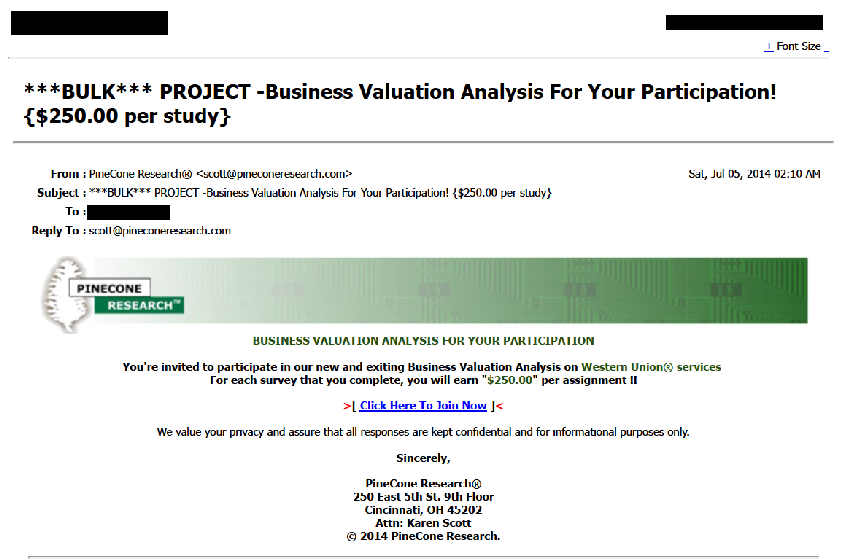 The company is offering recipients the chance to earn money by  performing research and analysis on Western Union services and promises $250 for each survey completed, which seems like a reasonable sales pitch. But what people don't know is that this email is a scam.
While Pinecone Research is a real market research company that operates under Nielsen, this email is from a fake site posing as Pinecone. In fact, the real Pinecone Research posted a notice on its site to warn the public about these emails and the scammers posing as the company.
So what happens if you respond to one of these emails from the fake Pinecone Research? The company will send you a check to your address. They ask you to test out a wiring service from Western Union or MoneyGram, and promise that you can keep the leftover money from the check. When the check is deposited into your bank account and money wired to the said address, the check later bounces. Then whatever money you wired has been lost.
Part of the notice that the actual Pinecone Research has released states that all legitimate emails from them will come from [email protected]. However the scammers seem to have caught on to this, and that is the address they are now using for this scam.
Remember never to wire someone money that you do not know. If you receive a check from these scammers make sure to report it to the US Postal Service or the Western Union Fraud Department. You can also contact your state Attorney General or the FTC. You can find more information on work-at-home scams here.
---
You Might Be Interested In
Amplifei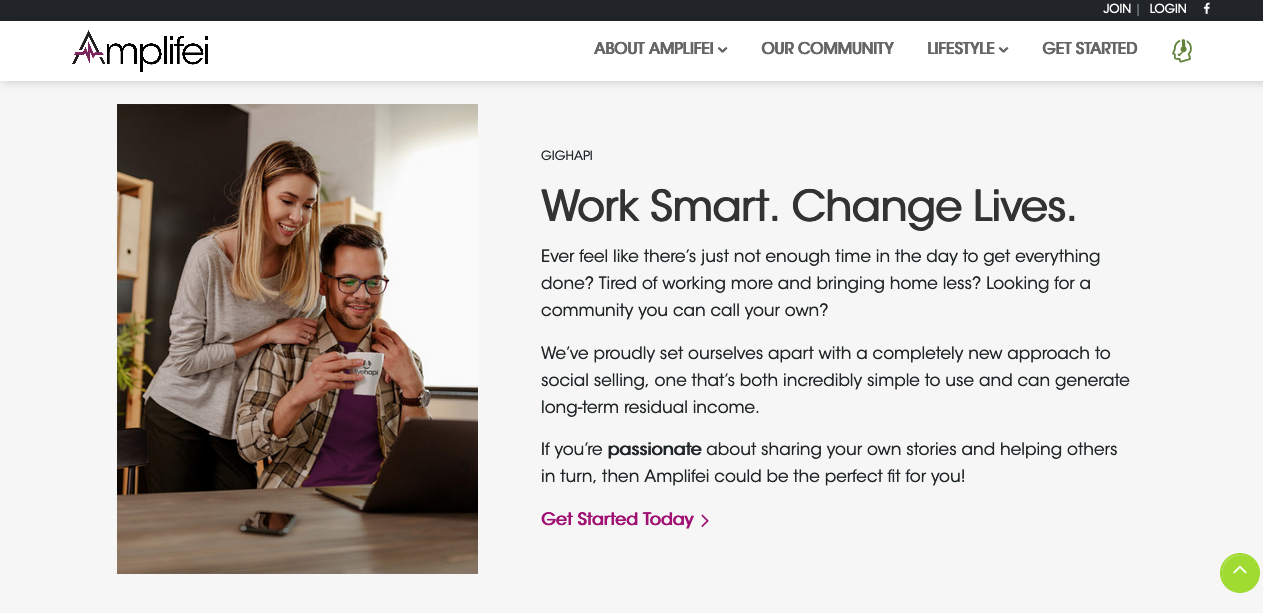 Amplifei
A misleading income disclosure statement is just the tip of the iceberg with this supplement MLM.
ThePowerMBA
ThePowerMBA
Welcome to the Michael Scott of MBA programs.
Fiji Imposter Car Wrap Scam
Fiji Imposter Car Wrap Scam
Car wrap scam has plenty of gas left in the tank.