It's White and Hot but is it Really White Hot Chocolate?
Does McDonald's beverage met the FDA definition of white chocolate?
Just when you thought the whole "not-really pumpkin-spiced" latte kerfuffle was over, there's a new one brewing over White Hot Chocolate beverages.
A reader, whose business centers on chocolate, wrote TINA.org upset that a major fast-food chain –McDonald's — is misleadingly labeling its warm winter beverage "white chocolate" when it doesn't have the necessary ingredients to be called white chocolate. The FDA is clearer about white chocolate than it is about pumpkin spice. The agency defines white chocolate as a product that has a minimum of 20 percent cocoa butter– also known as cocoa fat– which comes from the cocoa bean.  So we investigated.
McCafe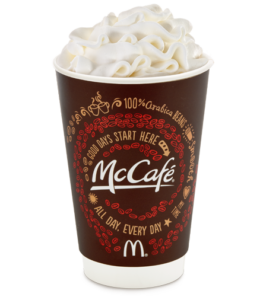 McDonald's lists in its ingredients for White Hot Chocolate  something called "White Chocolate Flavored Syrup," which is made with sugar, condensed nonfat milk, water, salt, potassium sorbate and xantham gum. No cocoa butter there, or anywhere else on the ingredients list.  
When we asked the FDA about this, spokeswoman Jennifer Corbett Dooren said that while the agency can't discuss specific products, "if a beverage has an ingredient named white chocolate that ingredient should meet the standards of identity for white chocolate."
We reached out to McDonald's for comment but have not heard back.
Not wanting to single McDonald's out,  we also took a look at some other popular hot chocolate purveyors.
Starbucks 
In its online description of its White Hot Chocolate, Starbucks says it is a "traditional hot chocolate beverage made with white chocolate and steamed milk with whipped cream." Further, it says when it calls something "white hot it means it's hotter than hot. So when we say our White Hot Chocolate is creamy, we mean it's creamier than creamy. We've added buttery white chocolate flavored sauce to make our traditional hot chocolate even richer."
That's a whole lot of hot. But it's the "flavored" part that has us wondering if cocoa butter is the "buttery" the company is referring to in its description or it is something else. But we just don't know because Starbucks doesn't list exactly what's in its flavored sauce.  And the company — at the center of the pumpkin spice controversy, didn't respond to our requests for more details about its ingredients.
Dunkin' Donuts
We found out even less about Dunkin' Donuts' White Hot Chocolate. The company said it is no longer offering the beverage and thus "we are unable to provide the ingredient list as we do not want to create confusion among customers."
It seems the issue of whether something labeled white chocolate is actually white chocolate is a white hot mess — make that a costly white hot mess. This summer, Ghirardelli Chocolate Company agreed to pay out $5.25 million to customers to settle charges in a class-action lawsuit that it falsely advertised certain products as white chocolate when the products didn't contain cocoa butter.
So before you go ahead and purchase a hot cup of white chocolate, you might want to inquire whether it actually contains the key ingredient –the all important cocoa butter.
---
You Might Be Interested In
2020 Reasonable Consumer Quiz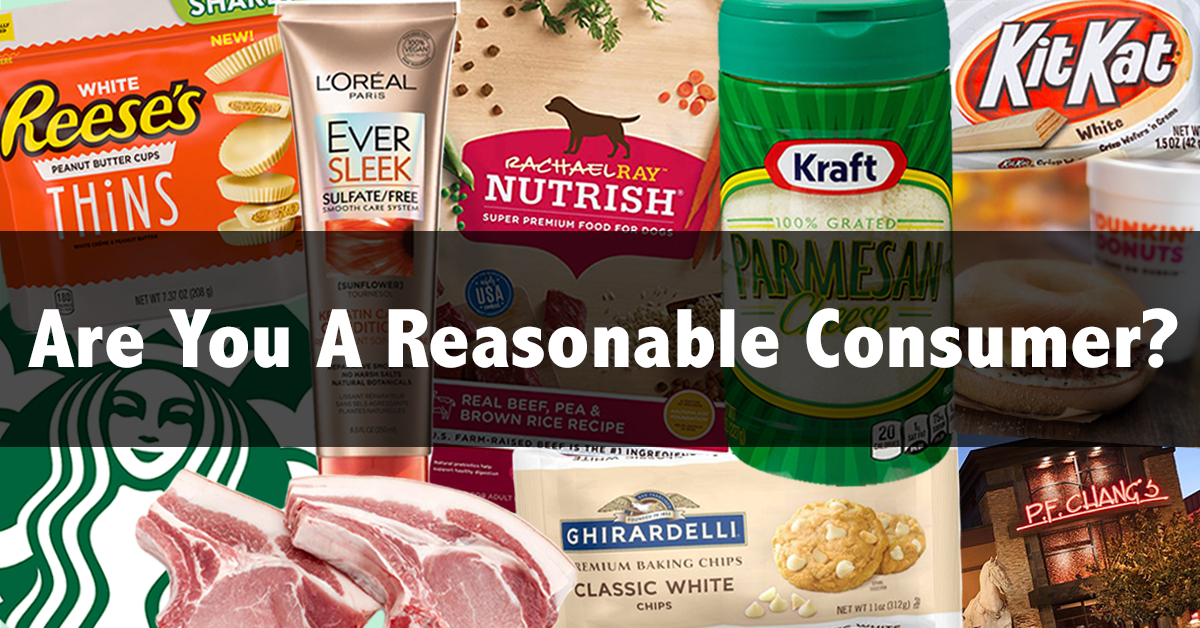 2020 Reasonable Consumer Quiz
See how you stack up.
By The Numbers: Vanilla Flavor Class-Action Lawsuits
By The Numbers: Vanilla Flavor Class-Action Lawsuits
TINA.org is currently tracking 70 class actions challenging claims that a variety of foods and beverages are truly vanilla.
Are You a 'Reasonable Consumer'?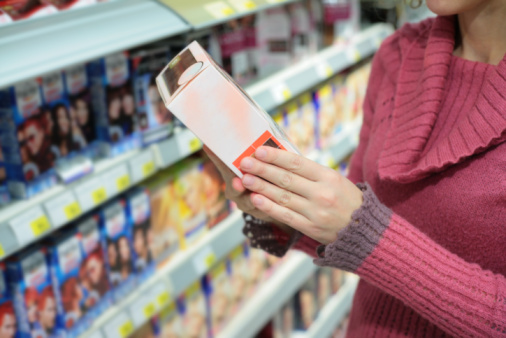 Are You a 'Reasonable Consumer'?
Courts weigh in on legal term.