Vitamins you can spray into your mouth instead of swallowing? What could possibly be fishy about that?
Lots, apparently. The FDA sent a warning letter in December to Mayor Laboratories, the makers of VitaMist Spray, warning the company that they were selling an unapproved drug. And even if Mayor Laboratories were selling its VitaMist Sprays as a supplement, the spray would still be misbranded, as some products fail to include Supplement Fact panels and others had unlisted ingredients.
According to the FDA's letter, VitaMist claims in its advertising to help:
Crohn's and Ulcerative Colitis
Celiac disease
Colds
Cardiovascular disease
Sinuses
Allergies
Quit smoking
Age-related eyesight decline
Swine flu (no joke, it's really in there)
Autism
Appetite control
That's a lot of claims for a vitamin supplement. And the jury is out on vitamin supplements anyway. But at least you swallow those ones. Vitamins you spray in your mouth? That aren't properly labeled and make claims like this? Think carefully about this one.
Be careful with supplements making over-the-top or treatment claims. For more on supplements, click here.
---
You Might Be Interested In
BlackOxygen Organics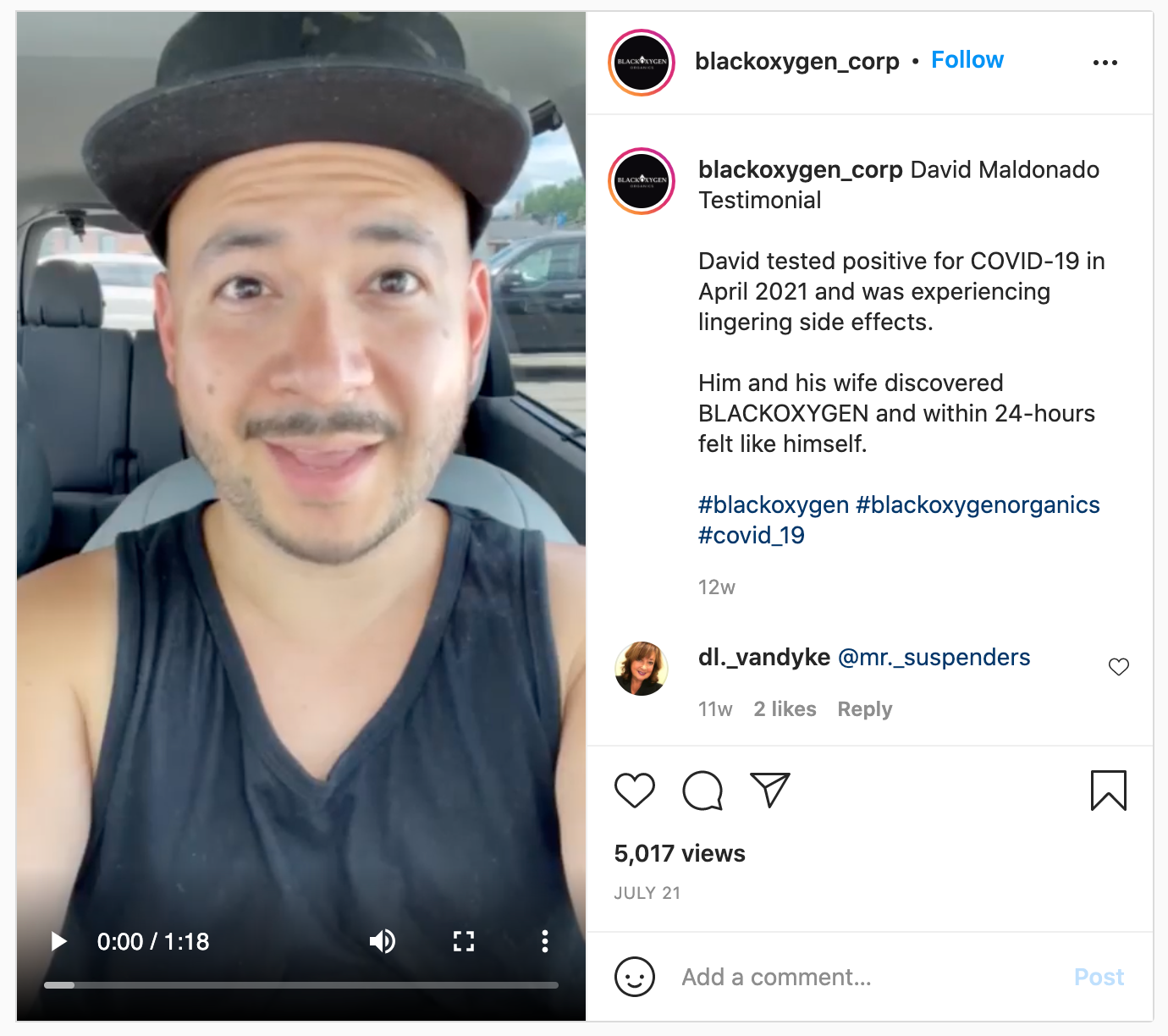 BlackOxygen Organics
Spoiler alert: MLM's products have not been proven to alleviate the symptoms of long-haul COVID.
CalmOptics
CalmOptics
Don't let the claims about these blue-light blocking glasses blind you to the facts.
Daysy: The Contraceptive That Isn't
Daysy: The Contraceptive That Isn't
"They're manipulating people, toying with their understanding of what contraceptive is and isn't."