Vitamin Bounty
Immunity-boosting claims related to the coronavirus continue to come under fire.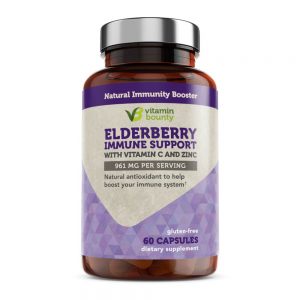 Regular readers will know that a marketer doesn't need to mention COVID-19 by name to make a COVID-19 prevention or treatment claim requiring proper substantiation and FDA approval, especially when it comes to immunity-boosting claims. Context matters and when marketers allude to things like "outside threats" (looking at you, Tom Brady), it's obvious what they're referring to.
A recent National Advertising Division decision involving an Instagram post by supplement maker Vitamin Bounty offers yet another example.
NAD found that the caption of the post conveyed the implied message that one of the company's products protects users against the coronavirus, even though the caption didn't explicitly mention the coronavirus and only referred to the easing of restrictions. The caption stated:
As restrictions are gradually lifting, it's more important than ever to keep your immune system strong. Our Elderberry Immune Support keeps you protected with vitamin C, zinc, elderberries, garlic and echinacea; a powerful immune-boosting combo.
Currently, there are no approved vaccines, drugs or investigational products under FDA review available to treat or prevent COVID-19.
After Vitamin Bounty failed to respond to NAD's request for substantiation, NAD referred the matter to the FDA and FTC for possible enforcement action.
TINA.org could not find the post at issue but stumbled on others making similar immunity-boosting claims on the company's Instagram page.
Find more of our coverage on the coronavirus here.
---
You Might Be Interested In
CannaPro CBD
CannaPro CBD
A fake celebrity endorsement by Tom Hanks is the tip of the iceberg with this CBD product.
Benefiber
Benefiber
If you see a supplement marketed as "clinically proven," pump your brakes.
FemaLife Nutrition Super Flora Probiotic
FemaLife Nutrition Super Flora Probiotic
FemaLife Nutrition LLC referred to FTC following failure to substantiate health claims.