TINA.org to Team National: Take Down Questionable Income Claims
TINA.org's #TNTruth social media campaign exposes company's inappropriate income claims.
The Multilevel Marketing – a way of distributing products or services in which the distributors earn income from their own retail sales and from retail sales made by their direct and indirect recruits. company Team National and its distributors have been blatantly ignoring FTC law and the DSA code of ethics, which explicitly prohibit exaggerated income claims, in promoting the company's business opportunity. In fact, Team National has posted countless testimonials and video clips of its top distributors boasting of the financial freedom they have achieved with the company. These testimonials feature claims of participants quitting their jobs, becoming stay-at-home parents, buying homes, vacation properties, luxury vehicles and more. What makes these claims especially egregious is the fact that according to Team National's own Income Earnings Disclosure, in 2017, 88 percent of the company's distributors made no income at all.
As distributors converge on the city of Dallas for the company's "Inspire" conference this week, TINA.org has launched a Twitter campaign — #TNTruth — to expose and highlight these violations and inspire the company's compliance team to do their jobs.
Why #TNTruth
Last December, TINA.org alerted Team National as well as the DSA that improper income claims about the company were all over the internet. At that time, TINA.org provided more than 80 examples of exaggerated income claims made by distributors, many of which were posted on company-owned websites including www.teamnationalsuccess.com, www.livingteamnational.com, and www.saveandearnmore.com as well as on the company's official YouTube page. These earnings statements are in direct violation of the FTC's guidelines on MLM business practices, which state in part:
A company must have a reasonable basis for the claims it makes or disseminates to current or prospective participants about its business opportunity. A "reasonable basis" means objective evidence that supports the claim. If a company lacks such objective supporting evidence, the claims are likely deceptive.
Some business opportunities may present themselves as a way for participants to get rich or lead a wealthy lifestyle. They may make such representations through words or through images such as expensive houses, luxury automobiles, and exotic vacations. If participants generally do not achieve such results, these representations likely would be false or misleading to current or prospective participants.
Business opportunities may also claim that participants, while not necessarily becoming wealthy, can achieve career-level income. They may represent through words or images that participants can earn thousands of dollars a month, quit their jobs, "fire their bosses," or become stay-at-home parents. If participants generally do not achieve such results, these representations likely would be false or misleading to current or prospective participants.
Even truthful testimonials from the very small minority of participants who do earn career-level income or more will likely be misleading unless the advertising or presentation also makes clear the amount earned or lost by most participants.
In a letter dated December 20th, Team National responded to TINA.org saying, "We take very seriously the allegations in the letter forwarded to us and are seriously investigating these claims." However, three months later, the vast majority of these income claims remain online. 
The letter goes on to state that:
Team National and our consultants abide by the Direct Selling Associations Code of Ethics that requires all members to make truthful and non-misleading claims about all products and earnings claims. There are no exceptions.
Given that Team National's CEO, Angela Chrysler, is the vice-chair of the Direct Selling Education Foundation, the company's lack of action in taking down these misleading income claims is especially problematic.
Join the campaign
If you'd like to help motivate Team National to silence posts and videos making unsubstantiated income claims, feel free to join our Twitter campaign by using #TNTruth.
---
You Might Be Interested In
Mary Kay's Deceptive Pinky Promises
Mary Kay's Deceptive Pinky Promises
What You Should Know about Market America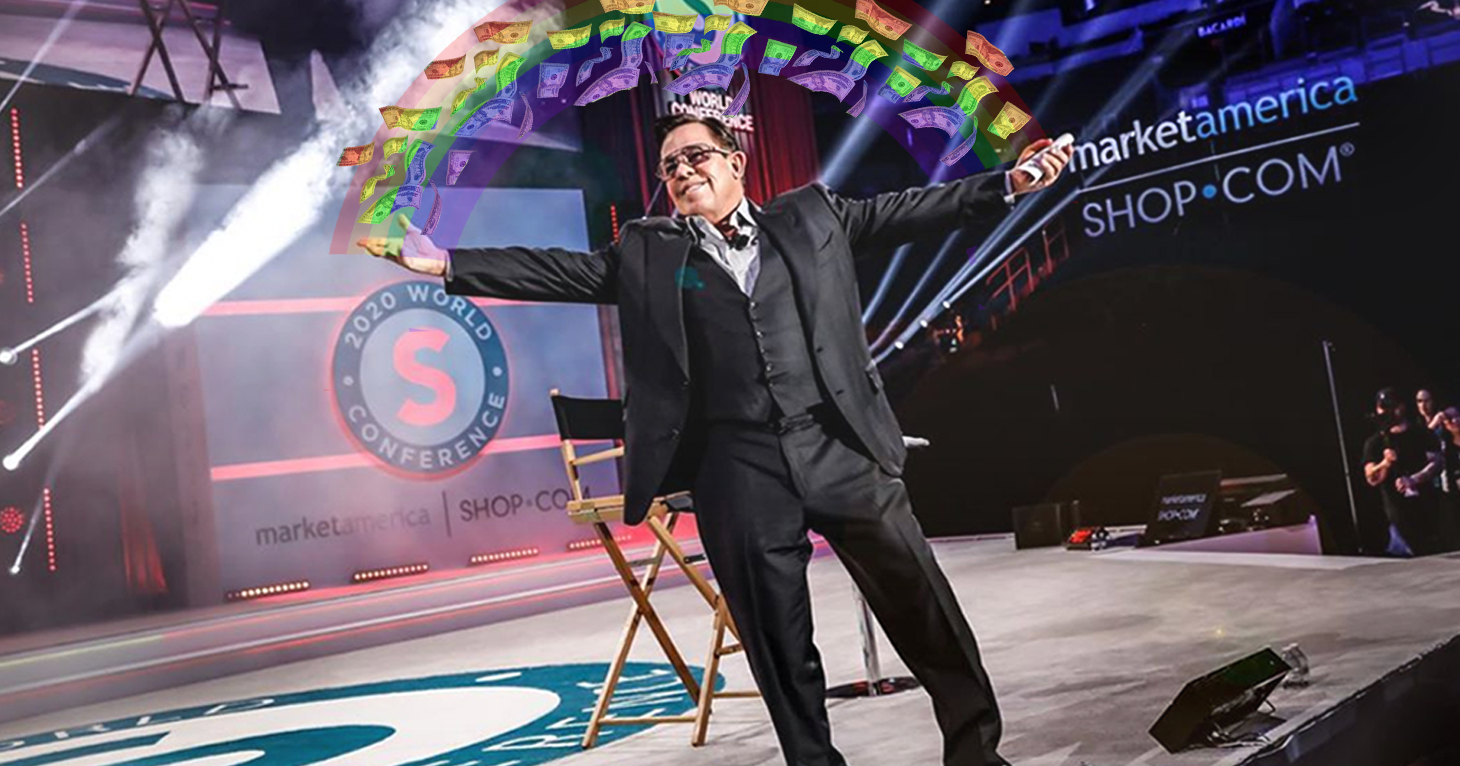 What You Should Know about Market America
MLM takes down hundreds of deceptive income claims following TINA.org investigation.
5 Ad Trends to be Wary of in 2019
5 Ad Trends to be Wary of in 2019
From crypto to CBD, consumers need to tread carefully when it comes to these trends.